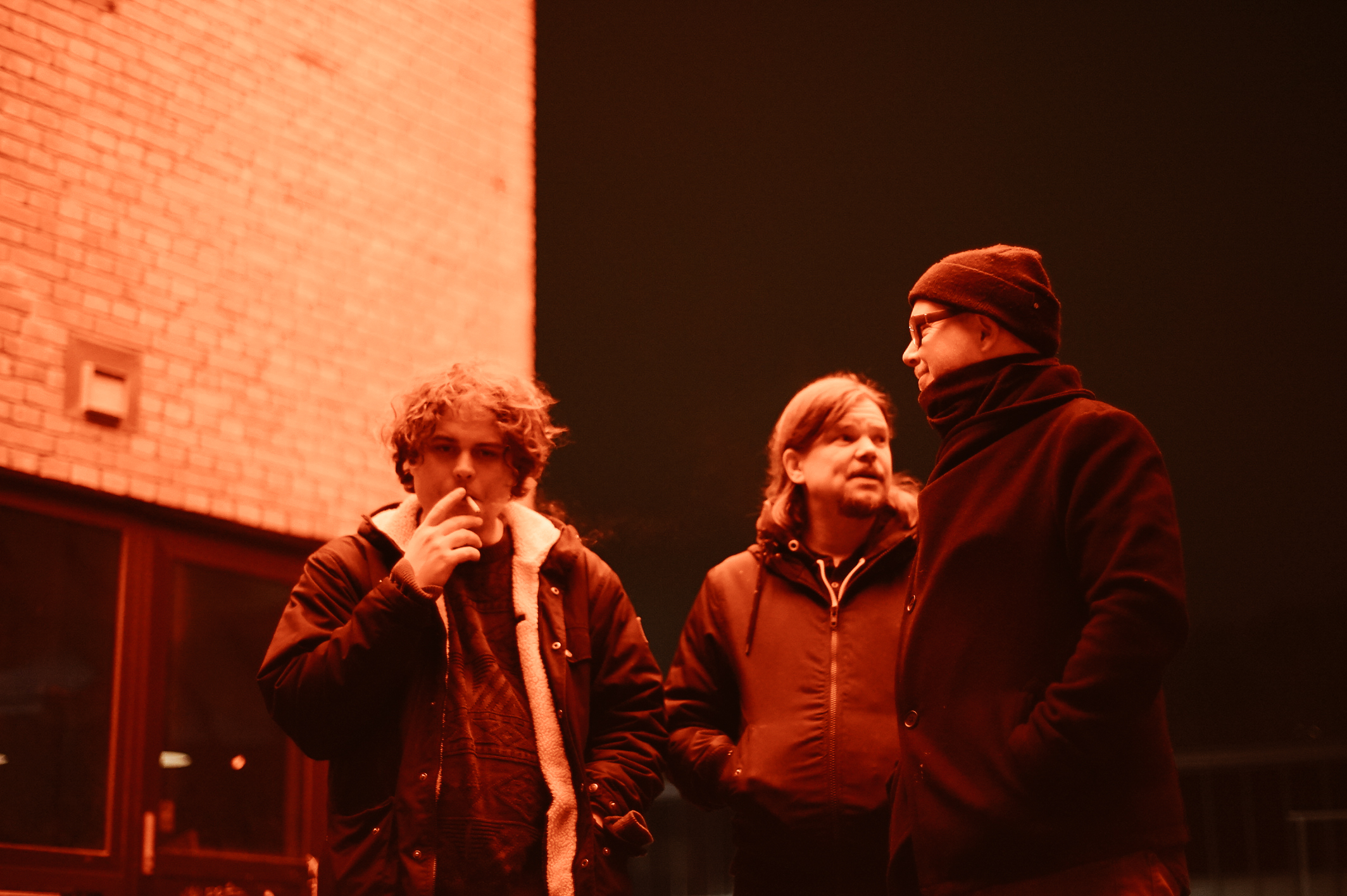 Composed right before lock-down ensued, Spielbergs reunited with their debut album This Is Not the End producer, Tord Øverland Knudsen, for the song. And the new track is as eruptive as their previous works. With snarling guitars, fast-paced drumming, Lead singer and guitarist Mads Baklien explains the inspiration behind the track in a press release:
"I find myself looking back a lot. Looking back in regret, looking back in anger. It leads to nothing. So I've decided to look forward. But the only problem is I don't know where the fuck I'm going. So I just keep doing what I've always done. Going nowhere."
Spielberg's: Noisy indie rockers on hold, "We were really well underway and have recorded a number of songs. Unfortunately, Corona and Mads's abscess with subsequent fistula has made things stop completely. All of 2020 has only been an endless start-stop-stop situation. Admittedly, there is no shortage of songs, we just have to have the opportunity to gather at the rehearsal and in the studio so that we can finish things," explains the Oslo trio Spielbergs. When we started playing together, we struggled to agree on what we should be called. Well into the recording process of what ended up as our first EP, we still had no band name. We had a song called the Spielbergs song ("Ghost Boy") in which the songtitle was inspired by Spielberg's "Close Encounter."
So we have to prepare ourselves for even longer waits before we can get more delightful melodic noise rockers from the band that was nominated for the towering harmonies and energetic drive on their debut album "This is Not The End" in 2019. We'd love to know more of the musical heat and the bombastic tunes in the meeting points between indie, power pop and post-hardcore punk. In 2020.
Read more about frustrations over the year 2020, lack of interest in technical things and music equipment, about how the band was misunderstood by its American fans and about great musical freedom.
Norwegian power-pop trio Spielbergs combine the finest elements of Superchunk, Jimmy Eat World and Sonic Youth and bring them to life in a way that's as fresh as it is nostalgic. Their debut should hold a grab-bag of punk-pop treasures recently reflected by single release 'Five On It'.
Debut album from Norway's Spielbergs.
released February 1st, 2019