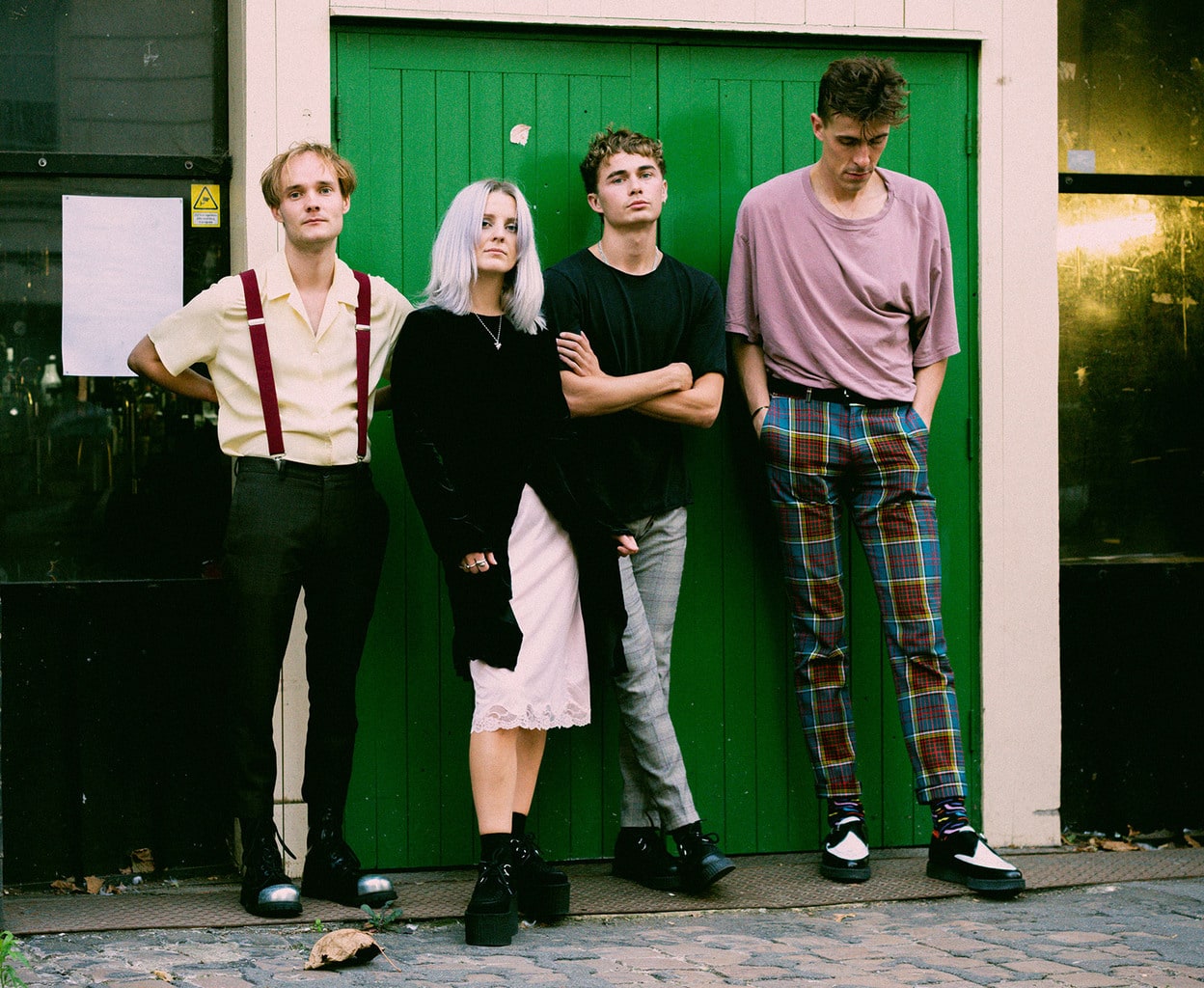 THYLA today bring the curtain down on their 2020 by offering us a look into how their 2021 is beginning to shape up. Locked away, like everyone else this year, the possibilities for a live show's of any description were of course few and far between, if non-existent. When the chance for the Brighton band to film a live set at the city's famous Green Door Store venue popped up, it provided the perfect opportunity to bring music from their long-awaited debut album into a live setting for the first time. In fact, this live version of new track "Dandelion" is the first song to be made available from the record.
Lead singer Millie Duthie offers these thoughts on the track: "Dandelion" is the angriest track on the album. It was written from a bass and drum instrumental jam which makes the rhythm section the focal point. Danny actually charted the drums out from the original phone recording and the parts were recorded identically on the album. The lyrical message of the track was inspired by work songs sung by female factory workers during WW2. The women used to sing to the repetitive rhythms of their monotonous labour as a way of coping.
First the heel and then the toe" is the first lyric of the song and it sums up our mantra entirely, keep putting one foot in front of the other and we'll get there!"
Often found between the bric-a-brac and neon glow of their favourite Brighton drinking and planning den The Bee's Mouth, as Thyla, Millie Duthie (vocals), Dan Hole (bass), Danny Southwell (drums) and Mitch Duce (guitar) find comfort in the sanctuary of their second home. Out of town, they craft explosive walls of sound from within a dock-side warehouse, culling and tailoring the sonic offspring with immaculate attention to detail.