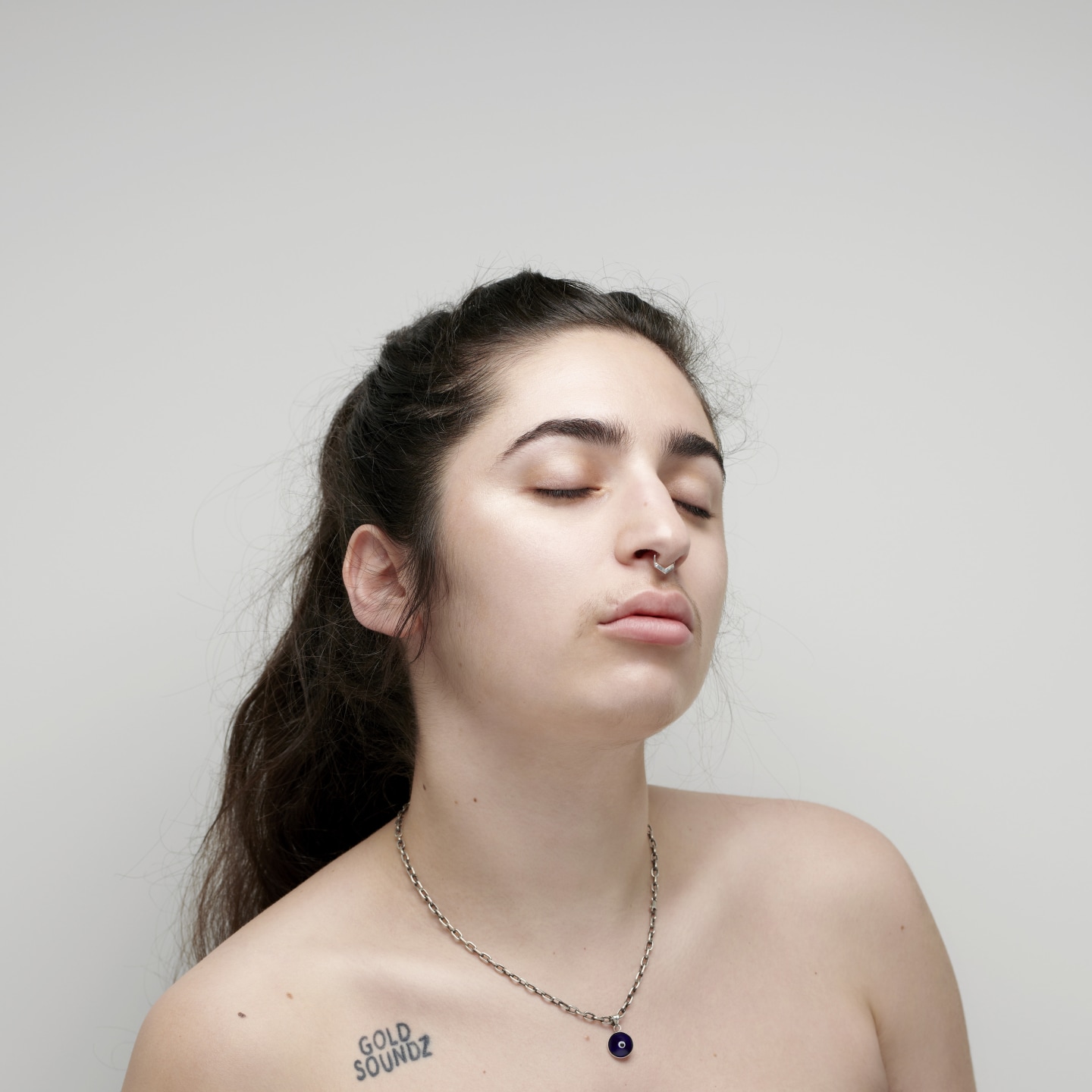 Georgia Maq has released "Pleaser", a solo album produced with Katie Dey and Darcy Baylis. It's a pop record that sounds like "Paul Westerberg meets Robyn." "Is it real?" Georgia Maq is standing patiently in the front bar of Melbourne's Tramway Hotel while I gape in awe at the Louis Vuitton handbag that sits under her arm. It's a beautiful object that feels especially glamorous considering its owner — the lead singer and guitarist of Camp Cope, one of the most popular and prominent punk bands to come out of the Melbourne DIY scene in a long while.
Maq's caustic vocals and frank, powerful lyrics have made her an indie rock celebrity of sorts, and while she often flaunts a compelling and idiosyncratic sense of style on her prolific Instagram account — a lot of leopard print, a lot of Calvin Klein — the pristine LV piece still throws me. "It's real," she tells me gleefully in her now-familiar drawl, "I got it on Facebook Marketplace. You should definitely buy one."
The eight-track record is a sharp left-turn from a musician who many have assumed to be punk through and through; produced by Maq alongside Melbourne-based experimental luminary Katie Dey and Melbourne-born, Berlin-based producer Darcy Baylis, it's a sleek, wounded pop record that crackles and pulsates like an exposed tesla coil. Released today through Boston indie label Run For Cover, "Pleaser" is perhaps best thought of like that secondhand baby LV under her arm: a pop record with all the glamour of the real thing and little of the unsettling capitalist intent.
Written and produced over the better part of 2019, Pleaser is shockingly and wonderfully unfamiliar territory for a musician familiar to scores of die-hard fans. These are songs that soar and swoop, fitted with repeated phrases and expansive choruses — elements that have never really been present in Maq's past work. Camp Cope's music is typified by Maq's narrative-based storytelling and her distinctive sing-speaking, while Pleaser finds her flexing a newly-trained voice and a knack for writing sticky, surprising melodies.
The product of a period in which Maq found herself pining after someone who didn't love her back, Pleaser offered the chance to, in her words, "repetitively scream about how I feel" — in other words, perfect conditions to write a pop album. The finished product doesn't squander Maq's first step into this shinier, more surreal corner of the music world; as evidenced by songs like the record's title track — the chorus of which finds Maq sighing "I am dooooomed to be in love with yoooou," elongating her words like the best stadium divas — Maq sounds as powerful as she's ever been