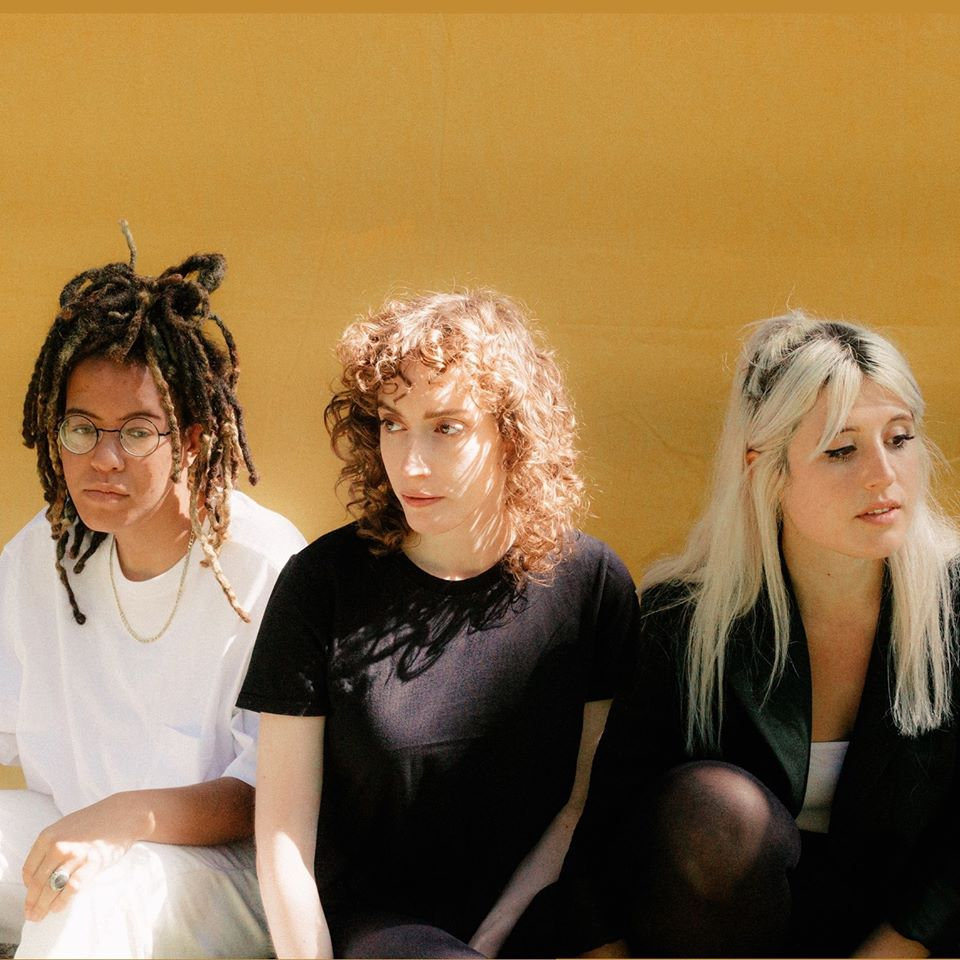 There's a vague sense of unease that permeates Corey Flood's debut full-length, "Hanging Garden", It came out September 4th via Fire Talk. From the surface, the record appears to break through the dark fog of the band's 2018 EP, Wish You Hadn't, but just below lay themes of ambivalence, uncertainty, and anxiety, layered elegantly in fuzz. Recorded in Philadelphia by Jackie Milestone, mixed by Natasha Jacobs, and mastered by Sarah Register, Hanging Garden pushes through feelings of discomfort and repressed emotions to discover what truly lies beneath.

Born in Philly circa 2017, Corey Flood began as the post-grad bedroom project of bassist Ivy Gray-Klein (formerly of Littler) and drummer Juliette Rando. A month after their first show with guitarist Em Boltz, the band signed with New York's Fire Talk Records and turned four planned demos into a full-fledged, delightfully menacing debut EP. Now, after two years of intense growth and collaboration, the trio continues their "whirlwind trajectory" with the long-awaited, nine-track LP, "Hanging Garden".

Inspired by Throwing Muses, Helium, Pale Saints, and Brix Smith-Start's work with the Fall, Gray-Klein calls Hanging Garden "a reckoning with internal discord." Through soft melodies, lush guitars and churning rhythms, the dual vocals of Gray-Klein and Boltz recall relatable experiences with gaslighting, imposter syndrome, and repetitive thoughts. Hanging Garden feels intimate and familiar but is strewn with playful surprises, like 70s krautrock guitar work and samba-influenced drum parts. Hanging Garden is a mature stride forward, and a bewitching amble towards the unknown. 
From Corey Flood's debut album 'Hanging Garden' Out September 4th 2020 on Fire Talk. "Blissfully nostalgic and compelling lo-fi guitar-pop." – Noisey/Vice
"Their abstract, evocative lyrics are deeply contemplative cyclones—just like how their saw-toothed guitars will rattle around your brain, thoughts swirling until they begin to fester, gnawing at one's psyche." –  Paste
Released September 4th, 2020

Guitar + Vocals: Em Boltz
Bass + Vocals: Ivy Gray-Klein
Drums + Vocals: Juliette Rando