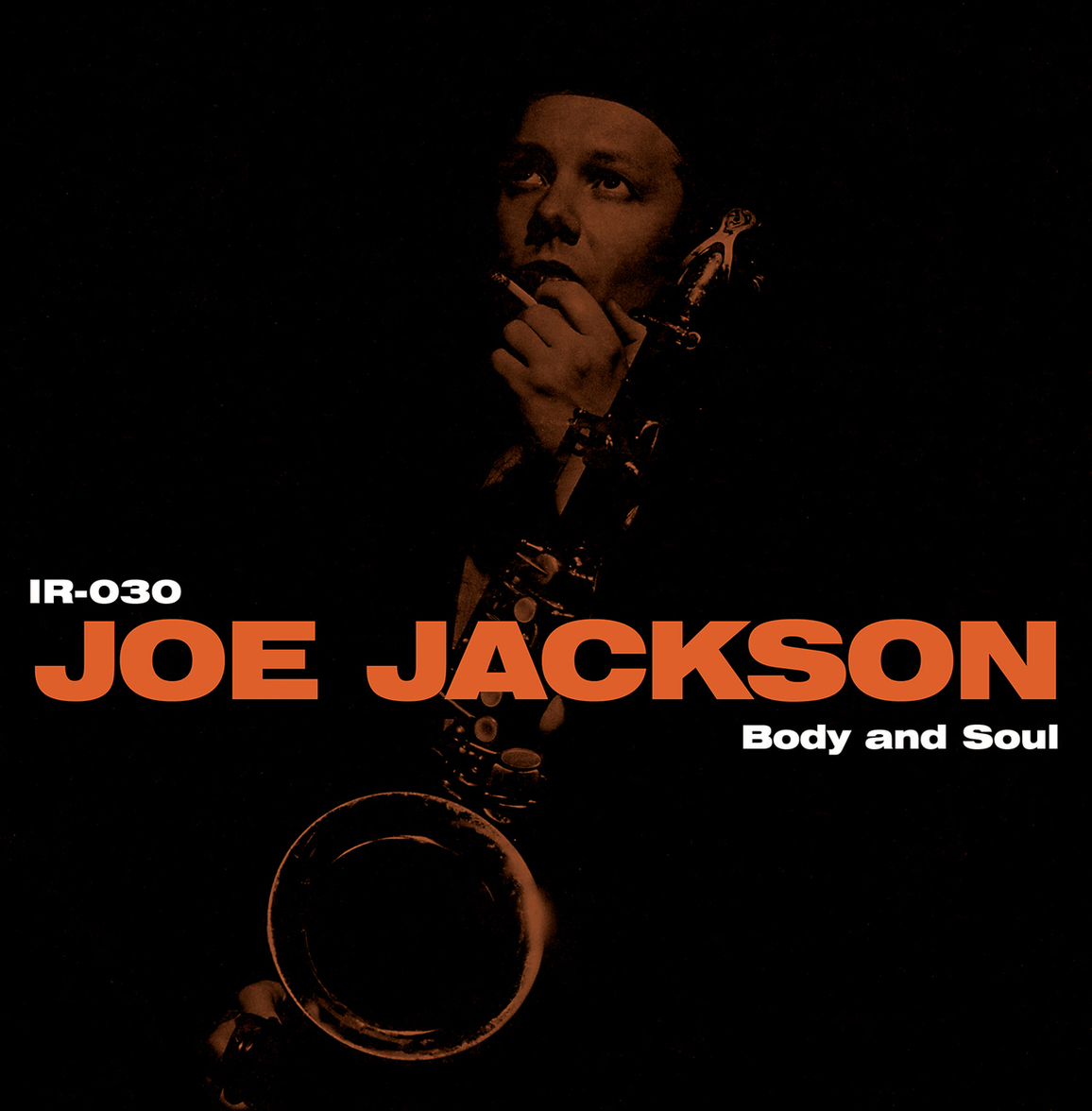 Joe Jackson's stunning 1984 classic album, "Body and Soul" is the jazz-infused follow-up to his 1982 smash "Night and Day". It features two of Joe's most cherished compositions, "You Can't Get What You Want (Till You Know What You Want)" and "Be My Number Two. "Body and Soul's" original PCM digital files are remastered to DSD by Kevin Gray at CoHEARent Audio. The results are amazing! "Body and Soul" has never sounded so big and full-bodied. The reverberant space of the hall is beautifully drawn, and more three-dimensional and holographic than ever, and the band more dynamically explosive. The Blue Note-inspired album art is beautifully restored by IR's Tom Vadakan and housed in a gorgeous "Old Style" gatefold by Stoughton Printing. Front and back cover are film-laminated for beauty and longevity, and gorgeous gatefold art is wrapped on heavy "brown-in" blanks like the records of the 1950's, 60's and early 70's. Archive quality!
What if a skinny-tie wearing late-1970s garage bandster – like, say, Joe Jackson – decided to transfer those same dark insights into the bracing, sophisticated context of a large-band jazz record? "Body and Soul" arrived on March 14th, 1984 with cover art in the familiar, almost sepia-toned style of Blue Note. It had the look of an instant classic, this Joe Jackson album lived up to that promise in almost every way possible.
From the towering horns of "The Verdict" sparked by a contemporary film starring Paul Newman, to the smaller insights on good-love-gone-bad in "Not Here, Not Now," Body and Soul stands as a soul-searching counterpoint to the angry-young joys of Joe Jackson's signature debut from half a decade before, "Look Sharp",The black humor and smart musical sensibility that made that initial release so memorable.
Recorded with two mics in a now-lightning quick pace of five weeks, and in a warm style more associated with the mythical jazz recordings its cover references, "Body and Soul" is about what we talk about when we care to look inside our own hearts: "We don't know what happens when we die," Jackson sings in this album's shattering opener, "we only know that we die too soon. But we have to try or else our world becomes a waiting room."
Throughout, there remains a grounded sensibility. Joe Jackson begins side two with a cinematic overture titled "Loisaida," this prosaic sounding title that is actually a Spanish translation of New York's Lower East Side – and a tune that matches this street-level annotation with a mighty saxophone turn. Even the upbeat Latin number "Cha Cha Loco," with its cool Dizzy atmosphere, and – perhaps no surprise here, the propulsive "You Can't Get What You Want (Till You Know What You Want)" reveal moments of hard-eyed acceptance, refreshing irony and well-earned cynicism.
That end-of-the-millennium sense of innocence lost would have found its apex in "Happy Ending," a duet with Elaine Caswell, on any other album. This sounds like a 1960s pop song about love's celebrated and hoped-for finale, but is actually about the rarity of such a thing: "Do I think about the end," Caswell sings, "when it's only just the start?"
Only then comes the painfully poignant "Be My Number Two" a simple track – primarily just Jackson's voice and piano – that holds more self doubt and deep insight than anything the well-known "Is She Really Going Out With Him" from his first record could have dreamt of. "I know it's really not fair of me, but my heart's seen too much action," Joe Jackson sings, with a quiet, damaged voice. "Every time I look at you, you'll be who I want you to – and I'll do what I can do to make a dream or two come true. If you'll be my number two."
The only knock (and it's a small one) on Body and Soul is, in fact, the moments when Jackson tries to leaven things. "Go For It," which closes side one, and "Heart of Ice," the album's final cut, try a bit too hard to tack on a smile at the end. Otherwise, this is a grand, almost Spectorish (in a good way) record, and all the more shocking (at the time) considering where it came from.
Jackson had built on the smaller successes of his previous Night and Day record, which produced the poppy smash "Steppin' Out" but should be best remembered for the introspective "Real Men" – and he did it within a brassy, age-old musical context. Who knew this guy could use these well-worn tools to fashion something so uniquely modern?.