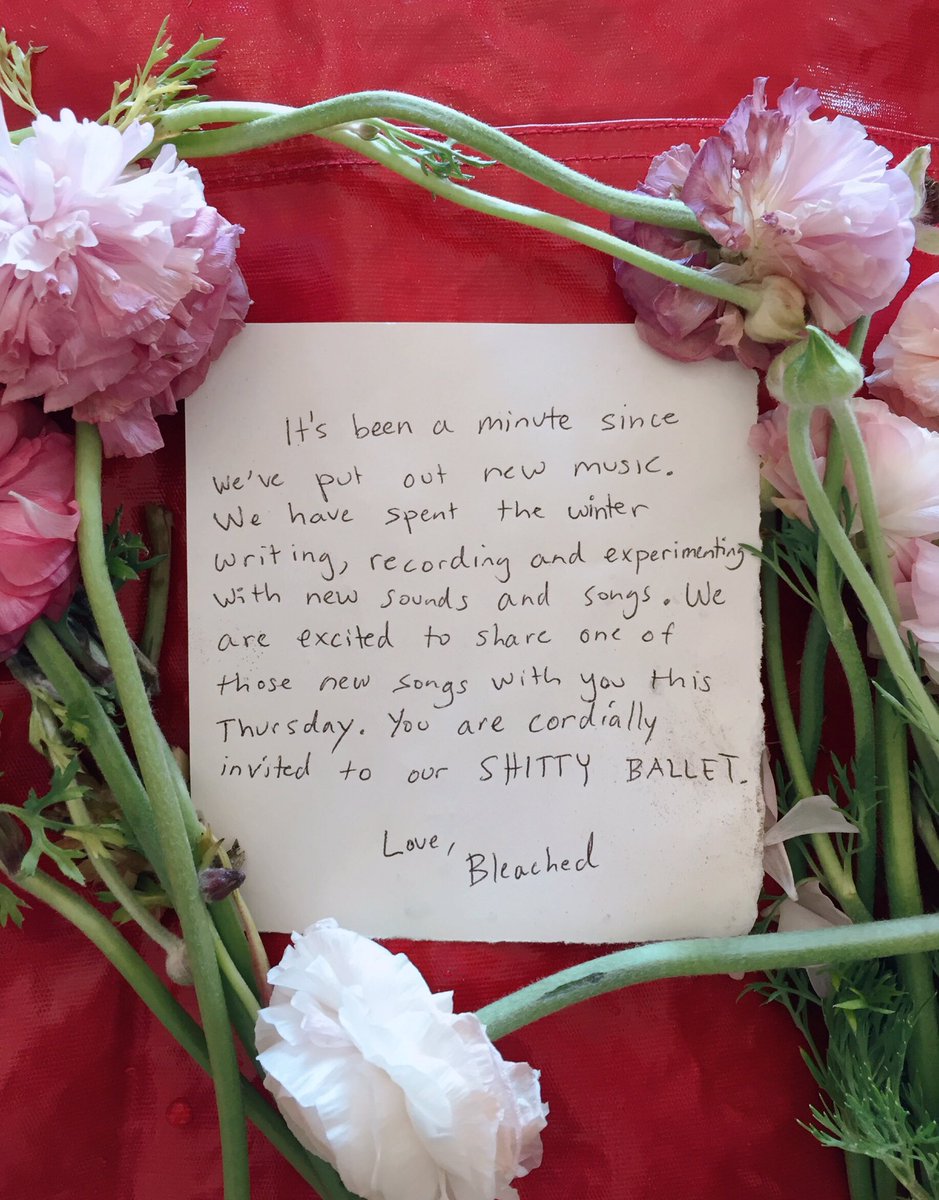 Los-Angeles based rockers Bleached are back with their stripped-down new single "Shitty Ballet." This is the duo's first new music since their rough-edged and rollicking 2017 EP Can You Deal?, which inspired a feminist zine of the same name featuring artists like Kate Nash, Julien Baker, Lizzo and numerous others.
"Shitty Ballet" represents a definite change in sound for sisters Jessica and Jennifer Clavin, as the track is mostly filled with acoustic guitar until their backing band joins in for a heavy ending. The song was written in mere hours "in a deluge of heartbreak," according to a press release, which partially accounts for their more pared-back instrumentation.
Jennifer said of "Shitty Ballet" in a statement:
Bleached has always been a pretty loud rock band so we felt it was time to explore a more stripped-down style of playing. With the vulnerability of the lyrics we decided to carry that into the instruments as well for the first time recording with just an acoustic guitar and vocals. Sonic change is important to us right now. More of that coming soon.
The track is accompanied by a one-shot video of the sisters singing alongside ballerinas, The video's soft, rosy lighting reflects the single's gentler sound.
Bleached – "Shitty Ballet" single out now on Dead Oceans Records