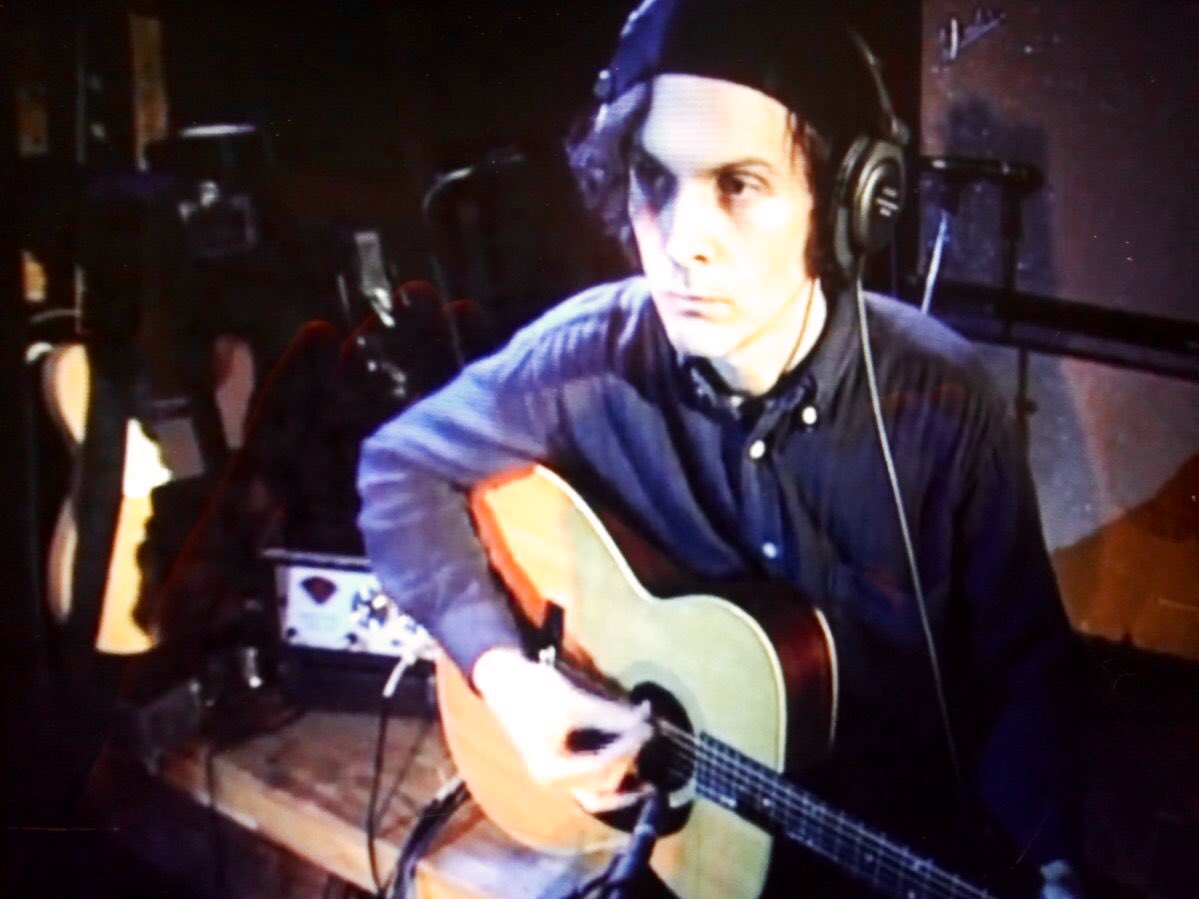 David Roback, producer and Mazzy Star co-founder, has died, a rep for the band confirmed. He was 61 years old. David's mother Rosemary Roback, "said the cause was metastatic cancer." Our condolences to David's mother, wife Hedi (Raikamo) Roback, and sister, and to his Mazzy Star bandmate Hope Sandoval.
Roback was born and raised in Los Angeles, California, and attended Palisades High School, graduating in 1975. He and his brother Stephen Roback, a bass guitarist, formed a band called the Unconscious, which also included Susanna Hoffs, who would go on to become the lead singer and guitarist of The Bangles.
The Rain Parade was a band active in the Paisley Underground scene in Los Angeles in the 1980s.
The band was founded by college roommates Matt Piucci (guitar, vocals) and David Roback (guitar, vocals) in 1981, originally as The Moving Sidewalks.
He formed Rain Parade with Matt Piucci then after the release of the band's first album, Emergency Third Rail Power Trip, in 1983, Roback left Rain Parade citing a sense of limitations in the band. He spent time in Berkeley and New York before founding Opal with Dream Syndicate bassist Kendra Smith in the mid-1980s. After Smith departed the band in the middle of a tour where Opal were supporting The Jesus & Mary Chain, Hope Sandoval was tapped as her replacement. Robackto record Rainy Day, a collaborative effort with a number of Los Angeles musicians all involved in the Paisley Underground scene.
The California-born Roback played in bands throughout the mid-'80s, including Rain Parade and Opal, before co-founding the seminal West Coast band Mazzy Star alongside Hope Sandoval in 1989. The alt-rock group unveiled their debut album, "She Hangs Brightly", in 1990, before going on to release three more records and two EPs.
There was more information  and a nice tribute today by Pat Thomas, "a longtime fan and current manager of Roback's former [Opal] bandmate Kendra Smith." It's worth reading, but we especially wanted to point out this nugget at the end:
At the time of his passing, Roback was working with Kendra Smith on finalizing the re-release of their two albums together, "Happy Nightmare Baby" and a compilation of their first EPs titled "Early Recordings (first released in 1989). Both albums have been unavailable for decades and are not currently available on streaming services, but are due for imminent release digitally and physically via Ingrooves Music Group.
The group's 1987 opus, "Happy Nightmare Baby," will not include any bonus tracks, but a 1989 compilation of earlier material called, naturally enough, "Early Recordings," will include five extra songs: "Hear the Wind Blow," "I Called Erin," "Don't Stop the Train," "Sailing Boats" and an alternate version of "Empty Bottles." (Some of these songs appeared on a bootleg compilation called "Early Recordings Volume 2.") Thomas did not give a more specific release date than "imminent.".
Mazzy Star is best known for the song "Fade into You" The track reached No. 3 on the Alternative Songs airplay chart in 1994 and has sold 1.1 million downloads in the U.S. It also reached the top 20 of Alternative Songs which brought the band some success in the mid-1990s and was the group's biggest mainstream hit, earning extensive exposure on MTV, VH1, and radio airplay. Roback and Hope Sandoval are the creative center of the band, with Sandoval as lyricist and Roback as composer of the majority of the band's material.
Opal were a direct precursor to Mazzy Star musically—often featuring the same psychedelic guitar drones and similar hints of blues and folk that would later appear on Mazzy Star recordings. Sandoval who was in high school at the time formed the folk music duo Going Home in the early 1980s with fellow student Sylvia Gomez, and went on to tour with Sonic Youth and Minutemen. Both were devoted followers of the Rain Parade, and after a 1983 concert by the band in the Los Angeles area, Gomez entered the backstage area of the venue and gave Roback a copy of Going Home's demo tape, featuring Sandoval on vocals and Gomez on guitar. Upon hearing the tape, Roback offered to produce a still-unreleased album by the pair.
Sandoval and Roback quickly composed and recorded seven new tracks in Hyde Street Studios in San Francisco, under the band name Mazzy Star. Written over a year before Mazzy Star's inception, the track "Ghost Highway" is the duo's only original song to not feature a writing credit from Sandoval, while another song, "Give You My Lovin'", was written by Going Home guitarist Sylvia Gomez. 
She Hangs Brightly was released in April 1990 on Rough Trade and, although it was not an immediate commercial success, the album established the duo as a recurrent fixture on alternative rock radio, with lead single "Blue Flower" – a cover of the Slapp Happy track, The album would go on to sell over 70,000 copies in the UK.
Following the success of "Fade into You", She Hangs Brightly album opener "Halah" began to receive heavy airplay in the US and peaked in the Modern Rock Tracks chart, a chart based solely on airplay. In 1995, She Hangs Brightly was awarded a gold certification from the RIAA for shipments in excess of 500,000 units.
The band's most recent studio album, Seasons of Your Day, was released in 2013, followed by a EP Still in 2018.
The group's album So Tonight That I Might See, which features "Fade Into You," sold 1.3 million in the U.S. Mazzy Star charted two more albums "Among My Swan" in 1996 and "Seasons of Your Day", the group's final project, in 2013.
She Hangs Brightly (1990)
So Tonight That I Might See (1993)
Among My Swan (1996)
Seasons of Your Day (2013)
Simon Raymonde Of Bella Union had this to say: So sad to hear of the passing of David Roback formerly of Opal and Mazzy Star. A brilliant Musician and producer he gave us some amazing music. A quiet, private and brooding man during the time we worked together : We were label-mates at Capitol & Mazzy Star supported us in the USA during a long tour in the 90s. Dave then produced some tracks of Beth Orton's Central Reservation LP at our September Sound studios in Richmond during 1999, he leaves us way too early at the age of just 61 years old.
One of the great musicians, songwriters and participants in three of music's most wonderful bands
Roback's cause of death is unknown at press time.