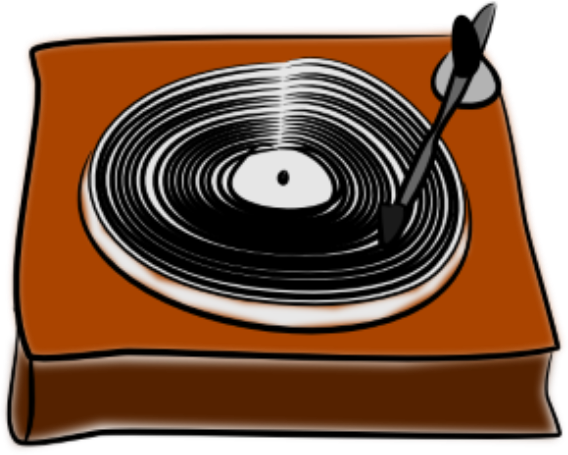 Some amazing reissues this week and an awful lot. We have Guns 'n' Roses, Wire, Aphex Twin, Guru and that LOST Coltrane album, I would happily have any of them as my record of the week.
The reissues of the first three Wire albums on vinyl are upon us, and not before time. Wire emerged from the ghetto that is St. Albans in October 1976, inspired by the punk explosion. Harvest Records, a label which had up to that point had a roster comprised almost completely of acts punks would have spat on decided it needed to get in on the act and signed them, not realising they were not, despite an exquisite talent for melody and inventiveness, going to furnish them with hits, and so they parted company in 1979. As it happens, "Pink Flag", "Chairs Missing" and "154", spanning playful art punk, new wave and post punk in a seamless line between 1977 and 1979 are about as good as any of those genres get. The three are all indispensable artifacts of the era.
Let's Eat Grandma follow up the much vaunted "I, Gemini" with the equally beguiling "I'm All Ears", while the Gorillaz enthusiastic genre bending mission continues unabashed with the excellent "The Now Now".
Record Of The Week goes to Numero Groups stunning compilation of the first 4 albums by Happy Rhodes. Pure dream pop, I instantly fell in love with this. Its like a more stripped back Kate Bush, which brings in some lovely synth as it progresses.
Its the kind of album that I wish I had received a promo for as I have massively under ordered! You can stream on Numero's bandcamp page,
Let's Eat Grandma  –  "
Let's Eat Grandma return with their newest edition, 'I'm All Ears' which an even greater revelation than Rosa Walton and Jenny Hollingworth's globally acclaimed debut, I, Gemini. The second act from the British teenage vocalists, multi-instrumentalists and songwriters, is the most startling, infectious, innovative and thrilling record you'll hear this year. It is alive with furious pop, unapologetic grandeur, intimate ballads; with loops, Logic, outrageous 80s drum solos, as well as production from David Wrench (The XX/Frank Ocean/Caribou), Sophie (famed for her own material and work with Madonna, Charli XCX and Vince Staples) and Faris Badwan (The Horrors). Their sound has developed a stronger electronic tone while remaining their upbeat young vocals throughout. It's an album that cements Let's Eat Grandma as one of the most creative and exciting bands in the world right now.
Florence + the Machine  – High As Hope
Florence + the Machine announces new album, 'High As Hope'. For perhaps the first time, 'High As Hope' is a record that is as intimate as it is epic, with the more restrained sound relatively speaking; Florence knows herself well enough now to declare "I'm never going to be minimal" -mirroring this sense that happiness doesn't always have to be big and dramatic:There's a lot of love in this record, loneliness too, but a lot of love."
An album that mixes high and low–from a tribute to Patti Smith one minute to being ghosted over text by a date the next –'High As Hope' is made up, says Florence, "of joy and fury"…
"Towering performer twirls back with power and poetry" – Evening Standard,
"A euphoric return by a singular talent" – Telegraph,
"an appealingly visceral force" – Guardian.
Happy Rhodes – Ectotrophia
The first authoritative compilation of American dream pop artist Happy Rhodes, whose singular songwriting and four-octave vocal range emanated from the pastoral confines of upstate New York in the 1980s. Her melding of classical music influences with synthesizer and acoustic guitar, and her enchanting and idiosyncratic singing, are favorably compared to heralded English chanteuse Kate Bush. Fans of such artistic pop music would be remiss to overlook Rhodes's similarly remarkable and otherworldly sonic transmissions, traversing tales of dreamers, outsiders, lovers and other lovely and terrifying creatures born of a wellspring of wild creativity and bold imagination. Affectionately remastered from the original tapes, Ectotrophia gathers essential songs from Rhodes's mid-'80s salad days, many written when she was just a teenager – wildly ahead of her time and unafraid to bare her soul to regional audiences, the ectophiles who'd eventually coin an entire subgenre of pop music in her honor. Dive deep into ecto, with the woman who started it all.
Dawes – Passwords
On the group's sixth album, Passwords, inspiration pulls guitarist / singer Taylor Goldsmith, drummer Griffin Goldsmith, bassist Wylie Gelber, and keyboardist Lee Pardini into their most universal, topical territory to date. This is a record about the modern world: the relationships that fill it, the politics that divide it, the small victories and big losses that give it shape. Taylor's writing is personal at points – the result of his recent engagement, which lends a sense of gravity and self-reflection to album highlights like Time Flies Either Way and I Can't Love – but it also zooms out, focusing not on the director himself, but on everything within the lens.
The Alarm  –  Equals
Equalsis The Alarm's first album since 2010's Direct Action. It is a barnstorming collection of 11 songs that act as a retrenchment of old values and a poignant reflection of the tough times Mike Peters and his wife Jules have been through in recent years. Produced by George Williams (who previously worked on 2005's Under Attack), Equals opens with a torrent of epic rock numbers such as Two Riversand Beautiful, which see Peters singing about coming to terms with the past before moving to enjoy life to the full. With Mike and Jules joined by Joe Strummer and The Mescaleros drummer Smiley and guitarist James Stevenson, who cut his teeth with Chelsea, Gen X and The Cult, the album encompasses twin harmony guitars, pounding drums and electronic layering, while guest guitarist Billy Duffy (The Cult) helps Peters and Stevenson blend acoustic and electric sounds on Coming Backwards.
Ryan Adams –  Baby I love You
A ONE TIME pressing on PINK COLOURED vinyl with backed on the B-Side by "Was I Wrong".
No, it isn't a cover of the Ronettes classic of the same name, but it's "A song to one's baby, whom they love – a unique twist on Ryan Adams' classic recipe, with key ingredient 'sad' replaced by 'happy,'" according to the press release.
Graham Nash – Over the Years
Two-time Rock and Roll Hall of Fame inductee Graham Nash burst on to the scene during the British Invasion with The Hollies before he formed the legendary supergroup Crosby, Stills and Nash in 1968 with David Crosby and Stephen Stills. As Nash prepares to launch a European tour in July, he looks back at some of his best-known recordings from the past 50 years in a new anthology featuring more than a dozen unreleased demos and mixes. Over The Years… features 30 tracks has been painstakingly curated by Nash and longtime associate Joel Bernstein and includes extensive credits and liner notes. The anthology highlights songs from the iconic CSN debut album (Marrakesh Express) and its successor album Déjà Vu, for which Neil Young joined forces with CSN (Our House and Teach Your Children) as well as songs from subsequent CSN albums (Just A Song Before I GoandWasted On The Way). In addition, the collection highlights songs that Nash recorded for his 1971 solo debut, Songs For Beginners, including Military Madness and Simple Man, and includes unreleased mixes for two other songs from that album: Better Daysand I Used To Be King. The most recent recording on the compilation is Myself At Last from Nash's 2016 solo album This Path Tonight. Two tracks from his enduring albums with David Crosby (Immigration Man and Wind On The Water) are also included in the collection.
2CD – The CD version includes 15 demo recordings, 12 of which have never been released. Standouts include the 1968 London demo of Marrakesh Express, rejected by the Hollies and setting the stage for Nash's relocation to Los Angeles and the next chapter of his life. The set contains early versions of CSN classics like Our House, Wasted On The Way, Pre-Road Downs, andTeach Your Children. Other unreleased gems include: I Miss You and You'll Never Be The Same — both from Nash's 1974 solo album Wild Tales — and Horses Through A Rainstorm, originally intended for Déjà Vu.
Buffalo Springfield  – What's That Sound? Complete Albums Collection
Before playing its final show on May 5th, 1968, Buffalo Springfield released three studio albums on ATCO during an intense, two-year creative burst. Those albums – Buffalo Springfield, Buffalo Springfield Again, and Last Time Around – have been newly remastered from the original analog tapes under the auspices of Neil Young for the new boxed set: What's That Sound? The Complete Albums Collection. Stephen Stills, Neil Young, Richie Furay, Bruce Palmer and Dewey Martin played their first show together as Buffalo Springfield in 1966. The same year, the band recorded and released its self-titled debut, which included the iconic protest song, For What It's Worth, featuring lyrics as poignant now as they were then, in addition to standouts like Burned, Do I Have To Come Right Out And Say It, and the band's first single, Nowadays Clancy Can't Even Sing. The group spent the first half of 1967 making Buffalo Springfield Again, which was the first album to feature songs written by Furay (A Child's Claim To Fame.) Stills and Young both contributed some all-time classics with Bluebird and Rock And Roll Woman from Stills, and Mr. Soul and Expecting To Fly from Young. When Last Time Around came out in July 1968, the band members were in the midst of transitioning to new projects: Stills famously joined David Crosby and Graham Nash in CSN; Young went solo; and Furay started Poco with Jim Messina, who produced Last Time Around and played bass on two of the songs. Highlights abound on the album with Young's I Am A Child, Furay's Kind Woman and Stills' Uno Mundo.
5CD – Five CD Box Set, Clamshell with Five Wallets. The 5-CD set includes Buffalo Springfield and Buffalo Springfield Again in mono and stereo, as well as the stereo version of Last Time Around.
5LP – Five LP Box Set. The 5-LP set includes Buffalo Springfield and Buffalo Springfield Again in mono and stereo, as well as the stereo version of Last Time Around.
Wire  –  Chairs Missing
Wire's first three albums need no introduction. They are the three classic albums on which Wire's reputation is based. Moreover, they are the recordings that minted the post-punk form. This was adopted by other bands, but Wire were there first. These are the definitive re-releases. Each album is presented as an 80-page hardback book – the size of a 7-inch, but obviously much thicker. After a special introduction by Jon Savage, Graham Duff provides insight into each track. These texts include recording details, brand-new interviews with band members, and lyrics.
This stunning set of presentations also includes a range of images from the archive of Annette Green. Wire's official photographer during this period, Green also shot the covers for Pink Flag and Chairs Missing. Promotional and informal imagery – in colour and black and white – is featured throughout the books. Most of the photographs have not been seen for 40 years – and many have never been published anywhere before.
With "Pink Flag" Wire tapped happily into punk's energy and iconoclastic tendencies, "Chairs Missing" is, perhaps, a little truer to their own instincts. They didnt completely shed the past completely; the joyful "Sand In My Joints" and grinding "Mercy" have more than a hint of "Pink Flag" about them, but their 1978 offering is moodier and much more textured than its predecessor, the addition of swathes of electronic sounds moving them firmly into post punk territory, a genre they helped to spawn. There is pure pop beauty on here too, of which "Outdoor Miner"  and "French Film Blurred" being the most gorgeous examples.
Pink Flag was very much Wire's punk rock album, and while they fully embraced it's revolutionary spirit, they came at it from their own obtuse angle. unhindered by talent (any kind of prior musical schooling) they gleefully took a baseball bat to Rock's overblown torso with humour and irreverence, producing classic, unsurpassed razor pop brilliance and a joyful antidote to the pomposity of their forerunners.
"154", released in 1979, is perhaps the most overlooked of the first trio of classic Wire L.P.s, before a ten year haitus interrupted only by esoteric solo releases. It develops further on the electronic and experimental direction of "Chairs Missing", and while guitars are not entirely done away with, keyboards and often unsettling vocal harmonies are the dominant mode of expression here. That's not to say they abandoned their talent for an exquisite harmony, it is very much still there; just bent a bit. That said it is given undiluted free rein during "Map Ref…", and elevates the sublime "The 15th" into the realm of the gods.
Golden Smog – Down By The Old Mainstream
Golden Smog, the alternative-country super group from Minneapolis, released this debut album on Rykodisc in 1995 and this is the first time it will be repressed on vinyl since the original release in 2010. The loosely connected, interchangeable group has comprised members from the Jayhawks, Wilco, Soul Asylum, Run Westy Run and Big Star. This new deluxe ROG package will come in a gatefold, old school tip-on Stoughton jacket with printed inner sleeves.
'Down by the old mainstream', was recorded in 1994 in only five days. it was made up mostly of original songs written specifically for the project. the songs on the album revealed a fun, spirited sensibility …allowing the band members to let loose from their day jobs. Golden Smog first appeared in 1992 with the release of their ep, On Golden Smog. a side project for members of whose true identities of the band members were veiled by the use of pseudonyms david spear, michael macklyn, raymond virginia, scott summitt, jarret decatur-lane and leonardson saratoga. each name was a deliberate clue that included an actual middle name and part of the address of each band member.
All This Weeks important Releases….
John Coltrane – Both Directions At Once – The Lost Album – Impulse
Guru – Jazzmatazz – UMC (3LP Box set)
Happy Rhodes – Ectorophia – Numero Group
Arp – Zebra – Mexican Summer
Guns 'N' Roses – Appetite For Destruction – UMC (2LP)
Aphex Twin – Selected Ambient Works 85-92 – Apollo
Wire – Pink Flag – Pink Flag
Wire – Chairs Missing – Pink Flag
Wire – 154 – Pink Flag
Florence & The Machine – High Hopes – Virgin (Indie Exclusive)
Lena Platonos – Lepidoptera – Dark Entries
The Orb – No Sounds Are Out Of Bounds – Cooking Vinyl (Indie Exclusive)
Eddie Harris – Plug Me In – Get On Down
Various Artists – Disques Debs International – Strut
Ryan Adams – Baby I Love You 7″ – Paxam (Indie Exclusive)