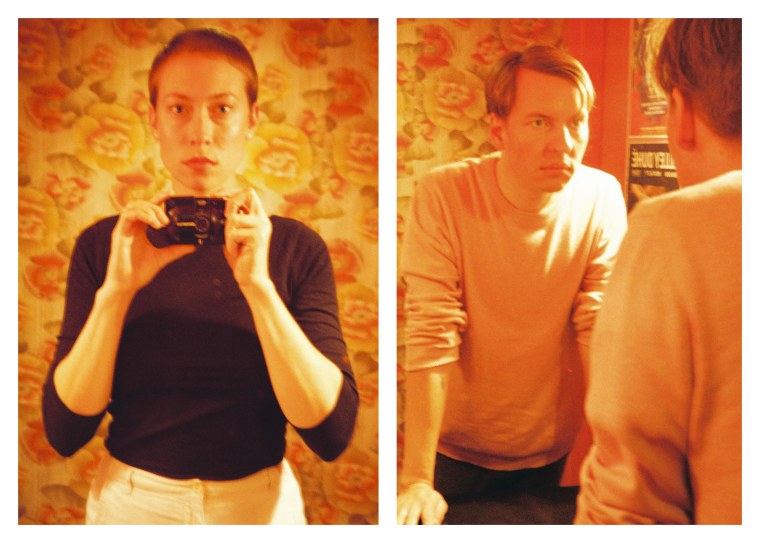 Over the last six years, Anna Burch and Fred Thomas have been peers on similar journeys, navigating the ever turbulent world of self-expression in the form of underfunded indie rock. This kinship has included playing in each other's bands, collaborating on songs together, informal jams and song sketching sessions, and an honest chain of feedback on each other's sounds.
Anna Burch and Fred Thomas have a lot in common. They're both disarmingly witty and intuitive songwriters, both Michiganders, both intent on toying with indie-pop and bending it to their will. And ever since Thomas sent Burch's demo to Polyvinyl Records two summers ago — attached to a note that read "This is not a drill. You need to hear this" — they've been label mates too. During the making of their recent albums, they'd share mixes, drafts, and ideas frequently. The two could count on each other for sincerity and to let the other know what was and wasn't working, and it was coming from a creative equal dealing with the same questions and confusions.
The two songs here are behind-the-scenes evidence of that kind of communication; extra material that came from those collaborative moments or an ongoing conversation that helped shape their work. Burch contributes the dreamlike but shadowy "St. Adalbert" a track she wrote and recorded a half-decade ago. In contrast to her often melodically upbeat 2018 debut LP Quit The Curse, "St. Adalbert" comes across forlorn — a song about loneliness in the middle of a crisis. "None of my friends wanna hear it / So I'll try harder to keep it quiet," she sings ghostlike in the first verse.
Thomas's "Parkways" is the breezier-sounding of the two, its jangly guitars floating along on a flood of Burch's harmonies. Like much of Thomas's work though, the catastrophe and calamity comes through after a couple of listens. "'Outside again like a dream without a skull to hold it in,'" he sings at the top. "That was the only thought from those dark days / To survive my slowly eroding mental landscape / The only scrap not soaked through with red wine and dread." Anna's harmony parts give it such a soaring feeling, even though it's a pretty depressive song at heart.
released March 1st, 2019