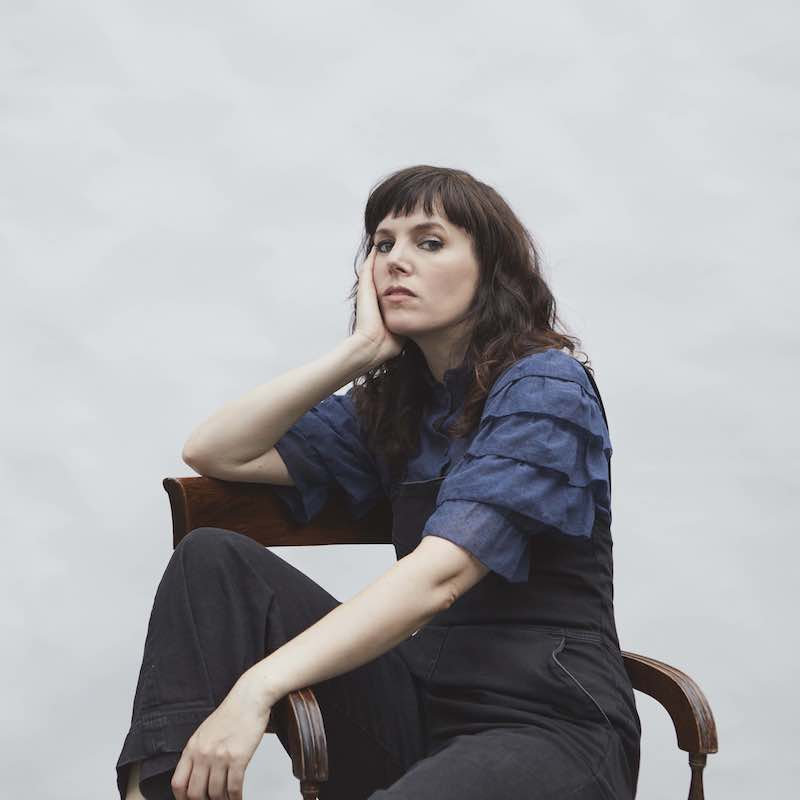 British experimental musician Anna Meredith has released a new album, "Fibs", via Black Prince Fury . Now that the album is out, we can highlight one of our favorite album tracks that wasn't already a pre-release single: "Killjoy." The eagerly anticipated second studio album, Fibs, due for release on 25th October via Moshi Moshi/Black Prince Fury.
Arriving three and a half years on from the release of her Scottish Album of the Year Award-winning debut studio album Varmints, FIBS is 45 minutes of technicolour maximalism, almost perpetual rhythmic reinvention, and boasts a visceral richness and unparalleled accessibility.
Previously Meredith had shared Fibs' first single, "Paramour," via a hypnotic video for the track featuring a Lego train traveling around Meredith and her band as they perform the song. It's surely one of the best music videos of the year. Then she shared another song from the album, "moonsmoons," as well as an Augmented Reality app for the song that uses Spatial Audio so that you can place various instrumental parts of the song in various areas in whichever space you are in. Then she shared "Inhale Exhale," in which she sang the song in a carwash.
FIBS is the follow-up to her acclaimed 2016-released debut album, Varmints. Since then she has kept busy, doing the soundtrack to the Bo Burnham-directed film Eighth Grade and working as a classical composer. And, a press release points out, that she "was recently named a Member of the Most Excellent Order of the British Empire in the Queen's birthday honors list for services to music, making her Anna Meredith MBE."
Of the album title FIBS, in a previous press release Meredith said fibs are "lies – but nice friendly lies, little stories and constructions and daydreams and narratives that you make for yourself or you tell yourself."
released October 25th, 2019