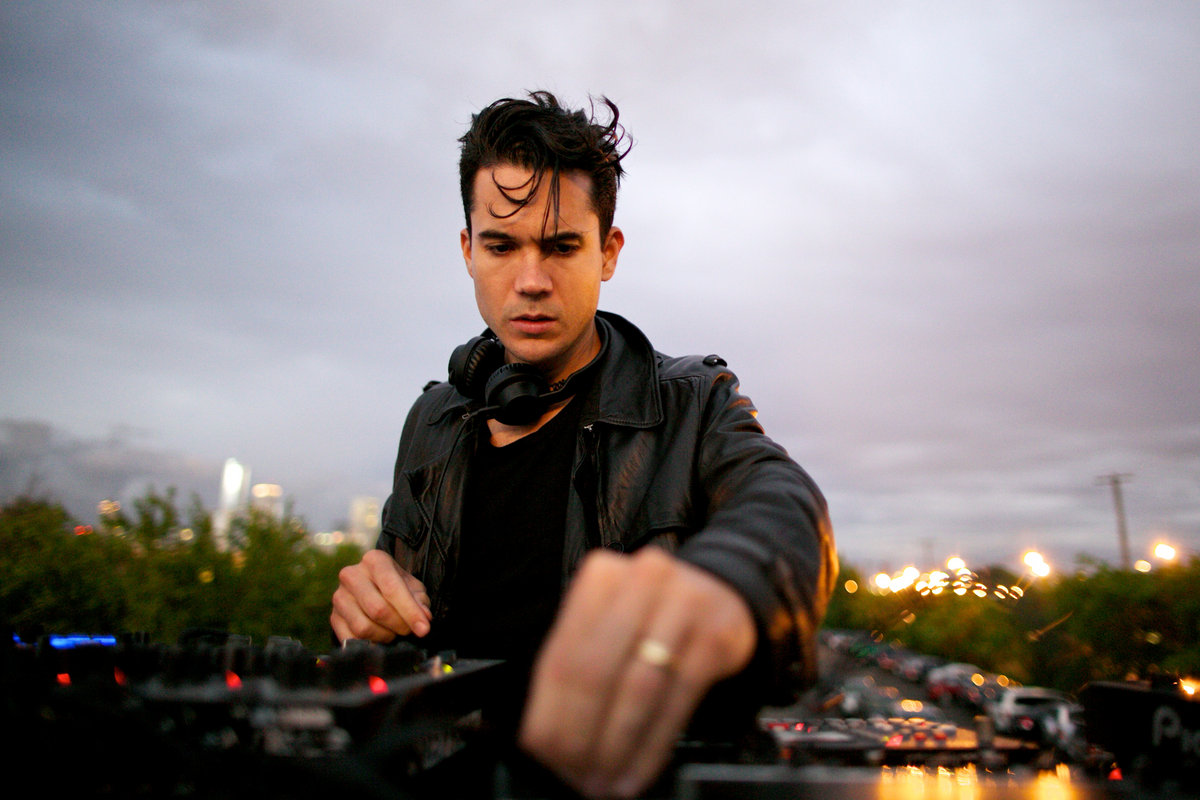 Matthew Dear doesn't call himself King Chameleon lightly. The Texan-born producer, DJ, sometime University of Michigan lecturer and leftfield electronic artist has spent almost 20 years operating under a range of pseudonyms – Audion, Jabberjaw and False. The fifth album under his own name is no different, but mostly he channels an eclectic range of loosely post-punk-era styles into heavy electronics. Cranium-shattering dub, Nitzer Ebb's electronic body music, Wire's angular tunefulness and the Pop Group's depth-charges of dub and punk are hurled into the mix.
"Some bands have retired and come back in the amount of time since my last album. Hell, I've even played a part in making two more humans since Beams. But hey old man, why aren't I rested? .Well, I DJ'd a lot, put out an Audion album, and submitted a DJ Kicks mix to some time capsule confused aliens will crack open somewhere far down the line. Throughout it all, as has been the case since I was 14, I made loads of weirdo music. If it weren't digital, there'd be boxes of tapes and tapes and tapes. See, that's the thing. I'm a tinkerer. I'm a loop obsessed sound hack. The process is what I get out of bed for.
"'I make music for people who like my music' is something I recently tweeted. There is something I've come to love about my career. I really can do whatever I want. So long as I feel it's the best use of time, or yields results that translate into good music later. That's where you'll find the music dad. It's in my head. It's on my hard drives. It's in my car driving the girls to school in the morning. They even asked me how Tegan and Sara snuck in and out of the house without them noticing to make those songs with me. The music is always there. It's just a matter of time before it starts to bubble over and finally get stamped 'property of the people.'
"I'm calling this one 'Bunny' dad. As always it's got a little bit of everything that makes me who I am. Why Bunny? Fundamentally, I love the way the word looks and sounds. I love the way it rolls off the mind and onto the tongue. It's a funny thing too. Bunnies are cute. Bunnies are weird. They're soft. They're sexy. They're lucky. They wildly procreate. They trick hunters, but get tricked by turtles. They lead you down holes. They adorn the headboards of children's beds, lined up meticulously just as mom did when she was your age. Bunnies are seemingly with us from birth, and probably skitter past on our way out the big door.
"So here is my album. Already a fading stamp on the passport of a time traveler. I do it all for you. I couldn't quit if I wanted to. I'm only getting started." – Matthew Dear
released October 12th, 2018