Consistently named the greatest guitar player of all time by pretty much every publication that has ever compiled such a list, Jimi Hendrix combined untouchable virtuosity, an improvisational spirit and poignant soul every time he picked up the instrument. But Hendrix was more than just a guitar slinger. He combined undeniable songwriting talent, a great ear for melody and a love of music rooted in tradition but with a definite slant towards experimentation and desire to break new ground in the studio.
On the surface, it's very easy to look at Jimi Hendrix's recorded output, After all, he only had a four-year recording career, with as many albums. With the Jimi Hendrix Experience, he recorded Are You Experienced (1967), Axis: Bold As Love (1967), Electric Ladyland (1968) and then the self-titled Band Of Gypsys, with the Band Of Gypsys in 1970. Each album is a killer in its own way but things start to get tricky when you delve into the myriad of releases that have appeared since the guitarist's untimely death.
Cry Of Love  ( 1971 )
 'The Cry of Love' is a posthumous fourth studio album by Hendrix. Originally part of an ambitious double album project 'The Cry Of Love' is a 10 track album compiled and mixed by Eddie Kramer and drummer Mitch Mitchell at Electric Lady Studios.
Inspired by the movie Easy Rider, this tune initially appeared on Cry of Love – the first posthumous release of Hendrix studio recordings and a collection of basically what was intended to be his next album. It seems to point in the direction that Jimi's music was headed at the time: less sprawling and trippy, more straightforward and funky. It appeared on two more attempts to complete Hendrix's fourth studio album: 1995's Voodoo Soup and 1997's First Rays of the New Rising Sun.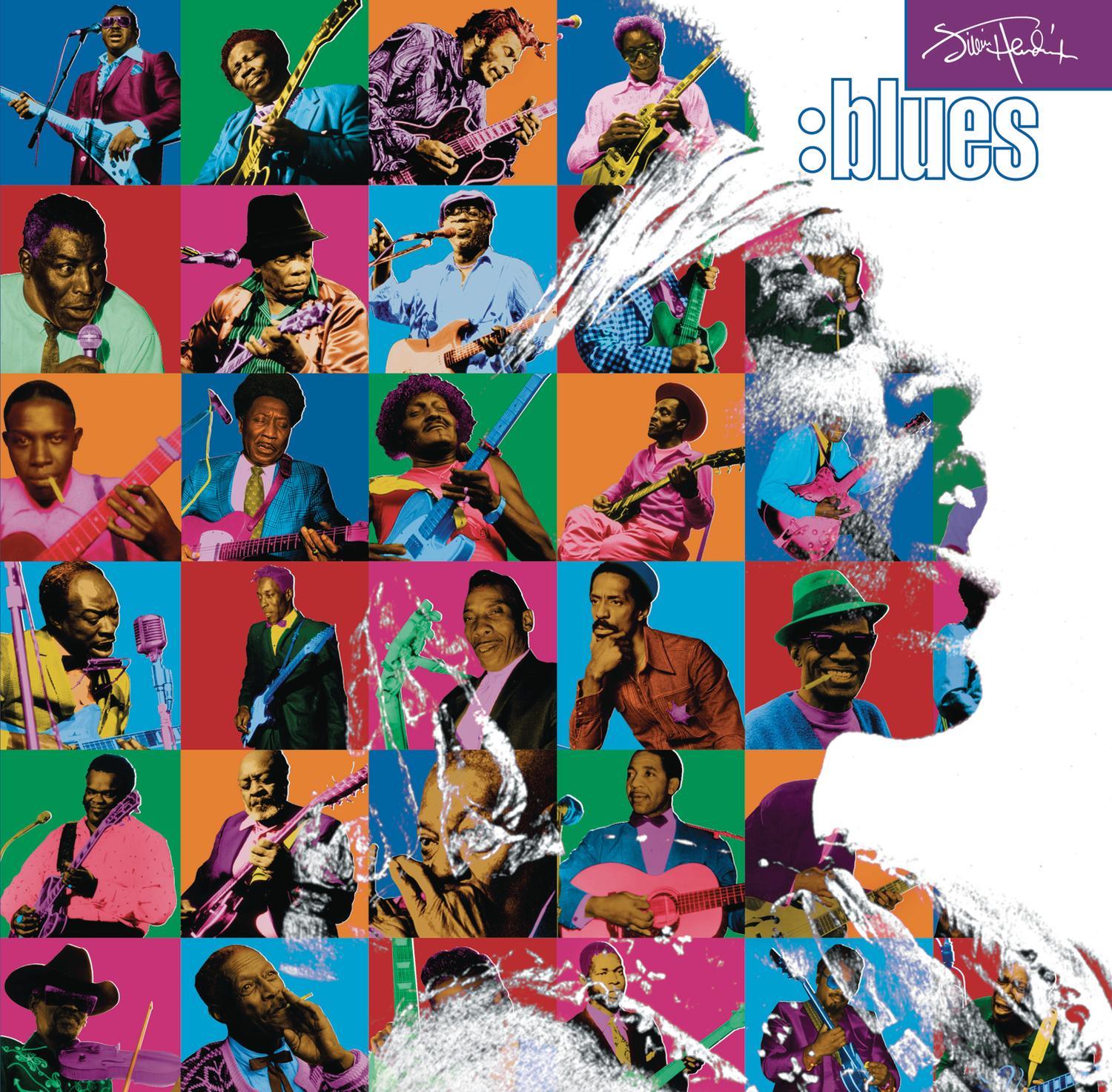 Blues ( 1994 )
Blues was among the early posthumous release that collected 13 tracks of you guessed it – blues-styled numbers, although for the most part they're studio outtakes that probably were never intended for release. That said, "Hear My Train a Comin'" is featured twice, the closing number being a recording of an electric version he frequently played live. On the opening number, the keeper, Hendrix lets loose on the 12-string acoustic, showing off his skill as an unplugged player with a song that sounds very much like a timeless blues standard but is in fact an Hendrix original.
First Rays of the New Sun (1997)
When he died, Hendrix was working on a followup to Electric Ladyland that promised to be even more ambitious than that 1968 classic. First Rays of the New Sun is the best attempt to reconstruct the record that most likely would have been Hendrix's fourth studio album. Most of the 17 songs here had shown up on other posthumous records (many of them are now out of print), but they make much more sense within this context. Other songs from the sessions appeared on South Saturn Delta . Highlights: "Freedom," "Angel," "Ezy Rider," "My Friend" and "Stepping Stone."
Finally, after years of finagling, this set was released with the blessing of the Jimi Hendrix estate. If anything, this is an approximation of what would have been the next Jimi Hendrix album, a sequel of sorts to Electric Ladyland. Where this album succeeds, when many posthumous (and unofficial) releases had failed, was that the Hendrix Estate involved Eddie Kramer – Hendrix's longtime recording engineer to assist in its assembly. While we'll never know what Hendrix's next album would have sounded like, this is as close as we'll ever get 'Hey Baby (New Rising Sun)', the stunning ballad 'Angel', the dreamy 'Drifting' with its deft guitar work, 'EZY Rider' – featuring a guest appearance from Traffic's Stevie Winwood – and the blistering funk rock of 'Room Full Of Mirrors', they all feature here and continue to indicate Hendrix's brilliance as player, songwriter and singer. This is an album worthy of the Hendrix name, and worthy of your cash.
"If you give deeper thoughts in your music, then the masses will buy them," Hendrix said, and if he'd finished this double LP his dreams might have come true. But as reimagined by longtime engineer-collaborator Eddie Kramer, it's less startling musically than Electric Ladyland and not too profound lyrically. It's also a powerful collection by a genius whose songwriting kept growing and whose solos rarely disappoint.
Alternative: Polydor Russia's The Cry of Love/War Heroes combines two early-'70s posthumous releases.

South Saturn Delta (1997)
This 1997 album gathers a bunch of leftovers that had shown up on other posthumous albums over the years, like the out-of-print Rainbow Bridge and War Heroes. It's mostly a collection of demos, alternate takes and sketches of songs recorded between 1967 and the time of Hendrix's death, but it's an essential piece for collectors.
The unreleased "Here He Comes (Lover Man)" and the 1967 B-side "The Stars That Play With Laughing Sam's Dice." Released the same year as First Rays Of The Rising Sun, South Saturn Delta is a hotchpotch of demo takes, alternative and unfinished versions. Now, that usually spells disaster, but in this case the Hendrix Estate came up with another winning release. The alternate version of 'All Along The Watchtower', his take on 'Drifter's Escape' – another Bob Dylan song – and the beautiful instrumental 'Pali Gap' (originally featured on the Rainbow Bridge LP) are worth the price of admission alone. The completely new 'Look Over Yonder' is an interesting (and particularly strong) addition and it makes you wonder why Hendrix omitted to include it on any of his records released in his lifetime, while this is one of the few places you'll find a genuinely acoustic Hendrix track  'Midnight Lightning' may only be a demo take, but Jimi's swampy delta blues-style song is a definite winner. Notably, the title track is probably the most unusual and unlikely Hendrix song – it's almost jazz rock in nature and unlike anything you ordinarily associate with him – there's even a horn section. It makes you wonder just what direction Jimi would have pursued if he was still alive.
Everybody who is anybody in British music has performed for the BBC — the Beatles, the Rolling Stones and the Who, among countless others, have recorded live sessions for British radio. In 1967 and 1969, Hendrix and the Experience laid down more than three dozen tracks. This two-disc set gathers almost all of them. There's plenty of familiar Hendrix songs here ("Fire," "Hey Joe," etc.), but the great covers — including Bob Dylan's "Can You Please Crawl Out Your Window?" and the Beatles' "Day Tripper" — make it one of the Top 10 Posthumous Jimi Hendrix Albums.
Given that the Jimi Hendrix Experience were a primarily British band, it's hardly surprising that they managed to rack up several performances for the BBC. Packaged together here as the BBC Sessions, we're treated to everything they ever recorded for the Beeb, whether for TV or radio, including the candidly aborted 'Hey Joe' morphing into 'Sunshine Of Your Love' from the Lulu show the day after Cream split up.
It's the cover songs that really hold the most interest – Jimi takes on The Beatles' 'Day Tripper', Willie Dixon's 'Hoochie Coochie Man' (featuring Alexis Korner on slide guitar), Leiber & Stoller's 'Hound Dog' and somewhat bizarrely Stevie Wonder's 'I Was Made To Love Her' with none other than the song's composer on drums.
Of the 32 tracks on this record, we're given no less than three versions of both 'Foxy Lady' and 'Hey Joe' but it matters little since Jimi opted to extend and jam every time he played them, so on each recording you're treated to something a little different. Another bonus point for this collection is the simple fact that the quality is astounding. It isn't a half-arsed bootleg, these are studio masters lovingly taken care of by Eddie Kramer before release
.
The Jimi Hendrix Experience' (2000)
This four-disc box set includes some previously released material — mostly the songs you'd expect on an anthology like this. But it's also stuffed with lots of alternate versions, live cuts and other rare tracks making their first appearances. This is one of the best primers for fans who want to dive a little deeper into Hendrix's surprisingly vast catalog.
Valleys of Neptune (2010)
Remarkably, the dozen studio tracks on this 2010 album had never been released before. Mostly recorded with the original Experience after the release of Electric Ladyland in 1968, Valleys of Neptune includes reworked versions of Jimi Hendrix classics like "Stone Free" and "Fire" as well as instrumental cover of Cream's "Sunshine of Your Love" and a few bluesy originals. Highlights: the title tune and a cover of Elmore James' "Bleeding Heart."
West Coast Seattle Boy: The Jimi Hendrix Anthology (2010)
Like The Jimi Hendrix Experience box the four-disc West Coast Seattle Boy tells Hendrix's story through his music. But this terrific set plays out like a biography, starting with his session work for R&B stars like the Isley Brothers and Little Richard, and ending with some of the final recordings he made just months before his death. In between are tons of previously unreleased studio jams, concert performances and cover songs (like an acoustic cover of Dylan and the Band's "Tears of Rage") that confirm Hendrix's legacy as one of the all-time greats.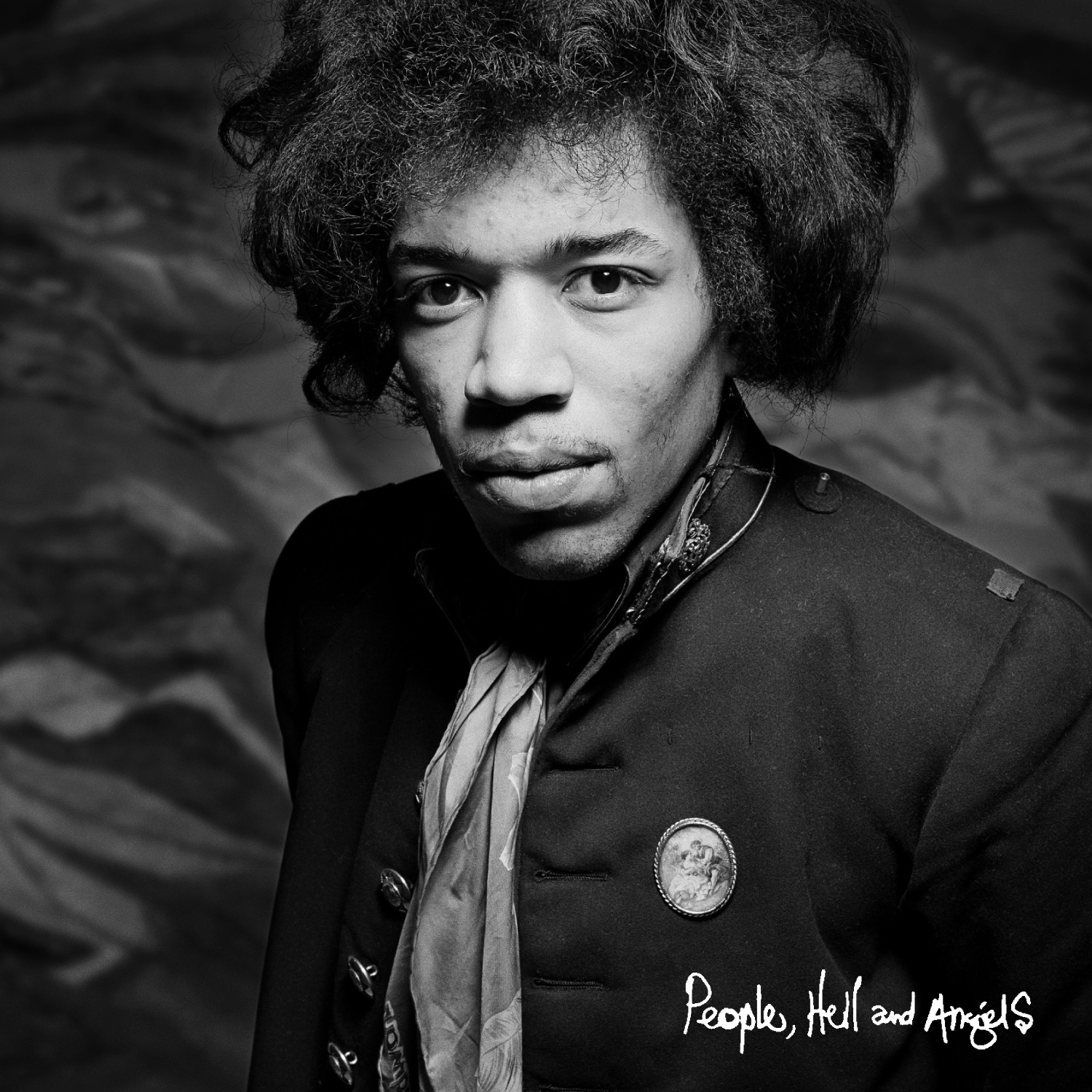 People Hell And Angels
People, Hell & Angels is an album of twelve previously unreleased Jimi Hendrix studio recordings. The album showcases the legendary guitarist working outside of the original Jimi Hendrix Experience trio. Beginning in 1968, Jimi Hendrix grew restless, eager to develop new material with old friends and new ensembles.
Outside the view of a massive audience that had established the Experience as rock's largest grossing concert act and simultaneously placed two of his albums together in the US Top 10 sales chart, Jimi was busy working behind the scenes to craft his next musical statement.
Both Sides Of The Sky (2017 )
Legacy Recordings present this dynamic new album of 13 previously unreleased studio recordings, made between January 1968 and February 1970. Notable collaborators include Stephen Stills. This is the third and final volume in a trilogy of previously unreleased material
The previously unissued version of "Lover Man," which UNCUT deemed "a weaponised piece of funk, with Buddy Miles in particularly thunderous form," was recorded at the Record Plant in New York on December 15th, 1969 by Hendrix's then recently assembled new band: Billy Cox on bass, Buddy Miles on drums and, of course, Hendrix on guitar and vocals. The session took place two weeks before the trio introduced itself to the world via four triumphant New Year's Eve and New Year's Day concerts at the Fillmore East, which would ultimately yield the live album Band of Gypsys (1970) as well as its, critically acclaimed follow up, 2016's Machine Gun.
Heralded by Relix as "both a historically valuable document . . . and a treat musically," Both Sides of the Sky, the album home of "Lover Man," is the third volume in a trilogy of albums intended to present the best and most significant unissued studio recordings remaining in Jimi Hendrix's archive. It follows Valleys of Neptune (2010) and People, Hell and Angels (2013), which both achieved top 5 chart ranking on Billboard's Top 100 album chart. Recorded between January 1968 and February 1970, and featuring guest appearances by Stephen Stills, Johnny Winter and Lonnie Youngblood, Both Sides of the Sky contains 10 unreleased tracks. The project was co-produced by Eddie Kramer, Jimi Hendrix's recording engineer on all of his albums made during his life,
Muddy Waters' "Mannish Boy" was reworked by the trio that would come to be known as Band of Gypsys (Jimi Hendrix, bassist Billy Cox, drummer Buddy Miles) during their first ever recording session on April 22nd, 1969 at the Record Plant in New York.