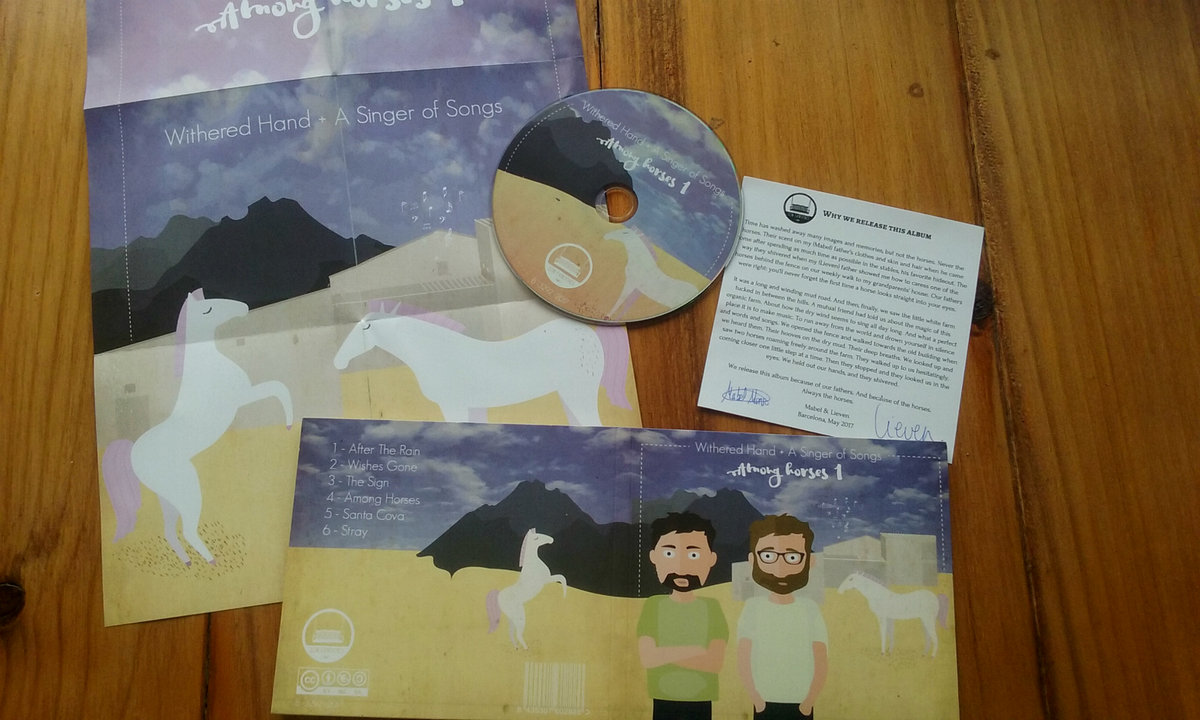 The two great men in tandem, Dan Willson of Withered Hand lore is the best writer of melodies currently alive (believe me, I've looked). He hasn't written a song I don't adore. The streak continues here. I'm also happy to report that the songs from a Singer of Songs are also quite lovely, especially the last.
I spent a few days on a small organic farm in Barcelona at the end of last year. Although I did do some garlic planting, I was invited there by my Belgian friend Lieven, with the intention of us both writing songs from scratch. I had no great expectations. I tried to relax into the pace of life at the farm, and the couple who lived and worked there left a great impression on me. I managed three songs, Lieven managed three and a half. We recorded the six songs on the farm before I left, using the little studio there and with help from Frank, the engineer/drummer. We played on each other's songs where it seemed right. This will hopefully continue to be possible with new artists taking our place.
The project is called Among Horses and the ltd edition EP is out on CD with a little Spanish label called Son Canciones.
The recordings are the result of recordings on the final days of this retreat. Some represent unfinished business maybe but this is the fruit of our time together. A brief harvest. New songs dreamed up on the farm, recorded on the farm. It is all in here somehow, from the dark nights to the dogs on the dusty road and the saints of the holy mountain. We remain, at your service, ghosts of two friends laughing in the yard with an old guitar while dogs sleep at our feet.
An organic farm in the middle of nowhere. Dry wind through dry leaves. Dogs sleeping a siesta in the sun. Rain that never comes. And horses. Always horses. This is the scenery in which Withered Hand and a Singer of Songs wrote and recorded the EP "Among Horses I". They did it all in one week, and even had time left to plant some garlic. "After The Rain" is the first single of the EP. Buy "Among Horses I"