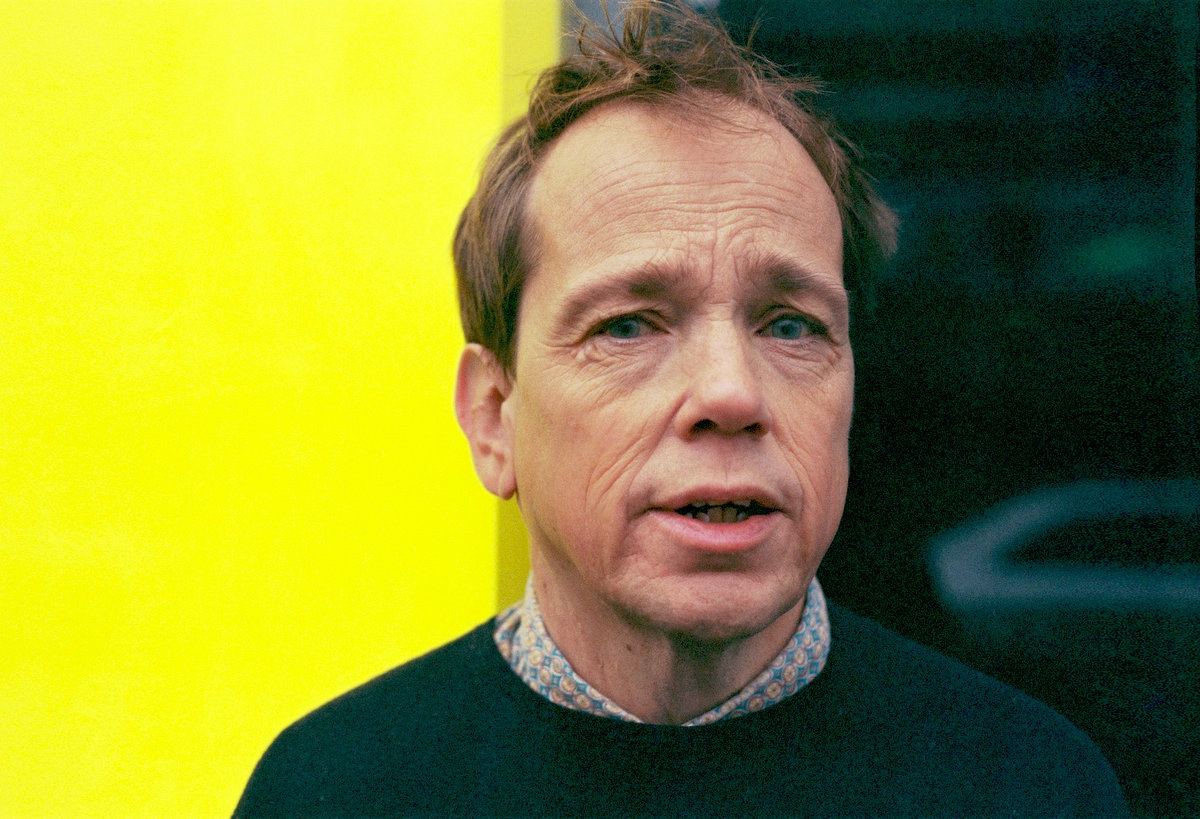 Ed's first album came out in 2017 on Lost Map Records. His music has regularly appeared on BBC6 Music and BBC Radio 3's Late Junction, which included The Uncle Sold in their Top 12 albums of 2017. His 2nd album, "The Obvious I" is out now on Needle Mythology. 
It has been four years since Ed Dowie's debut album 'The Uncle Sold'. I liked that very much and although maybe his new album is a little less experimental, I like it every bit as much. With arrangements very much designed to lift Ed's strong voice to the fore, it plays like a synth pop album for those of us who never liked synth pop albums. It is all here, sampled instruments, blips and blurbs, programmed drums and more. But done with restraint and a sense for the rather straightforward songs on the album. In 2017, Ed released his feted debut album 'The Uncle Sold', prompting The Quietus to hail him as a "bold and starry-eyed visionary" and The Skinny to praise his "beautiful… stolen snapshots of glimpsed futures and lost pasts." and BBC Radio 3's Late Junction made the record one of their albums of the year. Now, four years on, Ed is to return with an album that will surely find him new followers alongside long time fans such as Lauren Laverne, who described its predecessor as an "absolutely extraordinary" achievement.
And while there are many layered sounds here, they never unnecessarily take over the soundstage, allowing for much space between instruments, sometimes even creating a cavernous yet simultaneously clear sound for the vocals to inhabit.
So whereas there are clear homages to the sounds of the 80s here, and the 8-bit cover art had me worried, Dowie has delivered a powerful album of gentle pop that really shines.
'The Obvious I', the second album from Ed Dowie, is the second new master release from Needle Mythology, the label founded by music writer, author and broadcaster Pete Paphides. "The Obvious I" was co produced by pioneering British experimental musician and sometime member of Polar Bear "Leafcutter John" Burton "John's become something of a hero of mine over the years. Way back when he was in Polar Bear, I approached him after a couple of gigs, and he'd remembered me from those days. And really, his presence on the record was invaluable. He lent me equipment and gave me advice, then when I finished recording, I sent him the stems and he mixed the album."
Released March 26th, 2021