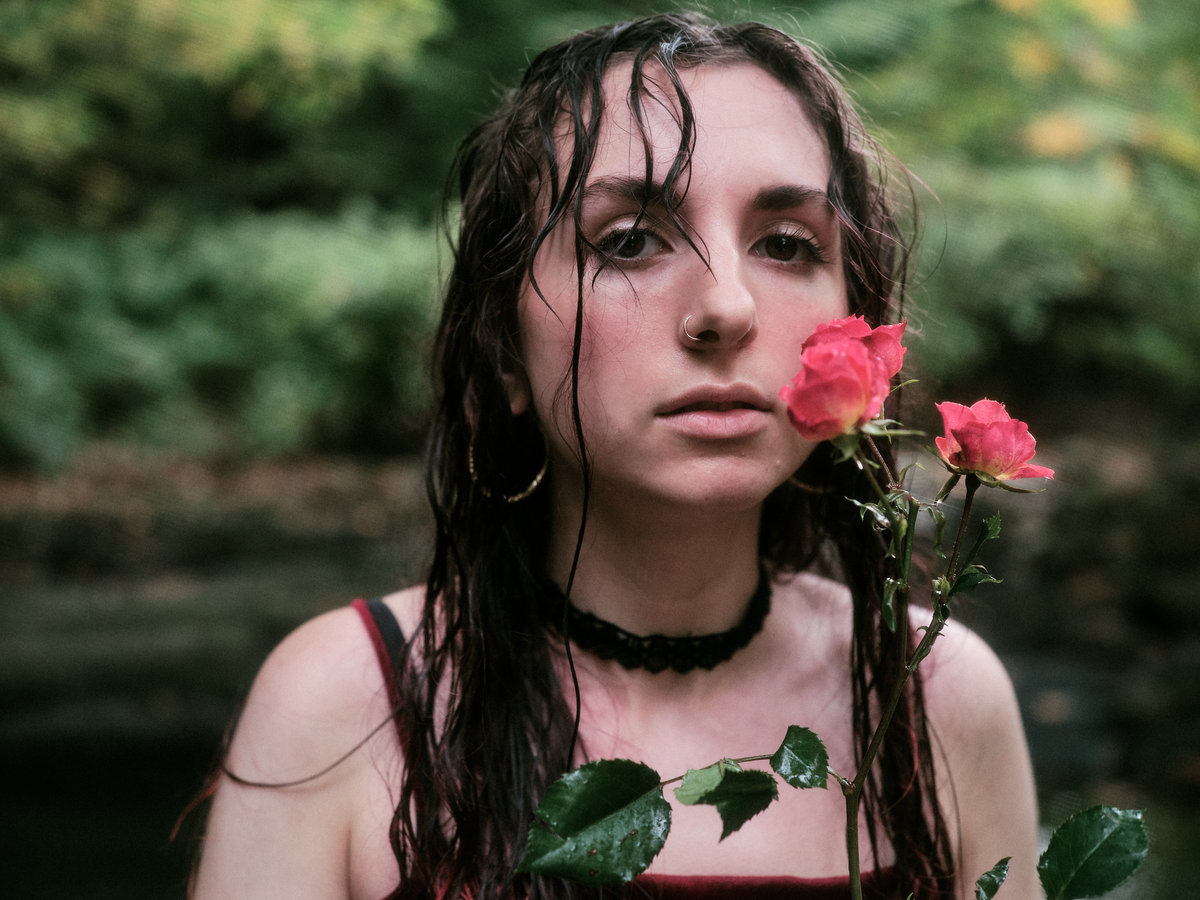 Sofia Verbilla has always been good at telling stories in the songs she makes as Harmony Woods. On her 2017 debut Nothing Special and its 2019 follow-up Make Yourself At Home, the Best New Band honoree occupied narratives that let her navigate thorny situations from a distance, like on her pair of "Best Laid Plans" songs that depicted two characters who know a relationship has failed but are unwilling to meet its inevitable end.
Her third album, "Graceful Rage" which is being released this week is a good deal more personal, or at least it seems that Verbilla is finally ready to let down the shield of Harmony Woods, a name-like moniker that allows for some distance from what she's singing about. From its very first track, Graceful Rage is withering and direct. "I'm tired of being led to believe things aren't what they seem when they're standing right in front of me," 
Philadelphia's Harmony Woods surprise-released a new album, "Graceful Rage", on Friday. Produced by Bartees Strange, the newest LP follows 2019's Make Yourself at Home. Power courses through Harmony Woods' latest creation, an album that songwriter Sofia Verbilla describes in a statement as "a record about confronting the emotional rubble that this trauma leaves in its wake." "Graceful Rage" the band's third LP basks in the sheer magnitude of letting revelations and recoveries blossom on their own terms.
Verbilla lyrically explores the great disappointment of having a personal idol fall from grace in your mind's eye, and the rush of emotions that follows. Standout tracks include the haunting and raw ballad "Easy" which opens with chamber choir-esque layered vocalizations from Verbilla. The impassioned pop-punk of "God's Gift to Women" is particularly scathing, with notable one-liners like "You're not the person the world person the world pretend you are" and "I watch the skeletons fall / this is your wrecking ball." Potent and gripping, Graceful Rage is an apt name for a record that so masterfully turns Verbilla's bitterness into a work of art.
She frequently pulls from the geography of Philadelphia, in Rittenhouse Square with its cringing pigeons or the Fishtown row homes she walks by while trying not to fall apart. She likens public perception and her own relationships to cities, seemingly impenetrable fortresses until they come crumbling down. "Your city's not as bright as you think/ Demons hidden inside all the buildings," she sings on "God's Gift To Women," a song directed at that features some venomous put-downs like: "Keep writing those records about how you know best/ Like you're a walking fucking copy of Infinite Jest."
Produced by Bartees Strange, the songs alternate between sounding like billowing thunderclouds and the calm after a rainstorm. Verbilla's voice has never sounded better and neither have the backdrops she surrounds herself with, filled with searing guitars and bashing drums. 
All songs written by Sofia Verbilla
Vocals/Guitar/Piano – Sofia Verbilla
Bass – Josh Cyr
Drums – David Juro
Additional Guitar – Bartees Strange

Cello – Kate Rears
Horns – Brian Turnmire
Lap Steel – Graham Richman
Skeletal Lightning released March 12th, 2021