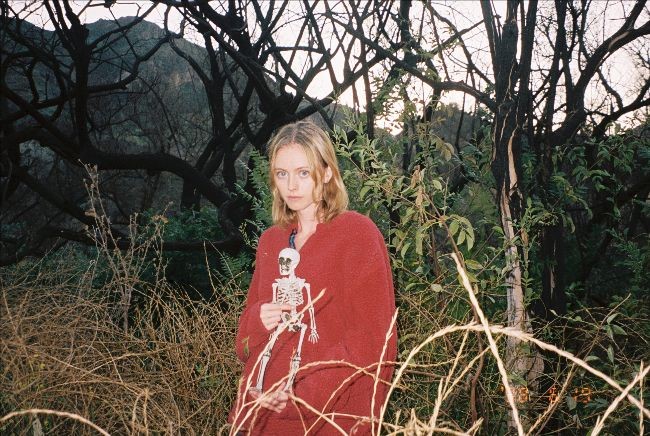 The sound of Helen Ballentine aka Skullcrusher is not nearly as violent as her alias might imply. Instead her gentle and almost fragile ambient-infected songwriter folk might break your heart instead of your bones. The artist who performs as Skullcrusher crafts work that on the surface is hardly as menacing as her moniker. The simmering, acoustic guitar-centered songs on her debut EP will not collapse your noggin with aggressive rage, distorted noise or irrational violence. 
Last year's self-titled debut EP was a blissful testament of beauty and vulnerability and felt like a fitting soundtrack for a more introverted life. And since 2021 doesn't look quite different for now, the haunting sound of Skullcrusher will most likely comfort us this year as well. A full album is expected over the course of this year and we're pretty sure it will be wonderful no matter if the pandemic is still raging or not. Ballentine also shared her personal hopes for the year with us:
"You can definitely expect more music from me and perhaps some drawings and visual art. My hopes for this year are to become more comfortable with myself and as a result be able to connect with more people through art."
Issued by the indie music powerhouse Secretly Canadian Group (home to Angel Olsen, Bon Iver, Moses Sumney, Sharon Van Etten and others), which has an ear and eye for breakout talent, Ballentine's work aligns with the company's aesthetic: smart, insightful sounds that draw on classic forms but explore them from inventive new angles.
"Farm" the new song by Skullcrusher, out October 19th on Secretly Canadian.