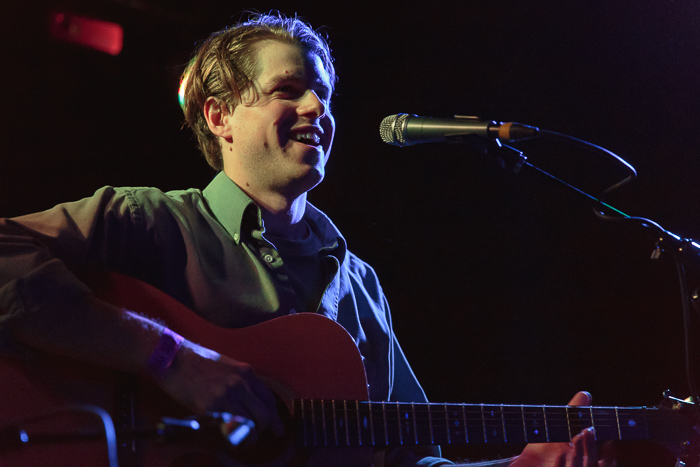 Wand frontman Cory Hanson is gearing up to release his second solo album, "Pale Horse Rider", on March 12th via Drag City Records. An Los .Angeles native, he's penned this pretty ode to the city he lives in, the city of angels. No bridges mentioned. The gorgeously animated video was made with help from his brother, Casey. Talented family!. A lifelong Californian, Cory Hanson has naturally found himself standing to the left of most of the country. The west may be only what you make it; these days, the roadside view looks exceptionally sun bleached and left behind.
His forthcoming long player, Pale Horse Rider, eyes the city, the country and the fragile environment that holds them both in its hands — a record as much about Los Angeles as it can be with it's back to the town and the sun in its eyes; as much about nostalgia as new music can be with the apocalypse over the next rise. Fuelled by DNA lifted from country-rock cut with native psych and prog strands, Cory guides his craft toward the cosmic side of the highway. Pale Horse Rider's second single, "Angeles", is an understated heartbeat thump of drums and folky acoustic guitar-driven tension, those steel strings echoing above Cory's plaintive croon and impressionistic lyrics. The view of LA is exquisite from the high, lonesome peaks of the Angeles National, vibing with a foreboding mood of majesty and despair
Myths and truths of a country on the way down, viewed through a deep-focus lens trained on the city from the deserts on the east; a terminus of unoccupied residential parks and streets fading into craggy footpaths to nowhere, where our passage is seen as diligent, ephemeral and grotesque by turns, forgiven and made beautiful again by the sound.
"Angeles" is from "Pale Horse Rider," to be released on LP/Cassette/CD/Streaming on March 12th, 2021, from Drag City.