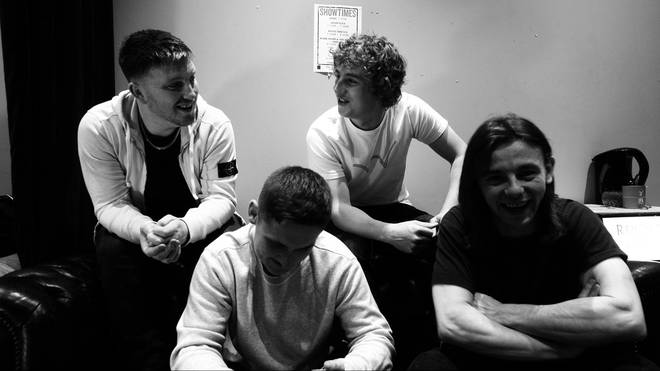 West Lothian's The Snuts have been creating a buzz throughout this previous year, capping off the year with a run of  sold out dates. They issued their "Manhattan Project" single in September and have already lined up shows at Austin's SXSW . The Snuts released their raucous, hook laden debut album, W.L. on Parlophone Records.
Hailing from Whitburn, West Lothian, The Snuts have well and truly found their stride on W.L.. Produced by Tony Hoffer (Beck, Phoenix, M83) and recorded at the Firepit London, the album encapsulates the band's journey from four working class kids growing up with a dream in Whitburn, to becoming one of the UK's most exciting and vital bands of the new decade. The album opens with the poignant track 'Top Deck', winding through a voyage of genres including the raw, rousing, hip-hop driven 'Elephants", heart-wrenchingly honest 'Boardwalk', the undeniable pop banger 'Somebody Loves You', the hauntingly heartfelt anthem 'Always' and the main stage festival ready hymn, 'All Your Friends'.
Guitar music may be out of fashion, but Scottish band The Snuts are on course for success in 2020 with their fluid brand of blues and hip hop-driven rock. The four-piece's debut EP reached number 14 in the charts back in March but, of course, their live dates and release schedule were halted by coronavirus. But now their debut album, WL, is slated for release in March and they have a sold-out gig at legendary Glasgow venue Barrowlands in the diary, things seem brighter.
Their debut EP, titled Mixtape, was overseen by Inflo, the producer behind Michael Kiwanuka's Mercury Prize-winning Kiwanuka and Little Simz' Grey Area. This should be a hint towards their evolving sound – experimental, atmospheric, raucous. Adored up and down the country for their uninhibited, sweat-drenched live shows, the band have also announced a UK tour for May/June 2021.