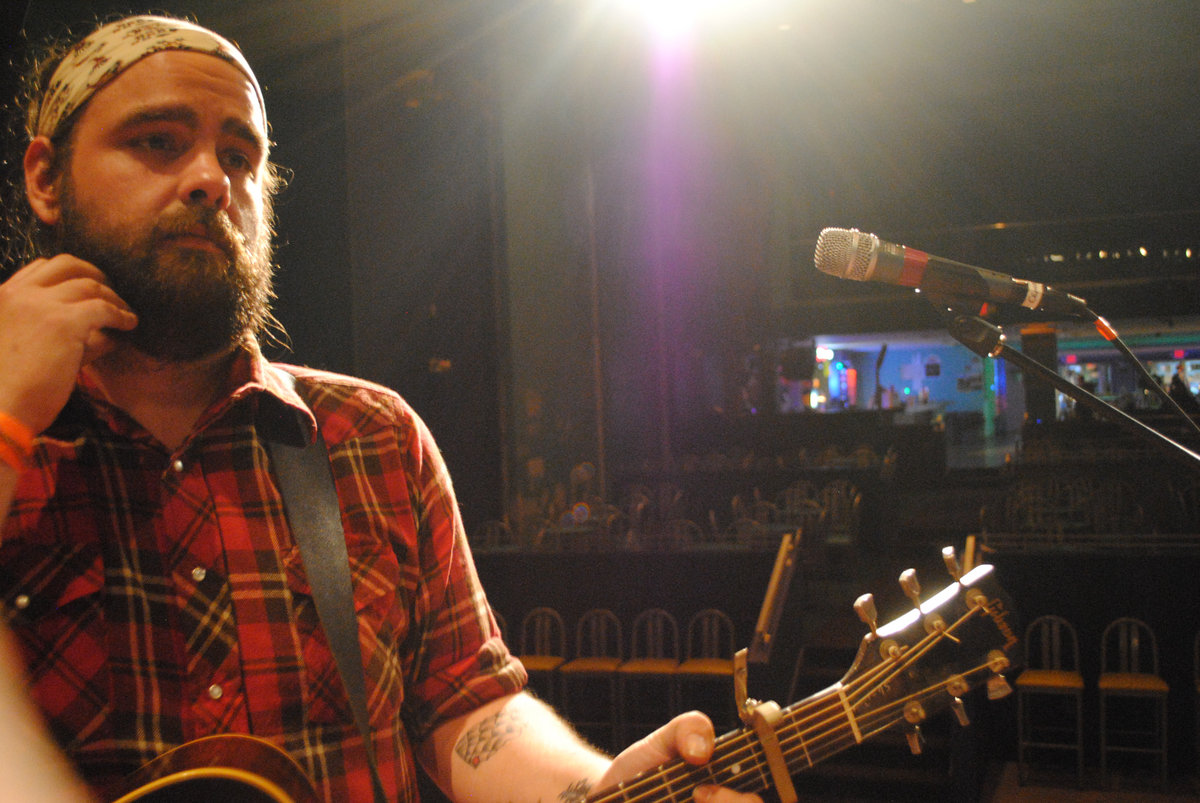 Arlo McKinley has washed his songs in the blood of street soul, country, punk and gospel – and tattooed them onto the underground.
Filled with an honest weight and gritty-hope from rustbelt city life, McKinley rolled downriver to Memphis' Sun Studio where Grammy Award-winning producer Matt Ross-Spang gathered a working man's all-star band to record his Oh Boy Records debut,
Look, an album about Midwestern ennui delivered by a guy in his 30s was almost focus-grouped to appeal to me, a Midwesterner with ennui in his 30s, but Arlo McKinley's Oh Boy Records debut belongs on this list for the greatness of its song writing, and the way that it captures the various stages of Midwestern Grief in all its forms. John Prine left us this year, but at least his label has artists who can fill the sizable gap in our lives. 
Had Jody Prine not played his late father singer songwriter John Prine a couple of McKinley's songs, there's every chance 40-year-old Cincinnati singer songwriter Arlo McKinley would have given up on music entirely and still be delivering tuxedos. However, John was particularly taken with Bag Of Pills and, as a result, McKinley became the last artist Prine and his son signed to their label before the former's death.
The solo debut (he previously released a 2014 live album as frontman with The Lonesome Sound) opens with the understated strum of We Were Alright, a number that starts out as an upbeat road song about driving with his girl and how "for the first time in a long time we were alright", only to play the dream within a dream card as he wakes to realise they've broken up and tries to get back to the dream to be close to her again.
McKinley's 10 original songs bleed truth from a heart scarred by wild nights and redeemed by Sunday morning confessions. "She's Always Around," "Suicidal Saturday Night," "Bag of Pills" and "Ghost" are all carved out in the key of life.
Drums & Percussion: Ken Coomer Bass Guitar: Dave Smith
Keys: Rick Steff
Electric Guitar: Will Sexton Acoustic Guitars: Matt Ross-Spang Fiddle: Jessie Munson
BGVS: Reba Russell
Acoustic Guitar/Vocals: Arlo McKinley Released August 14th, 2020