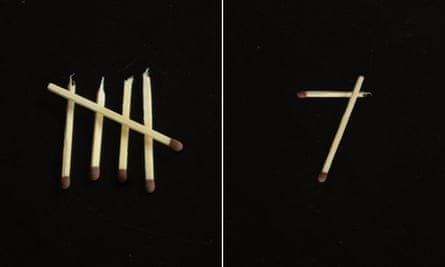 Sault and the incredible 'untitled (black is)' double album from the band of mystery themselves has just this minute landed!
Mystery is a rare commodity in rock and pop these days. The internet has made investigative journalists of us all, and an artist who expends a lot of effort creating an enigmatic aura will almost invariably find themselves revealed online. So hats off to Sault, who managed to release two albums in 2019 – titled "5" and "7" – without anyone managing to conclusively solve the puzzle of who was behind them.
The incredibly elusive band Sault released their debut album "5" on Vinyl via independent record label Forever Living Originals. The record fuses African, soul, funk and post-punk vibes amongst other flavours. With support from Radio 6's Lauren Laverne and USA's KWRC and KEXP, the band are set to go from strength to strength becoming one of the most prolific bands of 2020 with a barrage of material up their sleeves.
It was not for want of trying. Some people suggested the involvement of a London-based musician called Dean Josiah, whose CV boasts co-writing and production credits for Michael Kiwanuka, the Saturdays and Little Simz – the last of whom raved about Sault on social media. Others have posited that British soul singer Cleo Sol and Chicago-based rapper and sometime Kanye West collaborator Kid Sister – both signed to Sault's label, Forever Living Originals – are the vocalists. But no one has confirmed or denied anything. Sault's 2019 release is an incredibly strong collection of tracks, a near perfect blend of Soul and Post-Punk aesthetics that works powerfully and seamlessly together.
Political and thought provoking, "5" challenges existing structures and forms while simultaneously keeping listeners moving and dancing.
Without pausing for breath and hot on the heels of their exhilarating debut album 5, the elusive Sault returned with their sophomore full length titled 7. The signature hybrid of funk, dance, post-punk, soul and disco is front and centre once again, confidently delivered with their typical fearless nature. If 5 had you out of your seat, 7 will have you dancing in the streets….Spread the word, Sault are back at it!. "7" is a great album with strong percussion and vocals, tight production and solid song writing, really great music that's catchy, accessible, and all around awesome…
Released September 27th, 2019
You can understand why people are intrigued, because both of Sault's albums are fantastic, walking an idiosyncratic path that zig-zags between ESG-esque post-punk funk, early 80s boogie and something approaching neo-soul, without ever really fitting into any of those categories or sounding like straightforward homage. Whoever is on drums is clearly a big fan of Can's Jaki Liebezeit: their playing adds a strange, hypnotic intensity to tracks even as laidback and sunlit sounding as 5's We Are the Sun. Elsewhere, the dubbed-out spaciness of the production consistently gives everything a weird, disorientating edge, no matter how poppy the melodies get. The mysterious Sault returned with album number three that was announced when the whole album was played on BBC 6 Music's Gilles Peterson's show. This is the most essential album for 2020. The 18 track album is an absolute joy whilst delivering a powerful message. Each tracks title nods towards revolution, expression and a celebration of black culture. The sound once again mixes R&B, funk, soul and hip-hop together. For fans of classic soul, ESG and groove.
For all the sparseness of the arrangements – drums and bass, the odd wash of electric piano or blast of fuzzed-out guitar and synth – Sault seem as interested in writing songs as constructing grooves. Virtually every track is concise and to the point, rarely tipping over four minutes, and even the furthest-out moments – 7's Red Lights or 5's warped closer BABE – come with really powerful hooks woven through them. The net result feels simultaneously exploratory and confident, a really appealing, intriguing combination. Whoever they are, Sault sound like they know what they're doing.