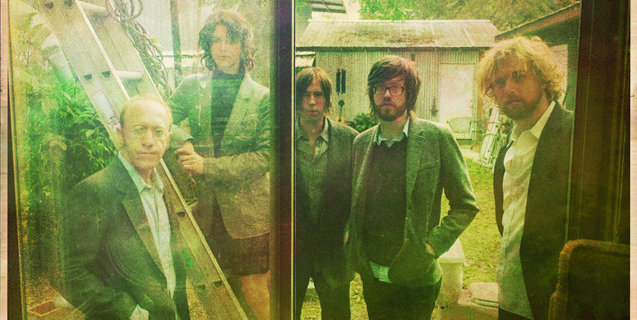 The goal was to push my brain to places it didn't want to go. The idea was to not have any idea – to keep myself confused about what I was doing," frontman Will Sheff says about Okkervil River's newest album 'I Am Very Far'. It's a startling break from the band's previous work: terrifying and joyous, violent and serene, grotesque and romantic, it's a celebration of forces beyond our control. 
This chapter has been a long time coming; we recorded almost every show from the American and European 2018 #intherainbowrain tour so it took a long time to sort through it all. Also, the audio liner notes are…. just shy of 5 hours long? Almost a whole audiobook in themselves. I'm super proud of the music on here and so excited for you all to hear it! Thank you all so much for coming on this journey with us and if anybody's hesitated till now climb aboard and scope out the whole thing!
I've had some of my most fun onstage experiences of the past few years doing the "Rarities & Requests" touring format, but because of logistics we've often had to restrict these shows to larger markets. Under the current quarantine situation, I thought it would be really cool to play a streaming "Rarities & Requests" show where we could open the request pool to anybody all over the world.
This will be the first
Okkervil
streaming show we've done his year, and I'm super excited about it. We'll have more details soon on when it will air, but we wanted to open requests ASAP. So if you plan to watch start submitting requests via the request form link in the comment section! (But not in comments themselves please). Note that we'll still be taking requests from the big cities but we'll be giving extra weight to requests from people in towns we've never hit with the
#raritiesandrequests
format.
Releases September 18th, 2020