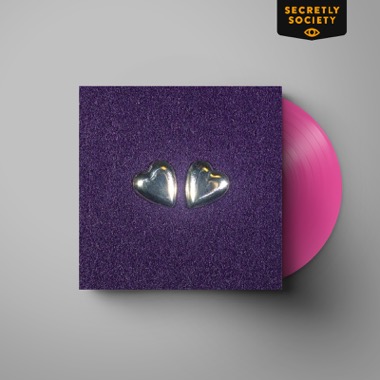 Songs: Ohia is Jason Molina. On "Axxess & Ace" he is assisted by Geoff Comings (Party Girls), Michael Krassner (the Lofty Pillars, Boxhead Ensemble, Edith Frost Band), Joe Ferguson (Pinetop Seven), Dave Pavkovic (Boxhead Ensemble), Julie Liu (Rex) and Edith Frost. It was recorded by Krassner at his Truckstop Studios in Chicago.
What resulted was the most full-sounding Songs: Ohia record to date. Liu's aching violin playing with Molina's desperate vocals transport the songs to great depths. "There is no bullshit on this record. It's a love song record, so I wrote as directly to the point as I could. There is nothing snarling or cynical anywhere on the record. It is not invented stuff either. It's a desperate record, it's a jealous record, it's an imperfect record. It is also as incomplete as a man. This record wasn't made to rid me of any doubts or to heal me. The end result should show a man, anxious to learn, anxious to share, anxious to curtail all that is selfish. A note about the record as physical fact: it was done almost entirely live and first take. None of us were paid and the musicians all heard these songs for the first time on the day we made the record. Needless to say we could never have predicted the range and the urgency of this record's atmosphere. We are all very proud of this new Songs: Ohia record Axxess & Ace."
Songs: Ohia takes a big step forward with Axxess & Ace, both in ambition and accessibility. Whereas the self-titled debut and the follow-up, Impala, could be esoteric and downright depressing in places, Axxess weaves intensely personal lyrics with universal worries and anxieties to create a rich musical tapestry. An all-star team of Chicago-based musicians, while Edith Frost sings backup on a few numbers. The musicians heard songwriter Jason Molina's planned songs for the first time on the day of recording and performed them almost entirely live; the finished product is one of spontaneity yet surprising fullness.
Any exploration of the music of Songs: Ohia should start with this album. "Axxess & Ace" is the third album by Songs: Ohia. Released by Secretly Canadian on March 15th, 1999.