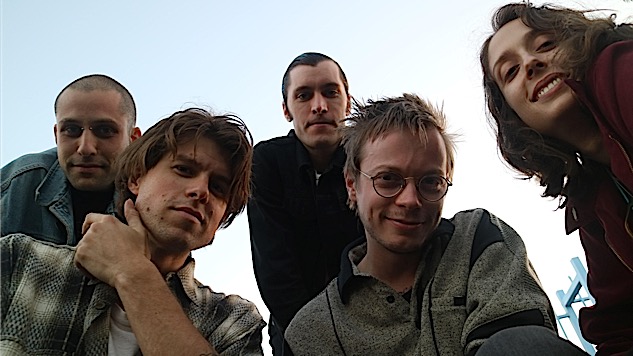 Los Angeles psych-rockers Wand have announced the follow-up to their 2017 album Plum and 2018 EP Perfume. Their new album, Laughing Matter, will be released on April 19th via Drag City Records, they've shared the first single, "Scarecrow," with an accompanying video directed by Gordon De Los Santos.
"Scarecrow" picks up where the understated psychedelics of Perfume left off with its rippling guitar line, downtempo rhythms, sparse piano and frontman Cory Hanson's benevolent coo. Wand have always excelled at pretty, somber ballads, so if they decide to fill out the rest of their LP with a similarly quiet and majestic take on their transcendent sound, it should make for a soothing listen.
According to their Bandcamp page, "Laughing Matter offers bits of fuzzy parable, travel diary, pep talk and lullaby, amid a joyous, eclectic sense of pastiche and ascendant choruses. Wand form new music from the ashes of a world that can no longer suffer its human abusers, to inspire us to hold the spirit close and do what's next."
Listen to "Scarecrow" check out the Laughing Matter album artwork . You can preorder Laughing Matter on double LP, CD, cassette or MP3 via Drag City Records.