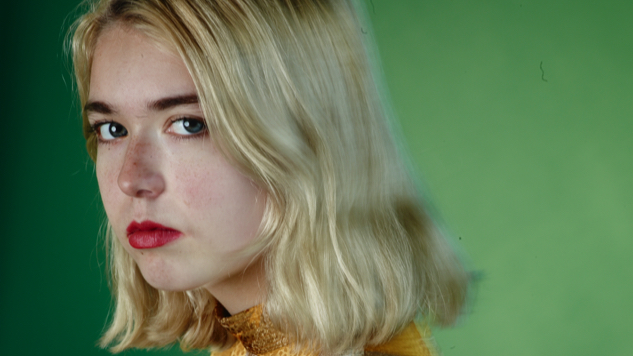 Snail Mail's debut album Lush isn't released until June 8th, a veritable eternity from now, but Lindsey Jordan and her band have shared another preview of their much-anticipated LP this morning in the form of dreamy new single "Let's Find An Out."
The song's escapist sentiment is matched by its gorgeous instrumentation and imagery: "June's glowing red / Oh, strawberry moon," sings Jordan over delicate fingerpicking and barely there bass, later urging, "Let's find an out / We'll start anew." At a mere two minutes and change, "Let's Find An Out" differs from previous Lush singles "Pristine" and "Heat Wave" which clock in at around five minutes each on multiple levels, eschewing their sprawling electric dynamism for a concise acoustic revery. This softer side of Jordan's songcraft draws from her childhood training in classical guitar, revealing another new dimension of an exciting young artist on the rise.
Listen to "Let's Find An Out" and check out Snail Mail's tour dates. Snail Mail's debut album 'Lush' out June 8th on Matador Records.