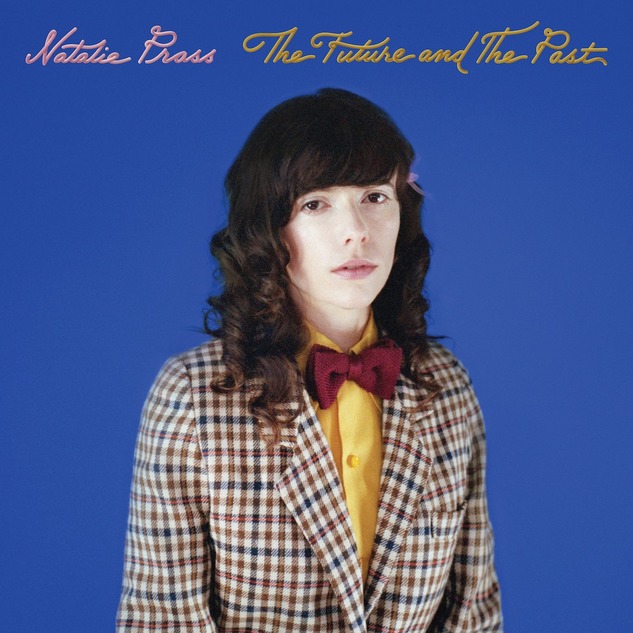 In the process of writing and recording her new album, Richmond, Va.-based singer-songwriter Natalie Prass ran into what has become a familiar artistic roadblock nowadays: the 2016 U.S presedential election.
Prass had her album written, her band assembled, her studio booked … and had to change course completely after you-know-who somehow came out on top. The result was The Future and The Past, due out on June 1st via ATO Records, the follow-up to Prass' breakthrough, self-titled debut and her covers EP Side by Side, both released in 2015. the press release for the new album "finds Prass tapping into deep, dancey grooves that glisten with '80s pop and '90s R&B, nestled alongside quivering, lushly orchestrated ballads." The first of those is "Short Court Style," the video for which debuts here.
Directed by Prass herself and Erica Price, with Jethro Waters (Angel Olsen) as Director of Photography, the "Short Court Style" visual features a colorfully dressed Prass bringing jubilation to an otherwise-dreary park in her home state. She spins on a merry-go-round, performs with ribbon dancers and generally delights. "Short Court Style" itself is equally joyous: Prass offers figurative revolutions to match the video's literal ones, singing, "Oh you spin me round / Round and round / Had ups and downs / No but I can't be without / My love that I have found." The song's irresistible groove makes for a slick and spirited showcase of Prass' exquisite vocals, emphasizing her R&B leanings in irresistible fashion.
Prass recalls the rocky road that led to her uplifting new album:
The record was ready to go, and then the election happened. I was devastated. It made me question what it means to be a woman in America, whether any of the things I thought were getting better were actually improving, who I am and what I believe in. I knew I would be so upset with myself if I didn't take the opportunity to say some of the things that meant so much to me, so I decided to rewrite the record. I needed to make an album that was going to get me out of my funk, one that would hopefully lift other people out of theirs, too, because that's what music is all about.
Prass recorded The Future and The Past in Richmond with long-time collaborator Matthew E. White at his Spacebomb Studios, teaming up with artists including Blue (Solange's A Seat At The Table, Blood Orange, Carly Rae Jepsen) and Michael Brauer (Elle King and James Bay).
The new album from Natalie Prass, The Future and the Past, out June 1st