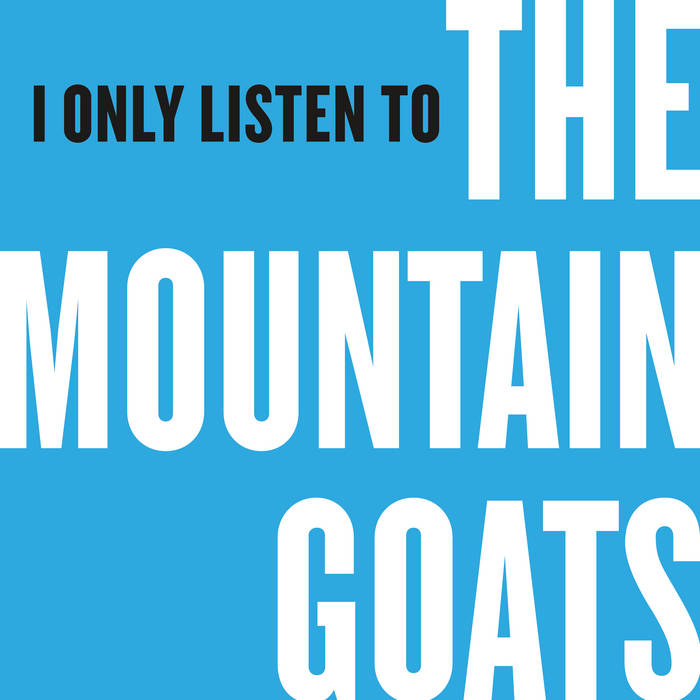 John Darnielle has written almost 600 songs now, and some of them are very sad, dealing with hard drugs and tragic ends,hurting yourself and others, sicknesses of both body and brain, off-brand alcohols. They are told in beautiful, unnerving, specific detail because he is a very good writer, and also some of them are just true stories about his own life.
Last month, my cover of "Riches and Wonders" with Jherek Bischoff was unleashed on the world via the podcast "I Only Listen to the Mountain Goats". It's receiving a lot of praise from Mountain Goats fans, which means a lot to me. Jherek and I churned out both the arrangement and recording in only a few days last summer, then recorded the podcast with John Darnielle and Joseph Fink a few days later. It's been hard to keep the project a secret for all these months! Such a fun gig! And an honor. 
You can listen to the song Here I am going to be extremely "tacky" and suggest that if you like the song enough that you think you'll listen to it more than once, Please download it – Jherek and I receive a portion of the royalties, and I personally am insanely broke finishing up my epic music video and covers album without the help of a day job . Buying the song also supports the podcast. We are all busting our asses to make things, and I can speak for all of us when I say we appreciate your support.
Meanwhile, my covers album is taking forever , Although it's Very close to completion – two more songs need a bit more mixing, and one of those songs is giving us a lot of hell, as it's a pile of just Eliza voices, I'm open to input. I'm all ears – no pun intended). As a result, I've decided to release a song or two from the project as singles prior to completion and release of the album as a whole. Because not getting content out into the world regularly is making me feel completely insane. So keep your eyes' n' ears peeled for the first single, a cover of Rufus Wainwright's "The Art Teacher", another epic collaboration with Jherek Bischoff.