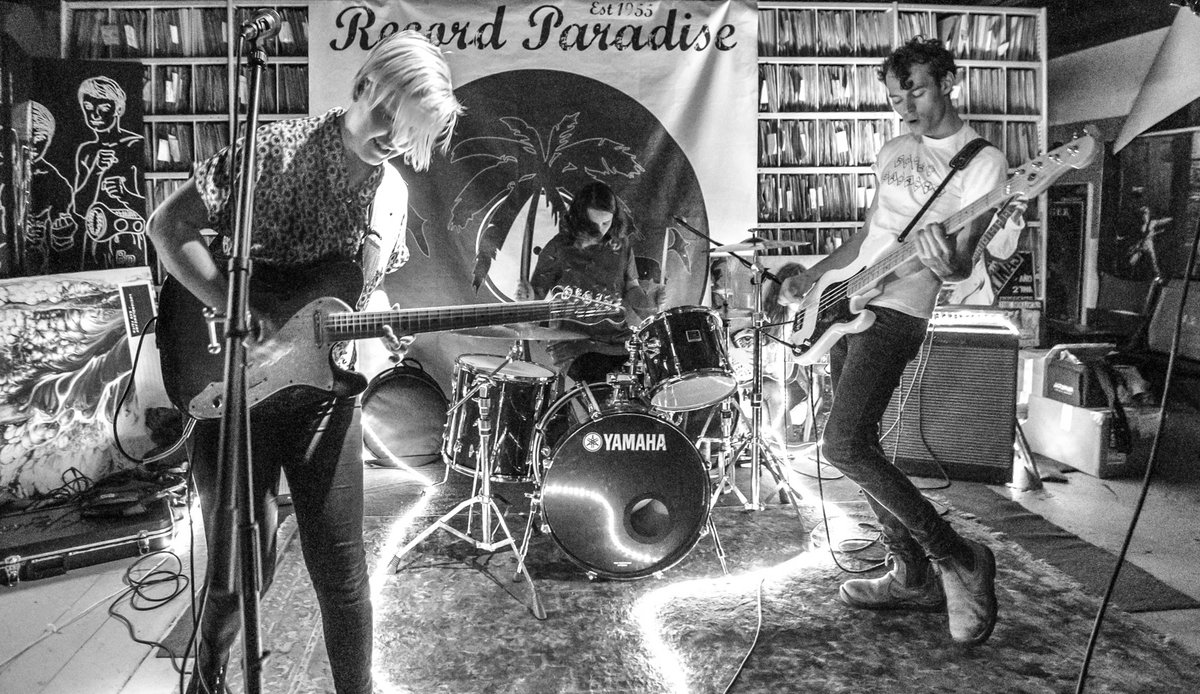 Cable Ties' Jenny McKechnie has something to say and you'd better listen. Her powerful voice brings a Bratmobile meets Wire vibe to their sound.
The debut LP from this Australian trio was full of piss and vinegar. The songs were based on great grooves the reminded me of Eddy Current Suppression Ring and the angst-ridden vocals of Jenny McKechnie flashed with hints of Sleater Kinney. A band to be reckoned with try to catch them live soon !.
Poison City Records is an independent record label, distributor and skateboard/ music store based in Melbourne, Australia.
Cable Ties are frenetic lead lines tethered to a hypnotic rhythm section. They take the 3 minute punk burner and stretch it past breaking point. Suddenly the garage rock gives way as primitive boogie, kraut and post-punk take things way out to the horizon.  Our record heads out into the world on its own today. It's now yours to do with as you will. It's a product of one years' writing, recording and mixing and 2 years of mastering, artwork, design, gigging and so much support from so many wonderful people. We are so thankful for all the people who have left their stamp on our music and our lives. Without them we – and this physical artifact – would never have been possible. It takes a community to make a record.