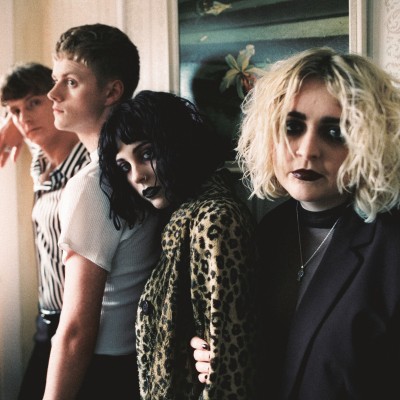 New Manchester band Pale Waves have been taking the wold by storm. Critics have been awed by their new single Television Romance'. "A shimmering, summer-tinged indie banger – one that will no doubt end up filling venues up and down the country when their next tour is announced."
Dirty Hit, the record label founded by The 1975's manager, Jamie Oborne, as a vehicle for the band he discovered as Cheshire teenagers. Now it's home to some of the UK's most exciting bands, from the established, such as Wolf Alice, to rising stars such as The Japanese House – whose 'Pools To Bathe In' EP was produced by 1975 frontman Matty Healy and drummer George Daniel – and new signing No Rome. There's a particular up-and-coming band that Healy has really taken under his wing, taking them on tour in the States, co-producing their first two singles and directing the video for the second, 'Television Romance' – and that band is Pale Waves.
They are about to launch a headline tour. Catch them at The Cellar Bar in Oxford, The Cookie at Leicester and Bristol Thekla during Feb/March 2018.