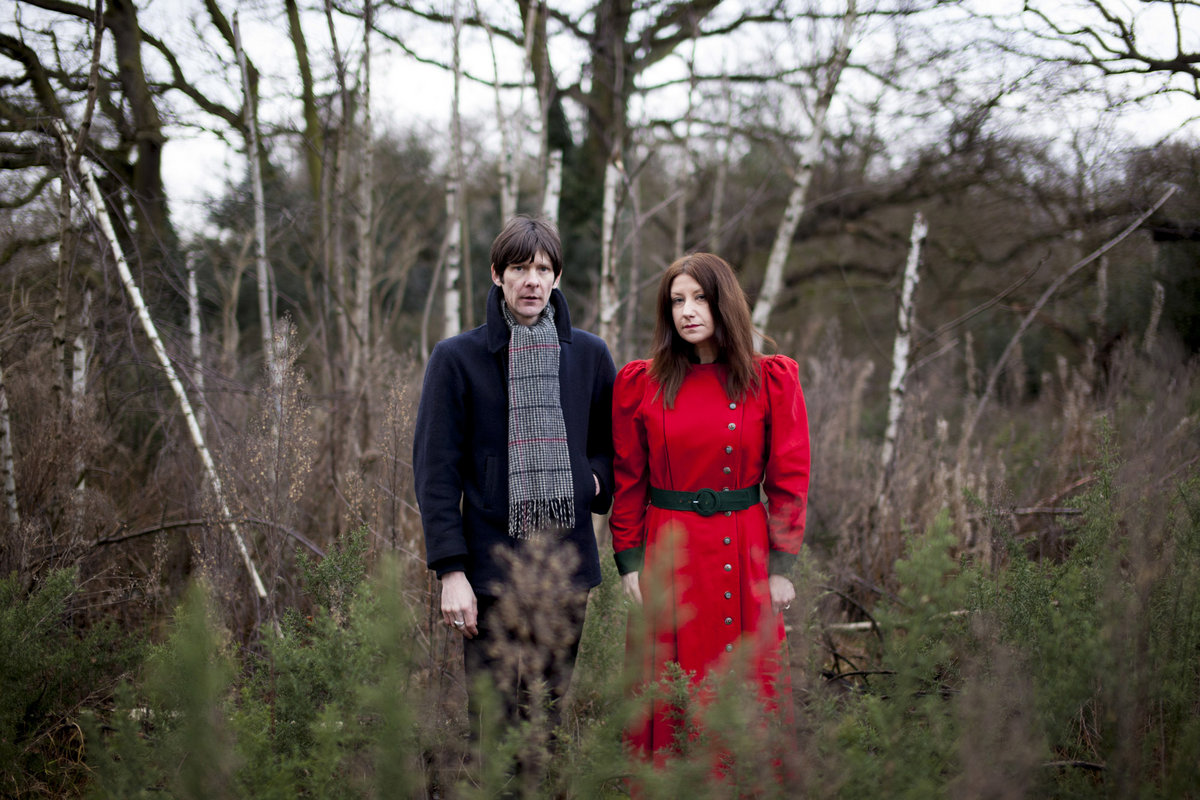 The Left Outsides are: Mark Nicholas and Alison Cotton, a husband and wife duo based in London, England whose atmospheric, hypnotic songs echo Nico's icy European folk, pastoral psychedelia and chilly English fields at dawn.  'There Is A Place' takes its inspiration from the forest, with the LP made up of new compositions as well as reworked recordings the band wrote and performed for Gus Alvarez's film, Stand & Deliver. "In a woodland clearing lies the body of a young woman. A sharp intake of breath – she is alive. What happened last night? Into the woods she searches for answers"…
This album successfully marries the bleary narcotic dream-pop ethic of Grouper and Beach House (check out the truly stunning 'One Step At A Time') with the more familiar drone-folk / pastoral excursions, most of which ('Time Makes A Fool Of Us All', 'The Creeping Fog') play out like some weird Anglo-Gothic film soundtrack, but are kept in balance by a gorgeous and inspired reading of Jack Frost's 'Civil War Lament'.
"The brooding instrumental 'Cry of the Hunter' eases the listener in on a dramatic note with mournful expressions of strings, guitar, and wordless vocalizing punctuated by piano chords, the piece resembling at times a meditative King Crimson.