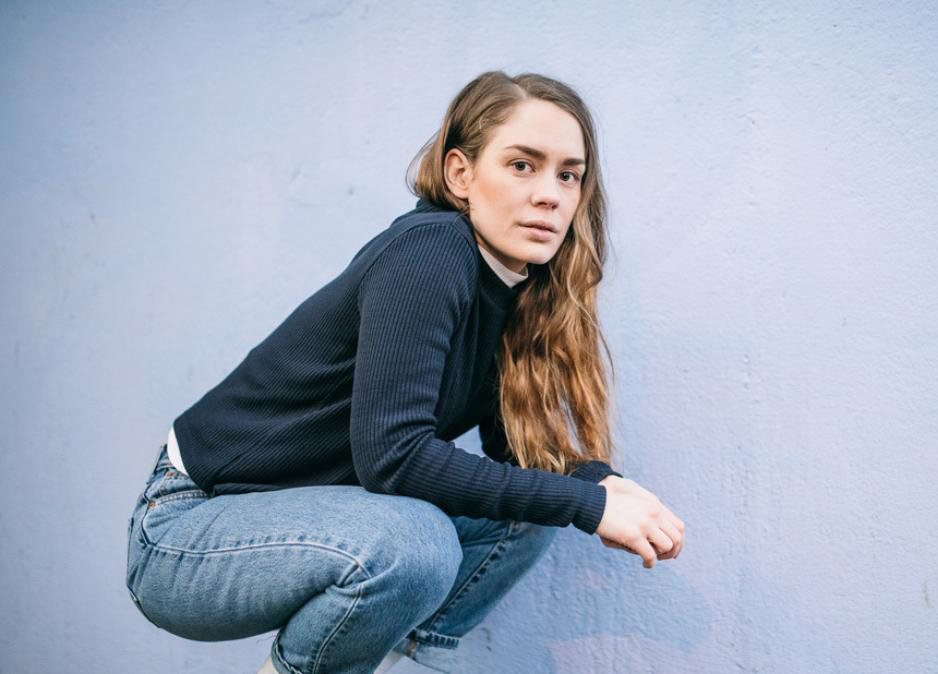 Norwegian-born Anna Lotterud met Australian Brady Daniell-Smith whilst studying in Melbourne. The two began making music and Anna Of The North was born.
Anna of the North's 'Someone' is the second single to be taken from their forthcoming debut album Lovers.  This is delicious pop production: laced with triggered drums and swooping layers of synths that echo M83's ability to sound cinematic and intricate, steeped in the best of 1980s electro pop but appreciating how to make it sound like the Future this backdrop is crafted by Brady, who's from New Zealand and grew up partly in Australia. But it's Anna's dexterous expressive tone, delicate, evocative and infectious at the same time that steals the show, this is the sound of an epiphany, bristling with the bittersweet experience of being human and alone in a world that's so confusing. Fresh eyed, bright and affecting this is a vibrant slice of pop possessed of the longing of a unrequited heart.
Of creating the video, Anna says "It's a video made in Miami but it's certainly not a stereotypical Miami video. The 'party' side to cities like Miami can feel vacuous, making them the loneliest places in the world, so it's a fitting backdrop to the story. It's set the day after a big night when you instantly regret something that happened. It's about the internal battle of the day after; trying to accept that you're human and how hard it is to forgive yourself for your own mistakes. It gets more desperate throughout as the realisation sets in."
The band have announced a full EU tour for the Autumn whilst Friday will bring the release of Tyler, the Creator's album Scum Fuck Flower Boy featuring vocals from Anna of the North on '911 / Mr Lonely' and 'Boredom'.
Taken from the debut album 'Lovers' our September 8th.