All Our Exes Live in Texas is a fantasy draft of Sydney musical talent – Elana Stone, Katie Wighton, Hannah Crofts & Georgia Mooney – all beautiful performers in their own right, here combining in four-part folk heaven. 

On mandolin, ukulele, accordion and guitar, All Our Exes Live in Texas deliver tunes that are clearly crafted with taste, care and skill in the context of a spontaneous, playful and utterly charming live show. With four songwriters and four unique voices, All Our Exes Live in Texas make music that is refreshingly different, drawing influence from traditional four-part harmony to create a brand new type of modern folk. Fair warning: You'll need your charisma sunnies or you'll walk out of the building a little bit in love.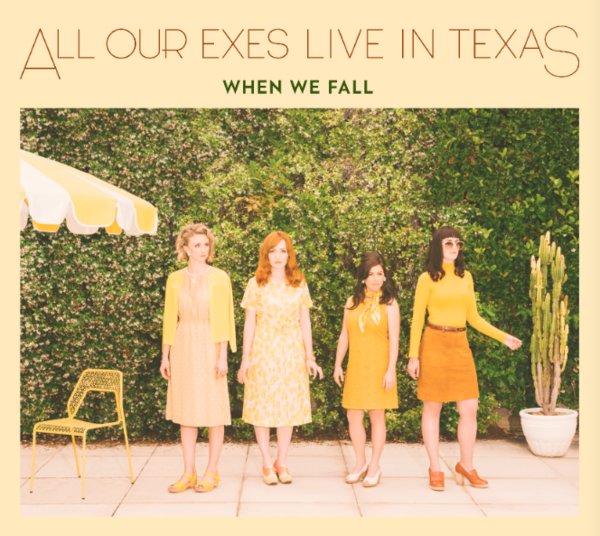 Watching All Our Exes Live In Texas transform from a one-off coming together of Sydney singer-songwriters a few years ago to the musical powerhouse they are today has been just a joy. When their debut album "When We Fall" dropped this year fans were rewarded with some fine fine songwriting, pitch perfect production and a true celebration of the four part harmony. Despite the disparate styles of each member's solo work, When We Fall is a beautiful, cohesive album that demands to be listened to over and over again.
Band Members
Elana Stone: Vocals, Accordion
Katie Wighton: Vocals, Guitar
Hannah Crofts: Vocals, Ukelele
Georgia Mooney: Vocals, Mandolin