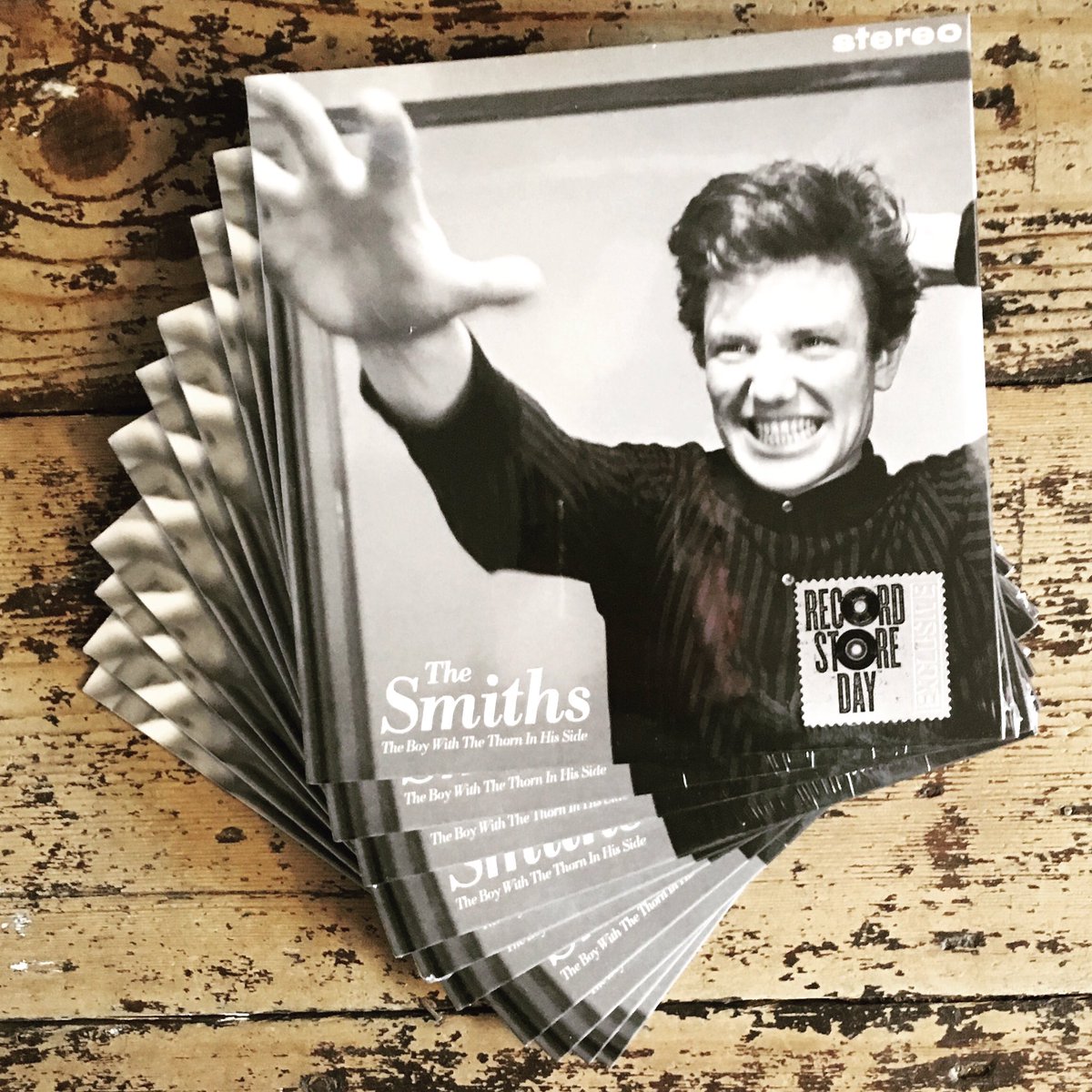 The Smiths' 2017 Record Store Day 7-inch release came with a not-so-secret message to the U.S. inscribed on the record's A-side: "Trump Will Kill America." While I can't say enough great things about this awesome stunt, it is a rather depressing reminder that this becomes truer every day.
The 7-inch itself is a mix of two previously unreleased demos for "The Boy With the Thorn In His Side" and the flipside features "Rubber Ring" recorded at Drone Studios in Chorlton where the band recorded a bunch of demos back in the 80s. Actor Albert Finney, seen in the "Angry Young Man" phase of his long career, is pictured on the cover.
The news was widely spread across social media by Record Store Day shoppers who discovered the etching on the run-out groove on the A-side
The Smiths – The Boy With The Thorn In His Side (7″ Vinyl)
Includes a previously unheard version of the single along with an early version of 'Rubber Ring', the original b-side to 'Boy With The Thorn In His Side'.