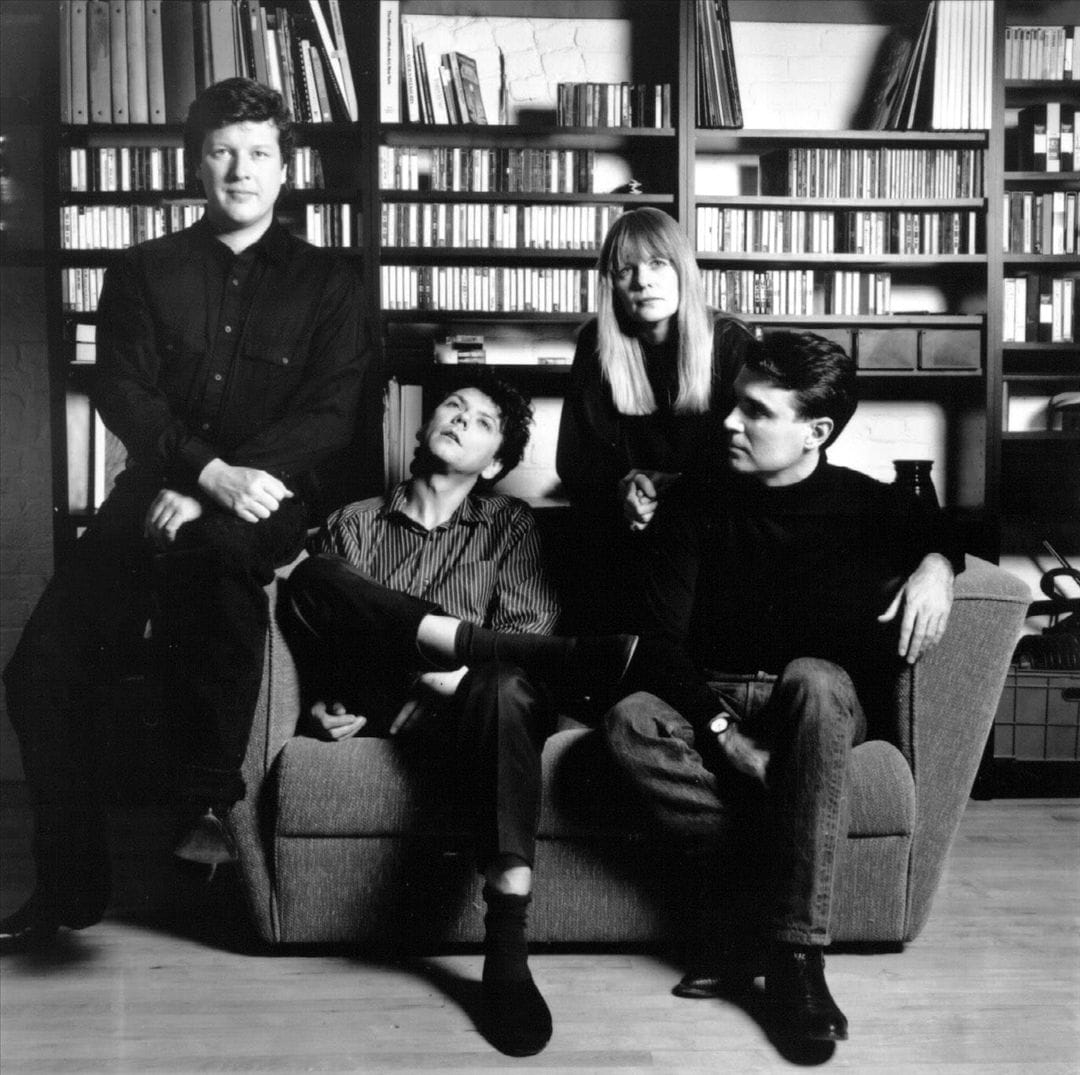 "This Must Be the Place (Naive Melody)" is a song by the band Talking Heads, released in November 1983 as the second single from their fifth album Speaking in Tongues. The lyrics were written by David Byrne, and the music was written by Byrne and the other members of the band, Chris Frantz, Tina Weymouth and Jerry Harrison.
Here are three different covers of a beloved song "different" because part of the fun is showcasing how artists that, in theory, are very different nonetheless share the same influences. three pretty slick covers of Talking Heads' "This Must Be The Place (Naive Melody)" . It's a song that David Byrne has described as a long song:
"That's a love song made up almost completely of non sequiturs, phrases that may have a strong emotional resonance but don't have any narrative qualities. It's a real honest kind of love song. I don't think I've ever done a real love song before. Mine always had a sort of reservation, or a twist. I tried to write one that wasn't corny, that didn't sound stupid or lame the way many do. I think I succeeded; I was pretty happy with that."
it was a full-blown love song. [..] With "This Must Be the Place", the band simplified their sound dramatically, condensing their sonic palette to the level of small EKG blips (having switched instruments for a lark, this was nearly all they were able to reliably deliver chops-wise) and wringing out only a few chords."
Throughout the Stop Making Sense version, Byrne and his bandmates perform by a standard lamp, while close-up images of various body parts are projected onto a screen behind them. As revealed on the commentary to the film, the body parts belong to Byrne and his girlfriend (later wife) Adelle Lutz who was also known as Bonnie. When the song reaches a bridge, the musicians step back and Byrne dances with the lamp, a reference to Fred Astaire's similar dance with a coat-rack in the film Royal Wedding. During the song, Weymouth is seen playing a rare Fender Swinger electric guitar, instead of her usual bass.
We have different studio recorded versions of the tune including a somewhat orchestral take on the tune by Kishi Bashi; a shuffling, playful version by Sure Sure; and A stirring cover of Talking Heads' "This Must Be The Place (Naïve Melody)"  a sweeping, pensive version by The Lumineers.
And, if you're looking for even more Naive Melody you can check out a few live versions of the tune by Car Seat Headrest & Naked Giants , Arcade Fire, Iron & Wine, and MGMT. Honestly, so many people have tackled this tune that this collection just scratches the surface. Enjoy!
The song was covered live by the Montreal-based band Arcade Fire, and is featured as the B-side to their single "Neighborhood #3 (Power Out)". Their version features David Byrne on guest vocals.
Iron & Wine and Ben Bridwell of Band of Horses performed the song on their covers album Sing into My Mouth. The album's title is from a lyric in the song.
And finally a nice cover from the excellent Scottish band Admiral Fallow
Released 35 years ago this month, Talking Heads' SPEAKING IN TONGUES was the group's commercial breakthrough following a trio of acclaimed albums with producer Brian Eno. The collection includes the quartet's first Top Ten hit, "Burning Down The House," the follow-up single "This Must Be the Place (Naive Melody)" is  noteworthy. Atypically for the band, "it's a real honest kind of love song," said lyricist David Byrne. "I don't think I've ever done a real love song before." The melody is purposefully simple, with group members switching from their usual instruments to play it, and that simplicity may explain its popularity in soundtracks and cover versions. Cited by Pitchfork as one of the 50 best songs of the 1980s,