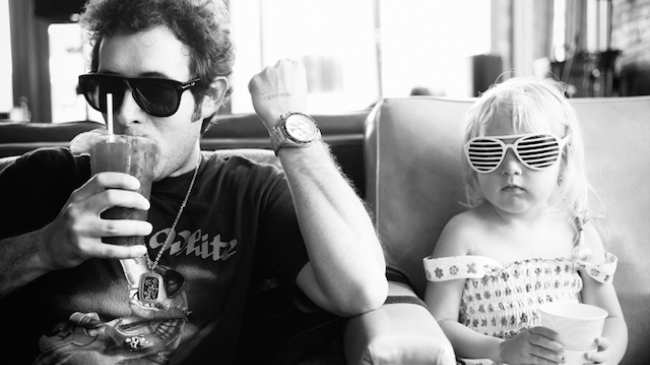 Ian St. Pé's always been a frontman at heart, and in the former Black Lips guitarist's new band (aptly named Saint Pé), he doesn't need to share the spotlight with anyone. That's not to say his bandmates are inconsequential; on the contrary, Saint Pé features an impressive collection of members of Turf War, Concord America and Zoners. But Saint Pé is called Saint Pé for a reason, and it's very much his project.
It's got that dirty south garage flavor, those whoop / yelling / singing vocals that remind you of Warren Zevon. But instead of the Black Lips's jangly garage-attack, Saint Pè is a little bit poppier… maybe even a little bit sunny? And gone are the Atlanta vibes, coming out the EP Secular Music on Ian's own record label theFixedFocus.
On Saturday at Side Bar, Saint Pé kept it loose, cracking jokes and playing songs from the band's recently released EP, Secular Music, as well as some of his work from the Black Lips ("Time") and Diamond Rugs (featuring a special appearance by his D-Rugs cohort T. Hardy Morris).