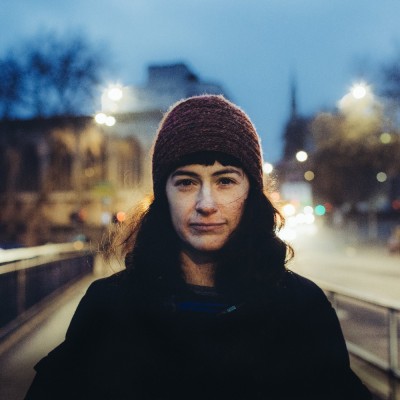 This Is The Kit, the nom de plume of Kate Stables, has been in existence since the 00s, when Kate moved to Bristol and started playing and collaborating with local musicians. It was here where her debut album Krulle Bol took shape, recorded and produced by PJ Harvey's long-standing musical collaborator John Parish. Her second album, 2010's Wriggle Out The Restless was made in France alongside members of Francois and the Atlas Mountains before final touches from TITK's extended musical family were added in Bristol, Belgium and several points in between.
"The aim is to have fun playing with people whose work I really like," says Kate in her simple and direct fashion. "The more you exchange and share with people the better things get and the more you learn." This is the Kit has opened for artists such as The National, Jose Gonzales, and Iron & Wine and was selected by Sharon Van Etten as her "Favourite New Artist" in an interview .
After their three previous offerings, "Moonshine Freeze" is the peak of an uphill path that This Is the Kit's Kate Stables has traced since her earliest recordings at the turn of the decade. Although this record features legendary producer John Parish (PJ Harvey, Perfume Genius) and The National's Aaron Dessner (who produced TITK's previous album, Bashed Out),
Stables's impressive singing and highly mulled-over songwriting ensure that her creativity remains front and center. Pensive, banjo-driven delicacies like "Bulletproof" live comfortably alongside and sturdy grooves like "Hotter Colder." With so many intricacies, even if you don't immediately find a light in the relative dusk of Stables's best album to date, consuming her songs in a near-frozen state of relaxation—perhaps even contemplation—might just do the trick. The rewards to be reaped from this listening experience are immense.