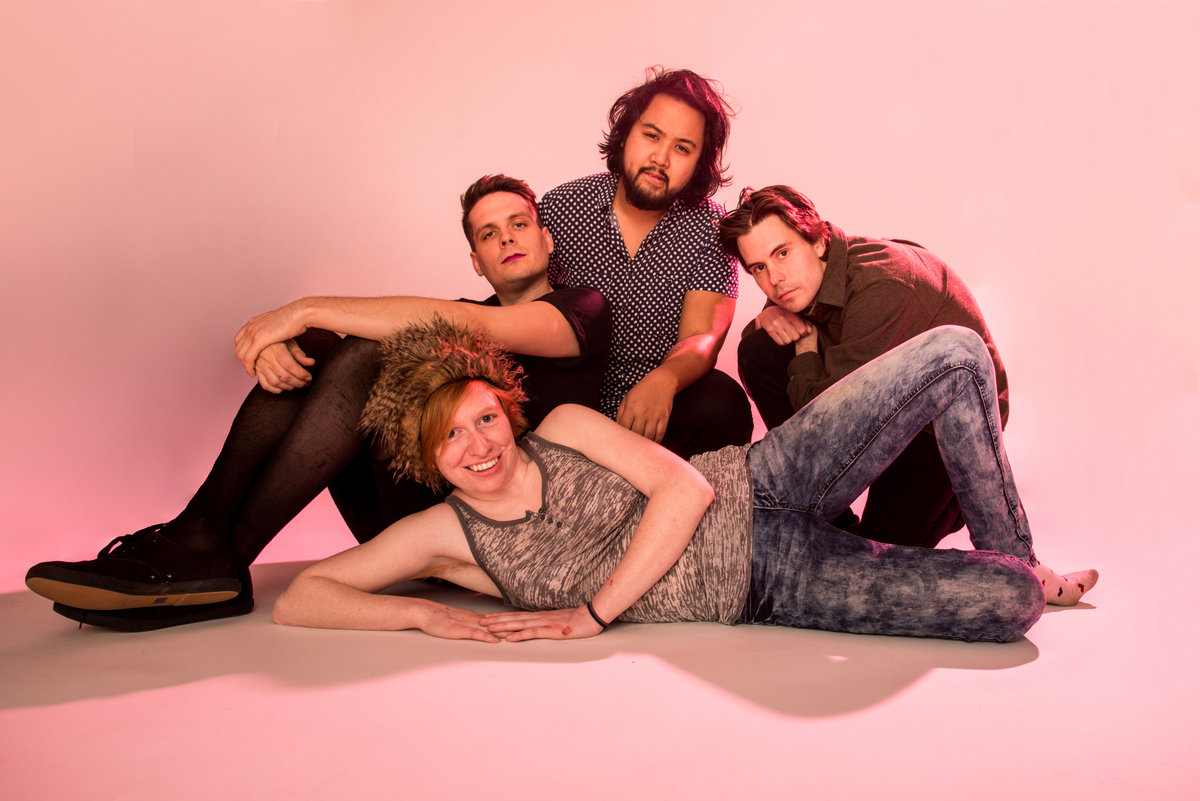 Brooklyn supergroup FITS features members of popular local bands Big Ups, Fern Mayo, and gobbinjr. They've carved their own niche in the scene, though, creating an identity out of perfect pop instincts and sheer punk aggression. Their 2017 debut, All Belief Is Paradise, offered a wide variety of complex, oftentimes conflicting emotions: anger, fear, desire, joy, and everything in between. Its 12 tracks are served in quick, easy-to-digest bites — not a single one exceeds three minutes, but each is enormous in power.
"Full of sharp turns, heavy lyrics, and bursts of righteous anger. A fierce will to survive animates these lean, scrappy songs." – Pitchfork
"A hunk of sweet power pop that's instantly delightful, but melts quickly." – Bandcamp
"Everything about All Belief is Paradise is gripping." – Post-Trash
All Belief is Paradise, named after a line in a Lisa Robertson's The Weather, honors the spirit of the early material while unveiling Fits' evolution into a fully formed band. These songs are quick, loud, and rarely content with sticking to any one style, often holding for meditative intervals before launching into full-throttle caffeinated pop. The therapeutic drive behind the songs and the genuine fun of the group's dynamic make Paradise a rewarding listen and Fits a band that can more than hold its own. Throughout the album Fits shows they're capable of being thoughtful and bratty, accessible and weird, and tackling it all with confidence, humor, and great hooks.
Band Members
Nicholas Cummins,
Brian Orante,
Emma Witmer,
Joe Galarraga,
Originally released November 17th, 2017