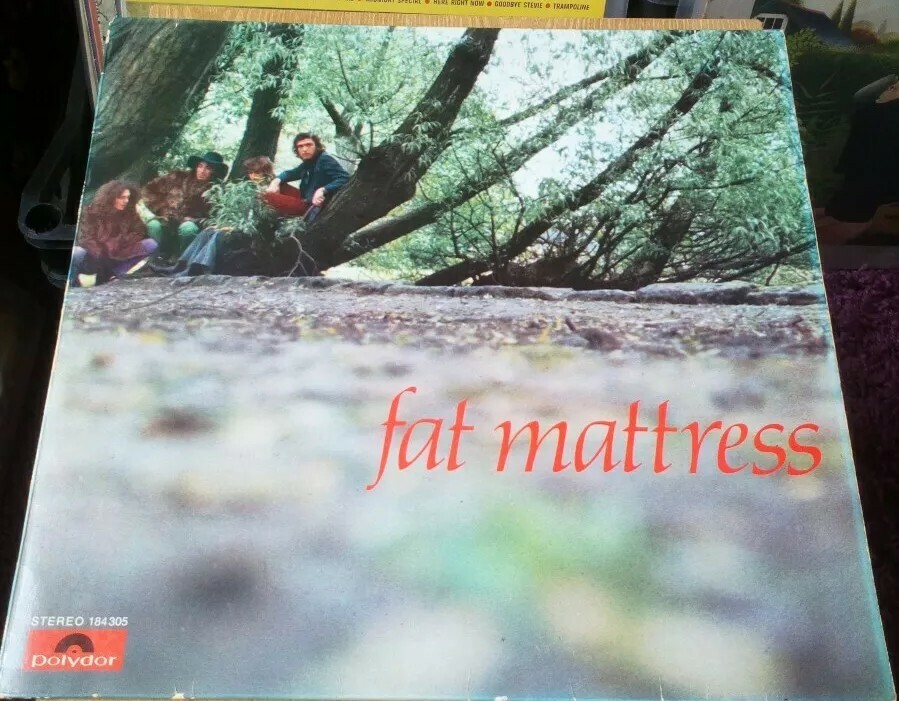 Itching to do his own thing, Jimi Hendrix Experience bassist Noel Redding formed the band Fat Mattress in late 1968. Positioning himself as singer and guitarist, Noel recruited vocalist Neil Landon, drummer Eric Dillion and multi-instrumentalist Jim Leverton into the fold.
Released in August 1969, the British band's self-titled debut album (Atco Records) fuses whimsical psychedelic pop practices with sunshine-spangled folk rock flourishes, bringing to mind select aspects of acts such as the Byrds, Traffic, the Idle Race and the Strawberry Alarm Clock. Peppered with phased vocals, the dizzy and dreamy "Magic Forest" was issued as a single and received airplay in a smattering of pockets across the globe. Cut of similar spacey seasonings, "Mr. Moonshine" tosses a brief jazzy jam into the pot as an added effect. Beat Club '68 Noel Redding's band after Jimi Hendrix Experience. Vocals by Neil Landon.
Mitch Mitchell, who completed the Jimi Hendrix Experience rhythm section with Noel Redding, and Traffic flautist Chris Wood work their mojo on the whirling psychedelic punch of "All Night Drinker," while "I Don't Mind" teems to the tone of jangly riffs, cheerful choruses and romping keyboards.
Fat Mattress performs "Naturally" on the TV show Beat Club 1969. Guitarist and vocalist Noel Redding founded this band 1968 during his time as bass player for The Jimi Hendrix Experience. After two albums the band split up in 1970.
At the time of its arrival, Fat Mattress drew mixed reviews. Those expecting the band to recreate the hard-edged intensity and improvisation of Redding had helped create in the Jimi Hendrix Experience were either surprised or disappointed by the dated psychedelic pop rock concepts casing the material. But in hindsight, Fat Mattress stands as an enjoyable effort. Steered by a certain mood, there's also enough enterprising hooks and arrangements to make the songs memorable.
After a couple of personnel revisions, the band produced a second album, the aptly titled Fat Mattress II, which retained a lot of the same ingredients heard on the first recording. The album attracted little attention, and Noel Redding's experiment with Fat Mattress ended.