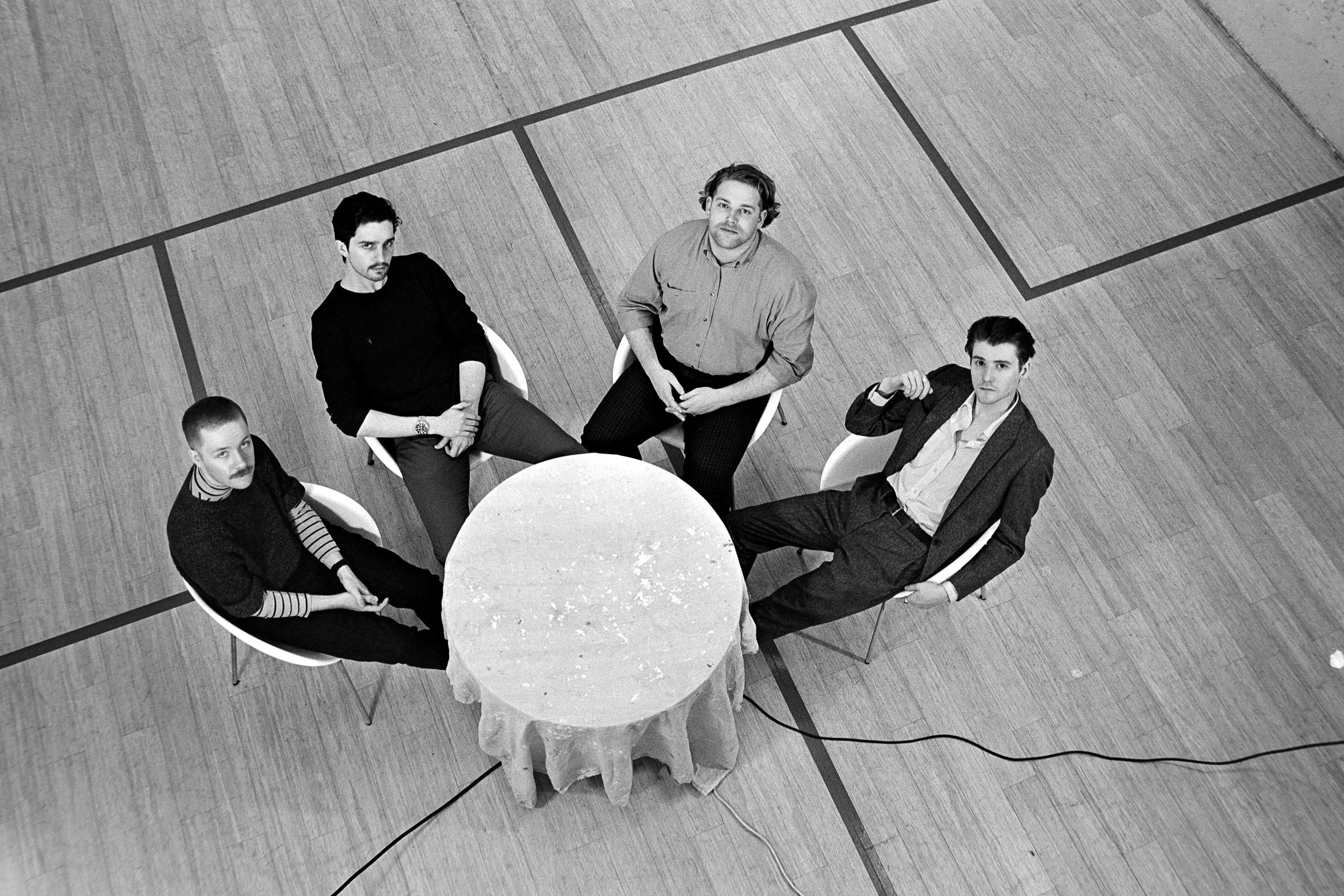 Nottingham indie rock newcomers Do Nothing have shared a new track. 'Fits' that comes with the announcement that they'll be releasing EP 'Zero Dollar Bill' on 10th April, which will also include previous single 'LeBron James'. Zero Dollar Bill EP is the debut release from Do Nothing, childhood friends vocalist Chris Bailey, guitarist Kasper Sandstrom, bassist Charles Howarth and Andrew Harrison on drums. Speaking about new single 'Fits', Bailey said: "This song came about relatively naturally. It's about that sad little feeling of drifting away from things that meant a lot to you when you were younger. I wanted to write something about my big brother, and what came out sounds somewhat sarcastic, but is actually a quite sincere love song to him and our childhoods. He's called Benji, and I don't see him enough."
The EP muses on the state of the world as well as Bailey's own personal experiences in the past several years since the formation of Do Nothing. "There's a lot of finger-pointing, yelling and confusion," he begins. "And as much of an ordeal as that sounds I think it's quite fun. The point is that confusion is important! It's basically the currency that I deal in."
'Fits' is the ideal counterpart to 'LeBron James', a window into the band's incendiary live show, providing more acerbic lyricism in the lineage of LCD Soundsystem and an air of Talking Heads' intoxicating pop – it marks another watershed moment for the band following a remarkable rise last year. Do Nothing have also shared the video for rousing track "Contraband", taken from their excellent five track debut EP  out now on their own imprint Exact Truth.
Their mix of skewed art-pop, full on acerbic rage and mordant black humour are all well to the fore in the video!. Of the new song, frontman Chris Bailey explains: "This song came about relatively naturally. It's about that sad little feeling of drifting away from things that meant a lot to you when you were younger. I wanted to write something about my big brother, and what came out sounds somewhat sarcastic, but is actually a quite sincere love song to him and our childhoods.
Zero Dollar Bill is their debut EP by Nottingham's Do Nothing.
Released April 10th, 2020