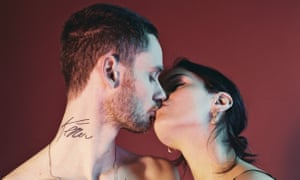 I&I is the opening to the work we spent the past 18 months developing. The visual was directed by Ebony Hoorn & Florian Joahn.
I&I speaks of impulse & limitation, the thoughts that pass thru the morning air, the embers of a dreams left unspoken then forgotten. The visual finds  portraying the taunts of duality, invocation of the rising sun to find the courage to act. What a strange old musical journey Ellery Roberts has had. The centre point of a million blogs about his old band Wu Lyf a few years back, he went from being someone with a few great songs to The Next Big Thing within the proverbial five minutes.
Wu Lyf split messily in 2012, with a statement from Roberts claiming, "The sincerity of [debut album Go Tell Fire to the Mountain] was lost in the bull shit of maintaining face in the world we live". As parting words go, even that felt like a brilliantly orchestrated manoeuvre that only added to the cult appeal the band had fostered
Within a year he'd put out new solo track, 'Kerou's Lament', but the music was literally all we got. No interviews, no record deals, not even much in the way of social media. And then he disappeared again. Various rumours about Ellery over the past few years – of rehearsals with members of the best of Manchester's music scene, of obsessions with dubstep, of a return to university, and moves to Japan and Amsterdam.
Today the story becomes a little clearer. Ellery and his partner Ebony Hoorn played their first live dates as LUH (aka Lost Under Heaven), as well as their signing to Mute Records and a slow-building, piano-led track called 'I&I' which was produced by the Haxan Cloak and recorded on the island of Osea last May. It's dynamic and euphoric, with Hoorn and Roberts' distinctive vocals intertwined throughout.