I've always admired Cheap Trick. First of all, they didn't look like any other band. They had two bonafide looking rock stars in lead singer Robin Zander and bassist Tom Peterson. Their great guitar player Rick Nielsen looked like a Leo Gorcey from the old Bowery Boys films and the drummer Bun E Carlos looked like an old uncle you would have somewhere.
They were a hard-working band from Rockford Illinois in the mid-70s. None of their first three albums made it in the top 40 but they did have a single to chart…a single off their third album "Heaven Tonight" was the first to chart in America…"Surrender" (Studio Version) peaked at #61 in 1978. They were not getting any traction in America but in Japan, they were getting huge.
They toured Japan in 1978 with a Beatlemania atmosphere and played at Budakon and recorded a live album there. "Cheap Trick at Budakon" is what finally broke them in America in 1979.
They never had that milestone studio album that really marked their career like some bands but they made enough good music to be remembered. They were inducted into the Rock and Roll Hall of Fame in 2016.
Cheap Trick have never stopped. Since 1974, those familiar faces — drummer Bun E. Carlos, guitarist Rick Nielsen, bassist Tom Petersson and singer Robin Zander — have become part of rock 'n' roll's fabric and a pop-culture staple.
Cheap Trick is an American rock 'n' roll institution.
Formed in Rockford, Illinois in 1973, they were grouped with the era's reigning arena-rock kingpins by the time they went multi-platinum with the landmark live album, Cheap Trick At Budokan, in 1979. But the band always had an acerbic, sneakily subversive edge lurking beneath their larger-than-life, cartoonish persona. They might have shared a producer with Aerosmith in the '70s, but Cheap Trick felt closer to punk. Dig deep into their catalogue and you'll find songs about serial killers, suicide, middle-aged pedophiles, pot-smoking parents, and other darkly comic snapshots from the underbelly of Middle America.
The band's main songwriter is guitarist Rick Nielsen, whose dweeby stage clothes and knowingly ridiculous performance gimmicks — the multi-neck guitars, the dozens upon dozens of tossed-off picks are complemented by a deeply sarcastic sense of humour and an unmatched ability to chronicle suburban kinkiness. His songs are a big reason why Cheap Trick remains a common touchstone for a wide range of artists who would never otherwise commingle.  Unlike so many other bands that have broken up, reunited, cashed in, traded up, fell apart and reunited again, Cheap Trick have just always been there — whether they sell millions of albums or struggle to dent the charts, and delivering great live shows all the while. Few, if any, other bands have that kind of track record, and its most dedicated fans have stuck by the group though its massive arena gigs and even the small club shows.
Cheap Trick's recorded legacy is full of genius-level highs and somewhat embarrassing lows. Thankfully, the ups outweigh the downs for Rockford, Ill.'s most famous export. From that first album in 1977, right up through 2009's The Latest, the band has continued to deliver high-energy rock 'n' roll songs stocked full of melody, anger, sweetness, absurdity, cleverness and, most of all, great hooks.
As we look through the highlights of their recorded works, Cheap Trick's the albums uncover a long and fruitful legacy. sticking to just their studio albums for the moment discounting their best selling album, 1979's "Live At Budokhan". So many gems from their vast catalogue.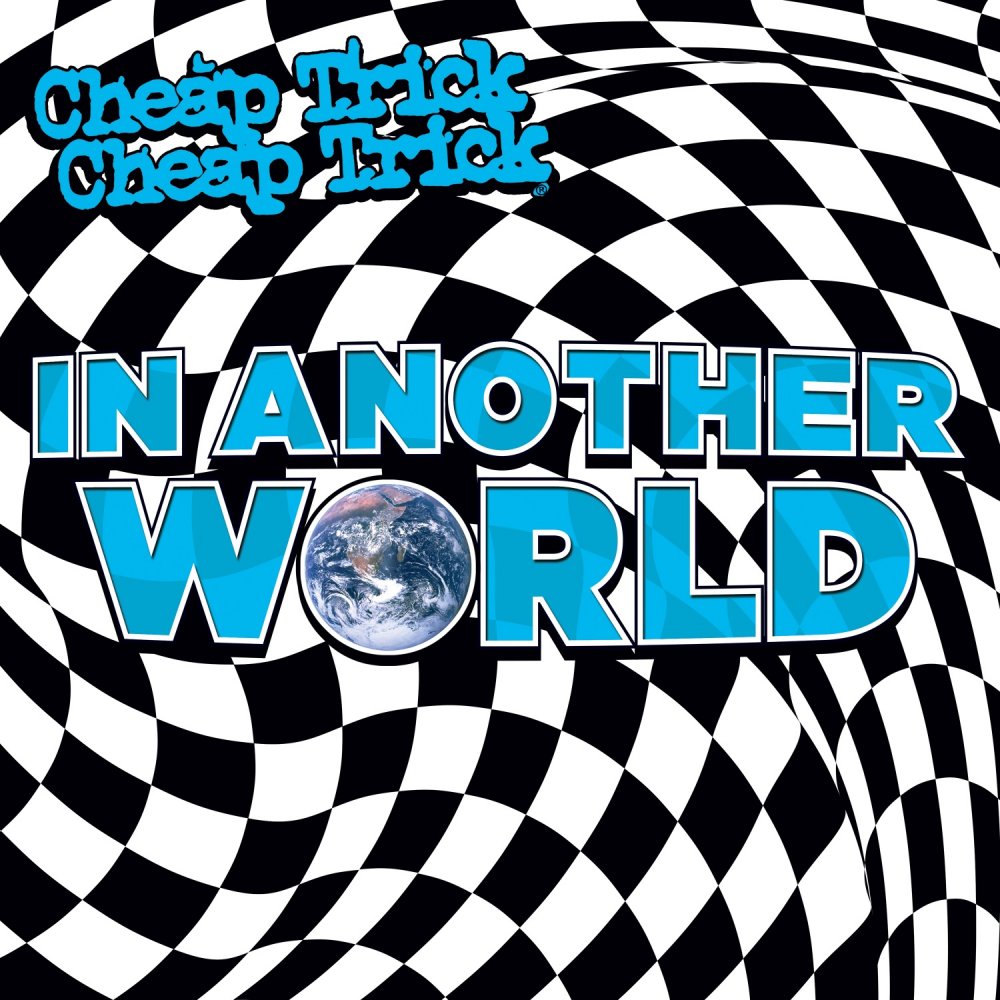 In Another World (2021)
Rick Neilsen says The more I hear it, the more I like it. When you're doing it, I don't compare it to this or that unless it's a direct steal from somebody or a direct steal from ourselves. We started it on Big Machine, and then as we were doing it, BMG Records wanted it. What's this, record companies clamouring over us? We've been around so long, we're never going to be the next new thing. We don't know how to dance. We'd lose on American Idol or any of those shows. We'd never make it. But, they get what we do. There was no interference.
I like the rock stuff. "Summer Looks Good On You," that's a fun one. I like "Boys & Girls & Rock 'n' Roll." They're all kind of different.
I think we're respected because we never gave up. We made every mistake there is — we've had success, we've had failure, but we keep going. To me, that's success, the fact that we've done 6,000 shows and played seven nights a week, for no money, in awful places. But we always believe in ourselves. In Another World is out via BMG Records on April 9th.
Cheap Trick At Budokan (1979)
Rick Nielsen: We were starting to get some popularity because of playing with Queen and Kiss, the tours in '77. When we played with Queen, we opened up two of the shows in Milwaukee and Madison. I think Thin Lizzy was supposed to open for them, but I'm glad they didn't because we got the chance to open for them. The Japanese press were there for Queen, because they were huge there. But the Japanese press liked us, too. After the show, they asked me to write an article, what's it like to tour with Queen. I'm so full of crap, I'll write anything. What do I know? We used to make fun of every band, and Queen was one of them. But we didn't on those two nights.
After I wrote the article, it came out in Japan and we started getting fan mail. And there were caricatures of ourselves in the Japanese magazines. We were kind of easy to draw funny. And then we had a number one hit with "Clock Strikes Ten." And it's like, only in Japan! Holy cow, what a great place. And then we started getting more and more fan mail. We hadn't even been there. But I thought they were the smartest country on Earth.
So, in '78, around the "Heaven Tonight" record, we went there, and it was like Beatlemania for us. They loved Cheap Trick! We flew coach from Chicago, and here were 5,000 kids when we landed. I thought, "Who in the heck's on this plane?" We were in the back of the plane, a little late getting off. They were standing on top of the terminal screaming, and it's like, "Wow, gee, careful there." After we go through customs, the security people put us in these taxi cabs, and all these taxi cabs chased us from the airport all the way to where our hotel was. People were screaming, hanging out the windows. It was like, "Wow, this is cool."
At that time, it was Tom and myself in one room, and Bun E. and Rob in the other room. We were sharing rooms then, but it was better than the U.S. because we'd probably be sharing a room for four people instead of two and two.
Every show we had was sold out. We didn't know what the Budokan was. The Budokan made us famous, but we made the Budokan famous. I think Robin said, "Here's a song from our new album," and it was.
'The Doctor' (1986)
'The Doctor' is the sound of a rock 'n' roll band completely lost in the maze of mid-'80s production (courtesy of Tony Platt). Synth-driven rhythms, castrated guitars and dated gimmickry make this the band's nadir. It's not even so much that the songs are terrible, but it still sounds more like a bad Cars record than Cheap Trick. After a few poor-selling albums, the band was under pressure to deliver a hit, but despite efforts, it backfired.