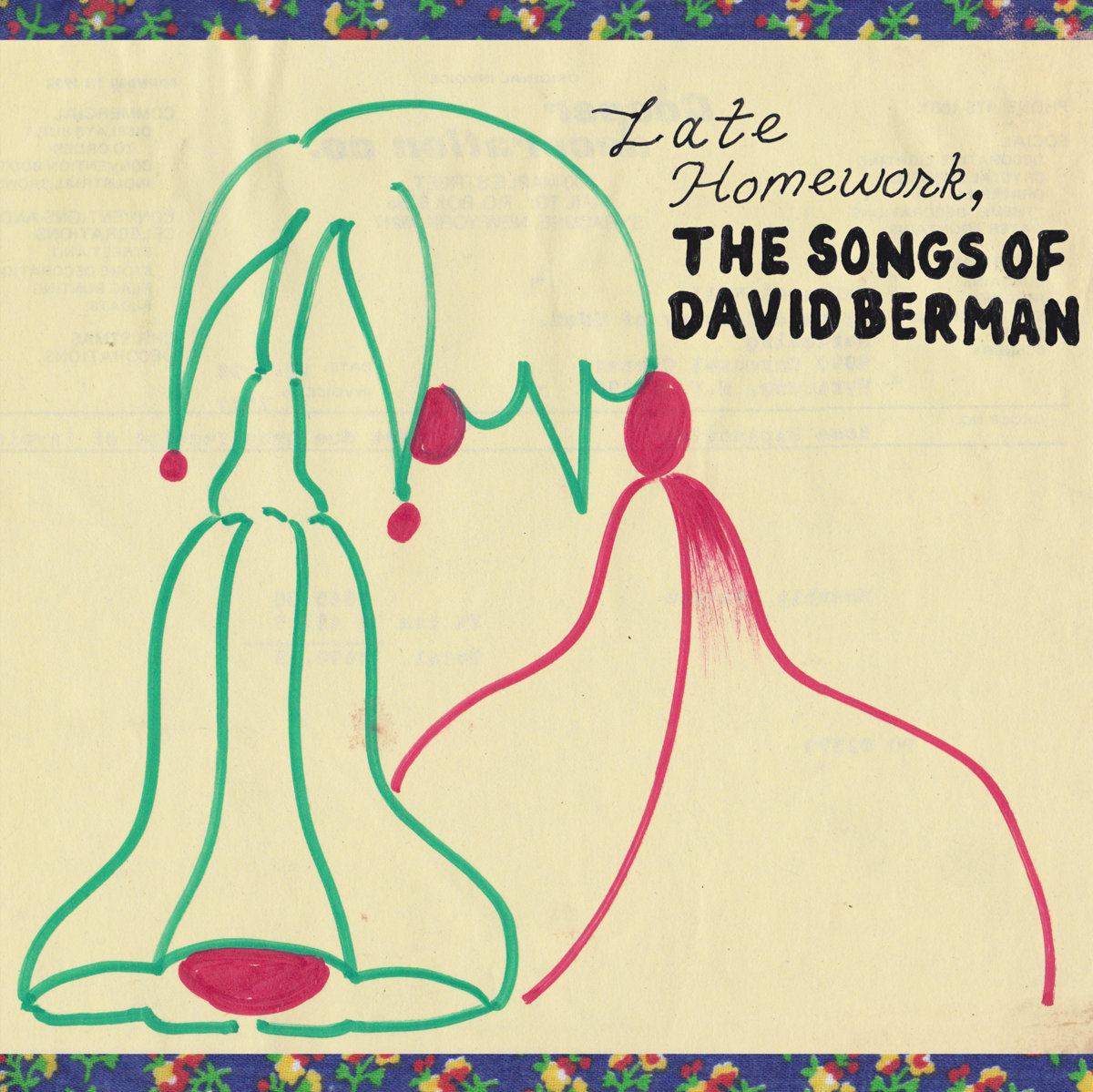 There is an idea that poetry is not the poem itself, but rather the small tidbit here and there that you are able to find, make meaningful connections with. and carry with you in your heart. This is certainly true of what it's like exploring the absurd yet strangely dignified world of David Berman. In every piece of his writing at any point you might stumble upon the most stunning view of the miraculous beauty of decaying American life. Every line had the same opportunity to blow your mind with it's brutal and transformative honesty, achingly encompassing a landscape of tragedy-turned-comedy and vice-versa.
All proceeds from this tribute compilation will be going towards Shatterproof, an American charity dedicated to helping those struggling with substance abuse disorders find effective, science based treatment. Shatterproof has done a great deal of campaigning for legislation and policy changes to be put in place to extend funding, research, and education of substance abuse disorders. One of the many great achievements they've been able to reach is having 16 healthcare providers commit to their evidence-based standards of care, helping ensure that those living with substance abuse disorders are able to find the care they need.
The roster of artists plays like a who's who of contemporary bedroom pop, Florry and Fog Lake and Cormier joined by twenty four other artists who each provide their own unique and respectful take on one of Berman's songs. There are too many to describe in detail, but rest assured that filler is nowhere to be found. Chad Maheny dials back the usual manic intensity of his Emperor X project with a version of Bright Flight's 'Horseleg Swastikas', while Molly Drag provides a suitably melancholic take on 'Suffering Jukebox', a lament of a lonely artist playing to themselves in the corner of an otherwise happy room.
Greta Kline (of Frankie Cosmos fame) covers 'Death Of An Heir Of Sorrows' under the moniker Franz Charcoal, transforming The Silver Jews original into their characteristically simple and subtly emotive bedroom pop. Pickle Darling's contribution is even more of a departure, turning 'Nights That Won't Happen' into a stripped-back contemporary pop song. There are some louder moments too, notably as Joyer play 'Night Society' and The Funs share a wonderfully scrappy and lo-fi take on 'Trains Across the Sea'. Final track 'We Could Be Looking For the Same Thing' by Hothead and the Baby also has a nice depth of sound, fittingly capturing Berman's countrified indie rock.
This compilation was put together in tribute to the endless, personalized legacies that David Berman left with his listeners and readers. The very night news of Berman's passing came out, Sheridan Frances "Francie" Medosch (of the Philadelphia/New York based project Florry) and Aaron Powell (the 'Fog Lake Guy') found each other with the same insistence that they had to do whatever they could to help commemorate his incredible life. With help from Michael Cormier's (Hour, Friendship) Philadelphia based record label, Dear Life Records, Filip Zemčík (founder of the Slovakian cassette label Z Tapes), and a multitude of musicians who took inspiration from Berman, this delightful compilation came together effortlessly.
You can get 
Late Homework – The Songs of David Berman
 from the
Dear Life Records
Bandcamp page
. And if you haven't listened to 
Purple Mountains
 yet, now seems like a good time.
Released October 18th, 2019