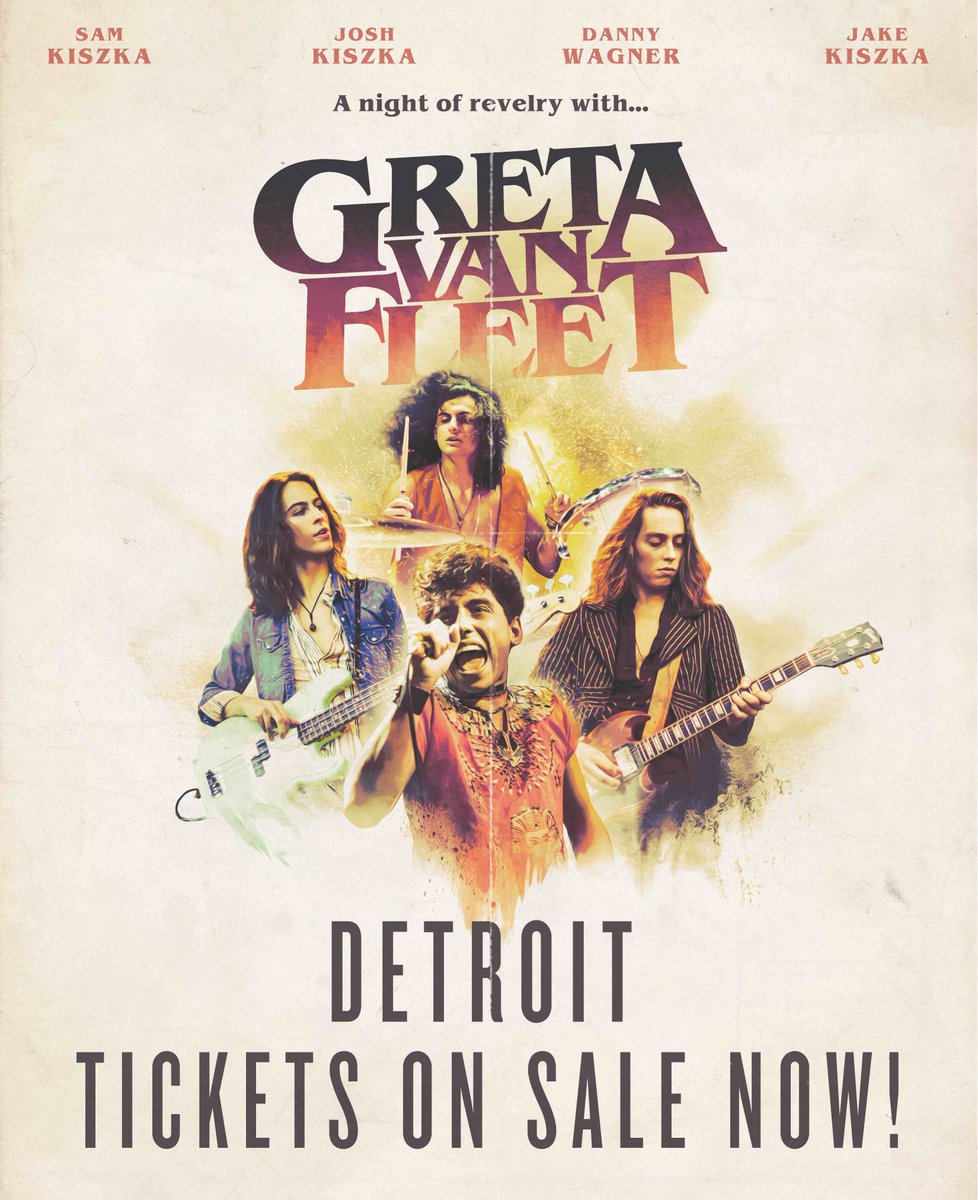 Greta Van Fleet is an American rock band formed in 2012. The band members are Josh Kiszka, Jake Kiszka, Sam Kiszka, and Danny Wagner. They were signed to Lava Records in March 2017 and in April the band released their debut studio Black Smoke Rising EP. The debut single, "Highway Tune", topped the American harts last year.
A second EP From the Fires, containing the four songs from Black Smoke Rising and four new songs, was released on November 10th, 2017, alongside a second single, "Safari Song". The band's heavy rock sound is strongly influenced by the work of Led Zeppelin, with lead vocalist Josh Kiszka having a voice that has been compared to Robert Plant's .
Their debut EP titled Black Smoke Rising was released April 2017. It's is planned to be the first of three EP's that will make an album when all released. They started touring in May 2017 to promote the EP with the UK band The Struts.  In addition to the four tracks from Black Smoke Rising,  A new double EP From the Fires features the new recordings "Edge of Darkness" and "Talk on the Street", as well as covers of Sam Cooke's "A Change Is Gonna Come" and Fairport Convention's "Meet on the Ledge". The four new tracks were recorded in September 2017 at Rust Belt Studios in Detroit .  The second single, "Safari Song", was also released.
The Band
Josh Kiszka – lead vocals (2012–present)
Jake Kiszka – lead guitar (2012–present)
Sam Kiszka – bass guitar, keyboards (2012–present)
Danny Wagner – drums (2013–present)[23]