In late 2016, former Girls frontman Christopher Owens announced he'd started a new band called Curls with Cody Rhodes and Luke Baće. the trio has shared their debut EP, Vante. It sounds like he's having fun, or at least trying to. For someone who was raised in a cult, recently found himself homeless, and has written dozens of songs that hint at drug addictions and a tortured inner life, that feels like enough.
The four-track effort was recorded in both Santo Recording and Outland Studio in the Bay Area, where the group is based. Shane Stoneback is credited with assisting Curls on production, engineering, and mixing. Prior to forming Curls, Owens released three solo albums: Lysandre in 2013, 2014's A New Testament, and Chrissybaby Forever in 2015. Before Owens announced his departure in 2012, Girls released two near-perfect albums and one gorgeous EP, including 2015's excellent album Father, Son, Holy Ghost. 
Curls' lo-fi sound ranges from the reverb-laden "Emotion" and Beatles-inspired "Gentle and Kind" to the melodic, instrumental rock of the remaining two tracks.
Vante EP Tracklist:
01. Dynamite
02. Emotion
03. Golden Gate
04. Gentle and Kind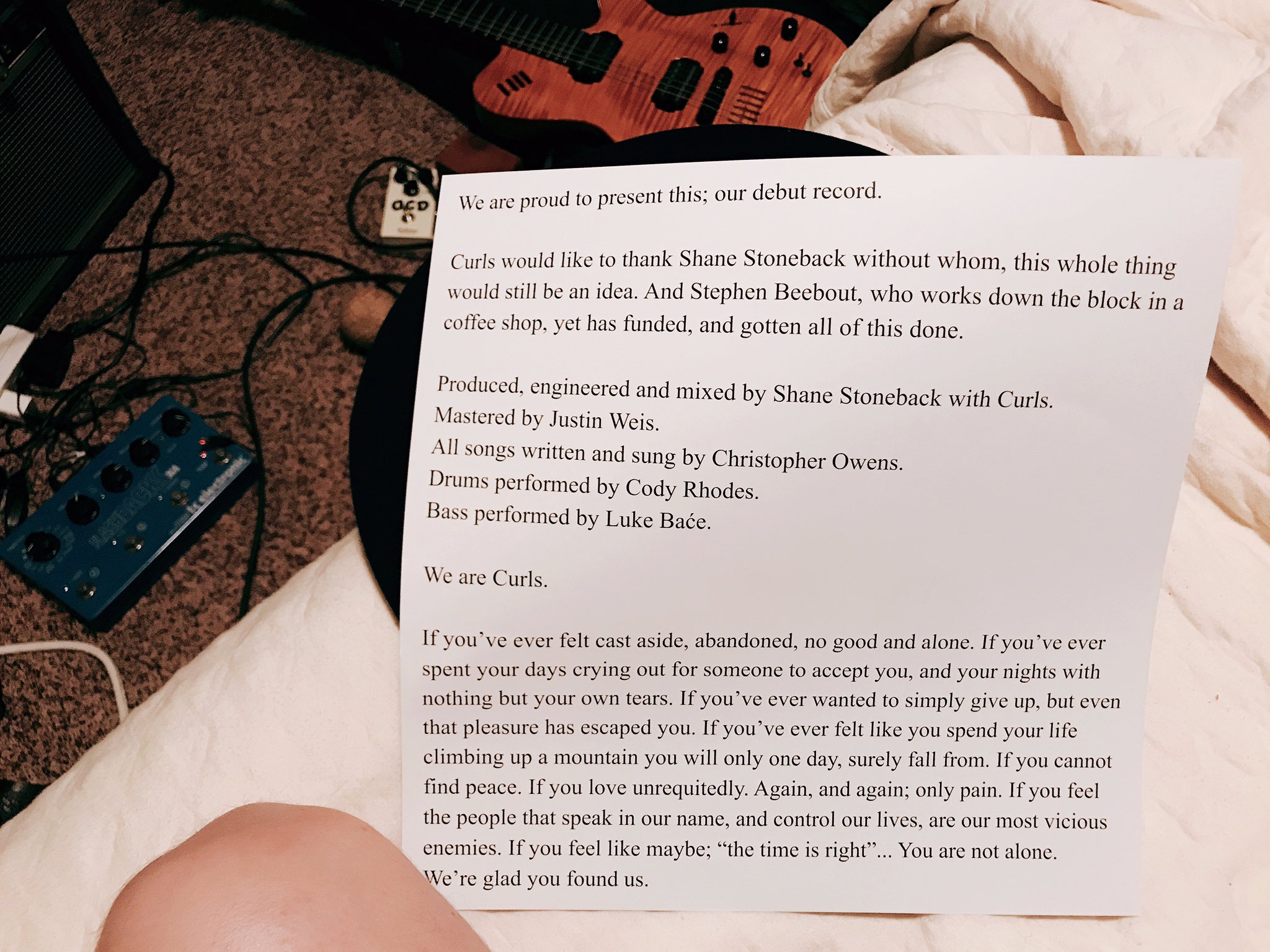 Curls have lined up a batch of California-only tour dates