On May 12th All for One was released and The Stone Roses provided a shock return to music. It was back in 1994 they released Second Coming: an album that was not up to the lofty and peerless standards of their eponymous debut. A lot has happened in the ensuing twenty-two years but it seems like the Manchester band are ready to release a third album. They are touring next year and Beautiful Thing is the second single from the band's 2016's output. Different in tone to All for One but hitting just as hard: another authoritative and joyous song from the Mancunian legends. Who knows what 2017 will hold for the band – an album or more singles – but it is great having them back – it has been far too long.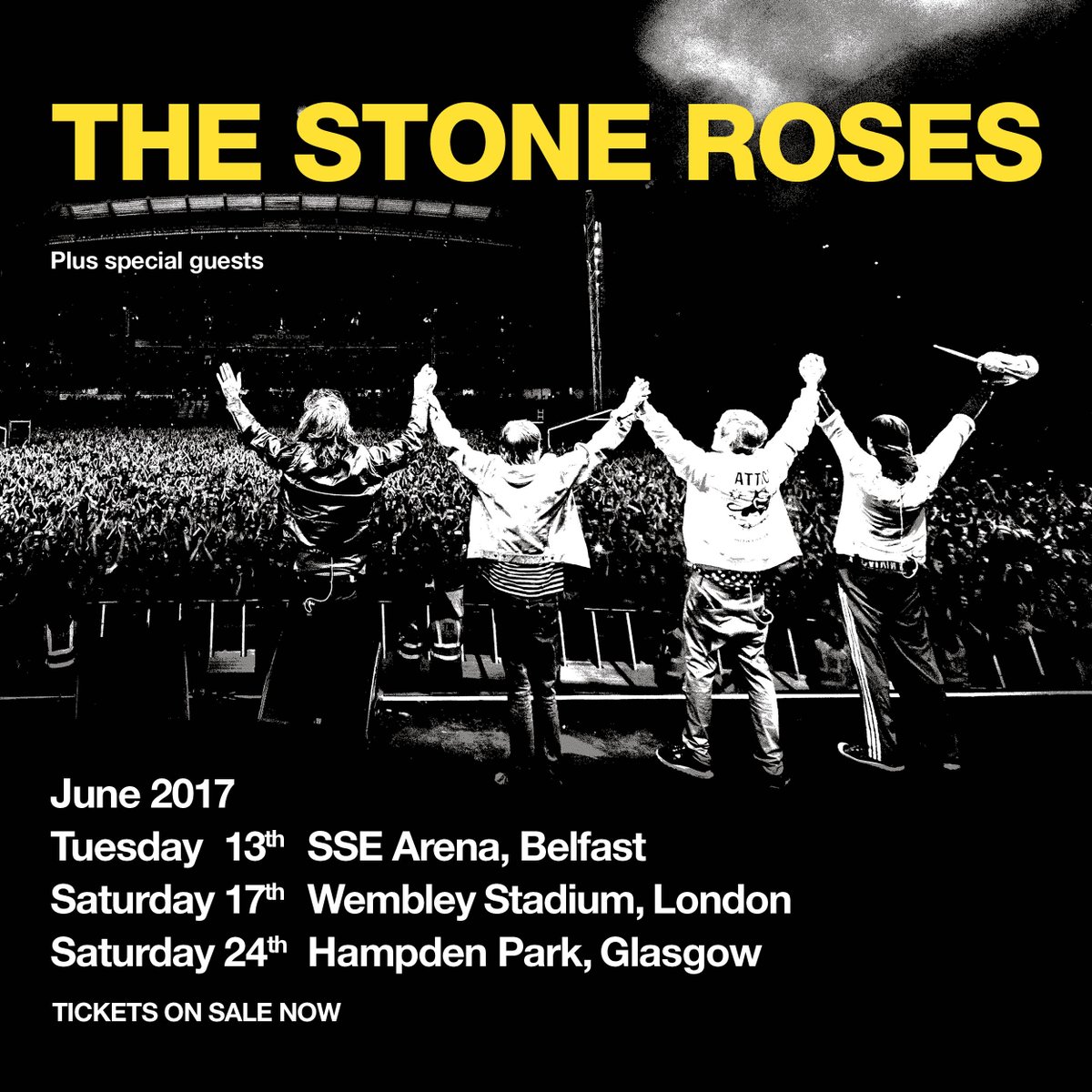 The Stone Roses have announced UK dates for 2017. The Manc Band will play three gigs at Belfast's SSE Arena, London's Wembley Stadium and Glasgow's Hampden Park on the 13th, 17th and 24th June respectively.
This summer saw Ian Brown, Reni, Mani and John Squires return with their first new material in over 21 years with their "All For One" anthem and their epic, 7-minute-long "Beautiful Thing" single release.
The Manchester band also announced four huge homecoming dates at Manchester City's Etihad Stadium, playing to over 240,000 fans and a star-studded crowd . The new Wembley date will mark four years since the band have played in the capital city, last playing North London's Finsbury Park in 2013.