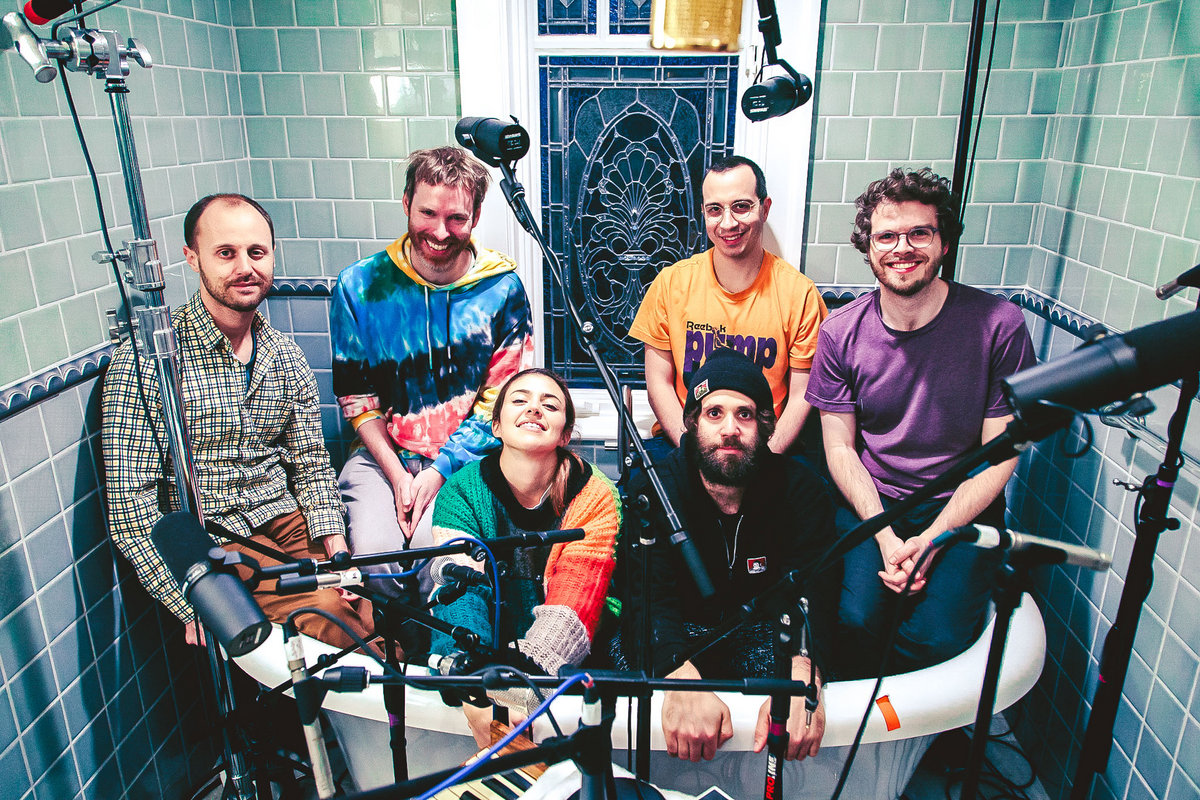 Kristin Slipp, also a member of Dirty Projectors, is the voice of Brooklyn– and Philadelphia-based collective Cuddle Magic, who recorded their new album Bath in a bathroom. You can preview its twinkling, understanding "Working On Me" here.
Big news: we have a new song out today, "What If I," and we'll have a new album out soon. It's called 'Bath' and it's coming out on July 3rd on Northern Spy.
Please take a moment right now to pre-save the album, follow us on your chosen streaming platform, and listen to "What If I" (the link below should let you do all three of those things). It's the first song we all wrote together and we've been wanting to release a recording of it for a long time. We love how it turned out and hope you do, too!
Band Members
Benjamin Lazar Davis, Alec Spiegelman, Kristin Slipp, Christopher McDonald, Cole Kamen-Green, David Flaherty
The album is released on July 3rd by Northern Spy Records, and you can pre-order the digital version of it by visiting the band's Bandcamp page now.