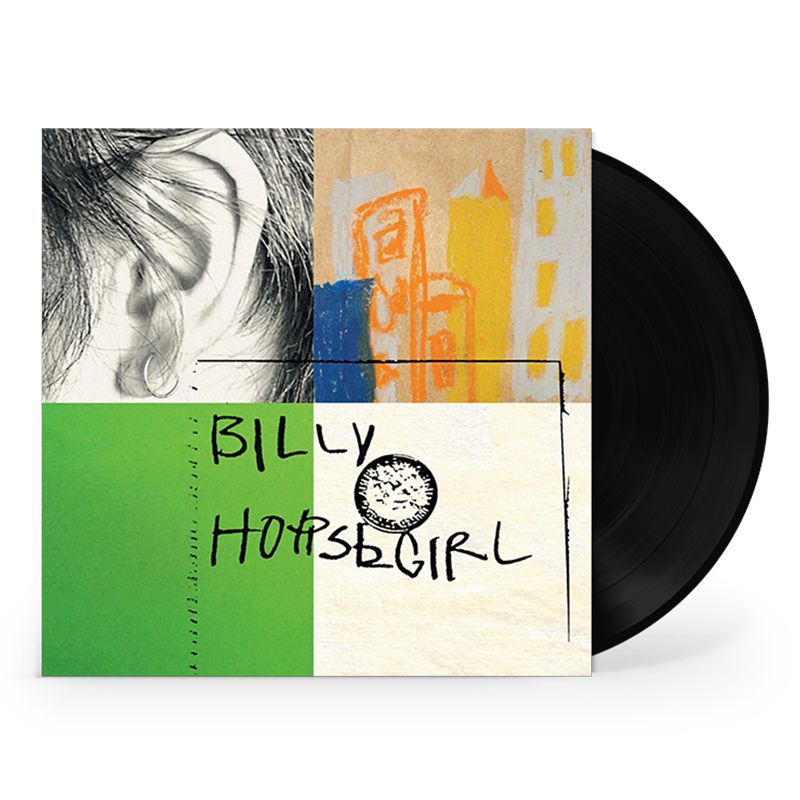 Armed with three singles, Chicago trio gears up for their first release for Matador Records. The 7'' release of "Billy/History Lesson Part 2" showcases their penchant for scuzzy guitar hooks and rich vocal harmonies. It's the kind of nineties retro we can't get enough of these days.
Matador signees. Chicago natives. Teenagers. Nu-gaze trio Horsegirl are preparing for a big 2022. Norah Cheng, Penelope Lowenstein, and Gigi Reece are as cool as any Gen-Z has ever—or will ever—be, and they're making the kind of rock music that people who don't pay enough attention say is dead.
Is this what it felt like when Sonic Youth first entered the scene? With exceedingly lo-fi releases like 'Billy' and the eerie 'Ballroom Dance Scene', Horsegirl prove that your favourites of old are not the end of the line. This is a band following the pedigree of acts like The Breeders and Slint, and they're making their SXSW debut in 2022, so watch out for a lot more hype on the near horizon.
Horsegirl's first release for Matador Records, "Billy" b/w "History Lesson Part Two" (Minutemen). Having only formed in 2019, and with merely three singles released so far, Chicago trio Horsegirl have quickly captured the ears and attention of fans and critics worldwide, garnering early critical acclaim from notable institutions such as Pitchfork, NPR, Stereogum, Sirius XMU, NME and BBC Music. On new single "Billy", Horsegirl push their singular brand of innovative guitar music a step further, expanding their already enveloping wall of sound with three-part harmonies, swelling, overdriven guitars and unexpected tempo changes. Produced by the band and legendary producer John Agnello (Dinosaur Jr., Sonic Youth, Kurt Vile), the electrifying new track not only marks a significant evolution for the young group, but further solidifies Horsegirl as the exciting new bastions of alternative music.
Scuzzed-out lo-fi rock with an emotional core and an experimental edge
From: Illinois, USA, On the surface, it appears Horsegirl are merely making winsome lo-fi Indie rock, but when you take a long, hard stare into the fuzz, you'll find a band of plunging emotional depths, the kind of hypnotic, entrancing song writing which comes around very rarely. Add to that the occasional foray into lush shoegaze wig-outs and you've got a band ripe to be adored.