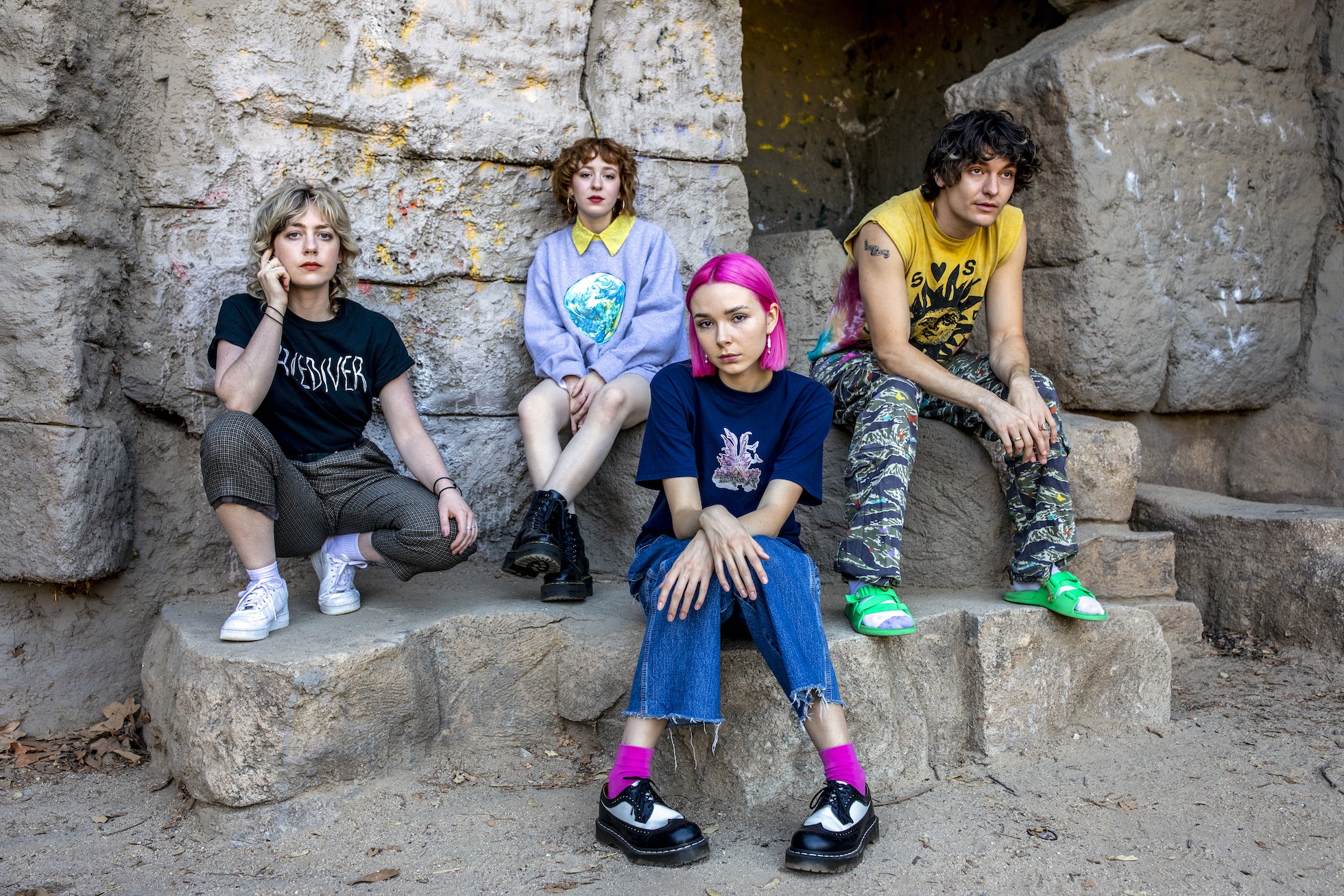 The Regrettes are a young band from Los Angeles, and the city is still a place of discovery for all of them. "I am so in love with this city," says singer-guitarist Lydia Night. "I still find so many new areas where I'm constantly like, 'Oh my god, where am I right now? How have I never been here, tried this restaurant, or been to this park?' That hasn't gotten old for me yet."
At the moment, the band's four members are gathered at one of the city's largest treasures: Griffith Park, a vast landscape of nature and unique attractions right in the middle of LA. Unlike New York's tastefully landscaped Central Park, the 4,210-acre Griffith Park is still largely untamed, even with its world-famous Observatory and Greek Theater, its golf course, pony rides, and carousel. Night is here with lead guitarist Genessa Gariano, bassist Brooke Dickson, and drummer Drew Thomsen, sitting at the ruins of the old Griffith Park Zoo (which was replaced across the park in 1966 by the Los Angeles Zoo).
New album 'FURTHER JOY' is to be released on April 8th.