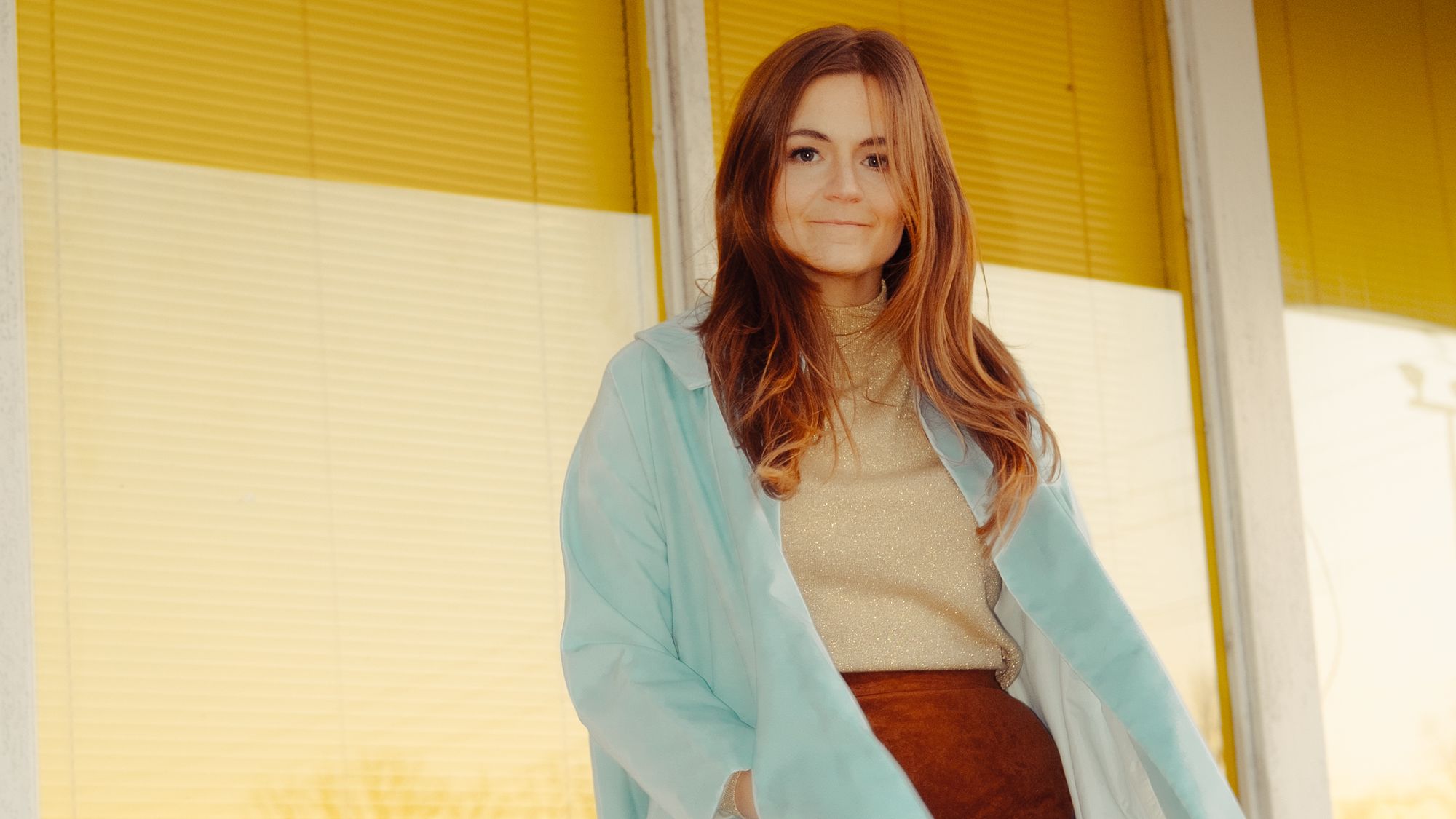 A cosmic combination of pop, country, and rock, the second album from Erin Mae sees the Wichita artist find herself. Born out of time spent on the road and during the pandemic, "Lighten Up" is a record that sees her diverse talents blossom into something entirely new.
Produced by Jonathan Wilson (Dawes, Father John Misty, Conor Oberst), Erin Rae's highly anticipated new album "Lighten Up" is a timeless amalgam of classic pop, cosmic country and indie rock, recorded earlier this year in California's Topanga Canyon.
Three years have passed since the release of her critically acclaimed debut "Putting On Airs", which drew high praise from publications from Rolling Stone to NPR Music. She mostly spent her time on the road, performing at Newport Folk and Red Rocks, sharing stages with Iron & Wine, Jason Isbell, Jenny Lewis, Hiss Golden Messenger and Father John Misty, before her touring came to a sharp halt at the start of the pandemic. The solitude of the road and then the pandemic created space for Rae to undergo a sonic and philosophical shift where she found personal catharsis in creating an album that reflected on her newfound lessons of self acceptance, alongside finding the confidence to offer social commentary on the environment, gender identity and equality. "My last record was a lot of self-assessment and criticism, and trying to kick old habits and ways of relating and not relating to people," Rae acknowledges. "This one is about blossoming, opening up, and living a little more in the present moment. Fully experiencing what it is to be human."
With a renewed sense of agency, Rae also took a more active role in creating the kaleidoscopic soundscape that became "Lighten Up", setting out to reflect a sound she calls, "an emotional pallet, I could get lost in." Alongside Erin and Jonathan Wilson, who contributed various instruments, the album also features guest appearances from fellow rising star singer songwriters, Meg Duffy, Ny Oh, and Kevin Morby.