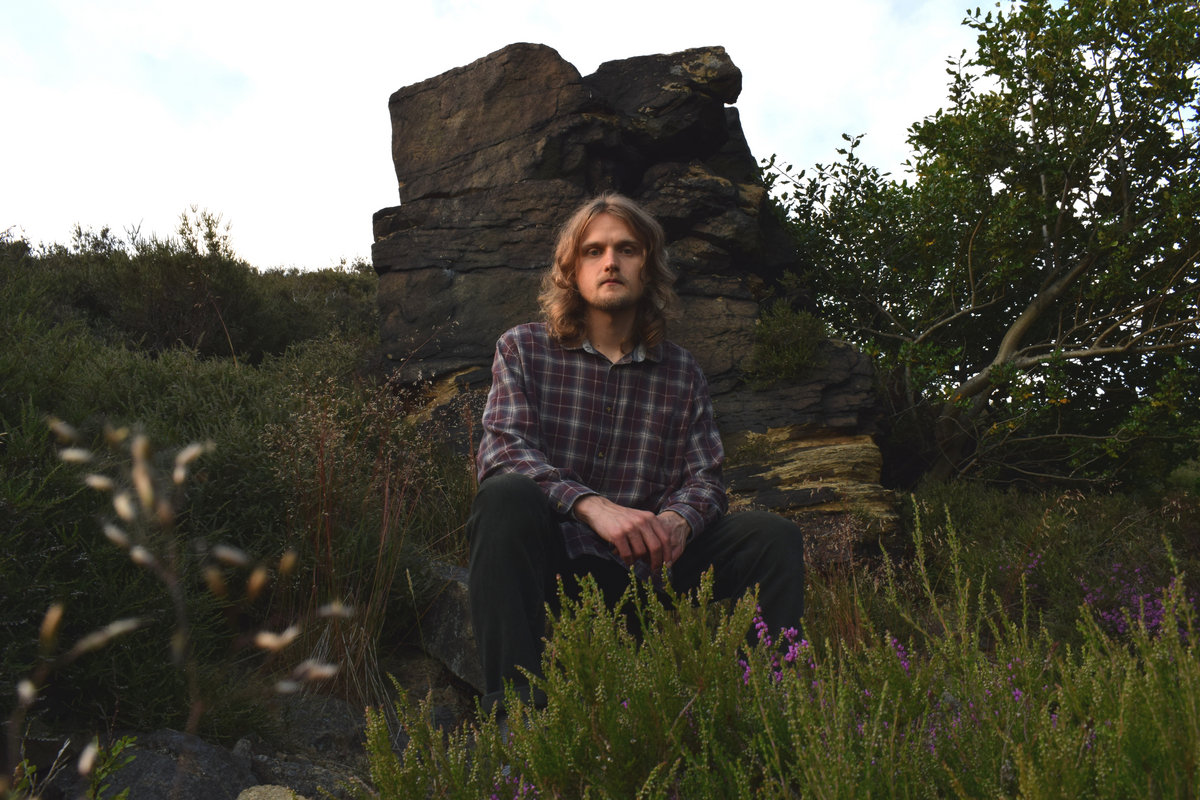 "Lammas Fair" is an album of transformation, movement and fluidity. One that encompasses landscapes, nature and wilderness and intertwines them with stories and characters that brings those places bursting to life. Much like the flow of water from the hills to the local towns near Parker that inspired 'Return to the Sky', Lammas Fair is an album that travels seamlessly, connecting worlds along the way.
The record was made in scattered sessions between 2020-21 and while Parker's voice and guitar are the guts of the machine, the contributions from other players are key and elevate the album to a place that goes far beyond singer songwriter territory. Richard Curran adds delicate yet forceful presence with his violin and cello, the ghostly hum of the Fender Rhodes, flute and piano comes from Theo Travis, Hugh Bradley's double bass dances quietly, Brendan Bache adds deft percussion work, Robert McNicholas' bass work is both reserved yet rhythmic and Louis Berthoud's drum work thoughtfully sets much of the pace and tone for it all to swirl around.
The album explores an intersection between past and present, using the groundwork of folk music set out decades and centuries ago and moving it into new terrain, as it explores ideas, themes and lyrics that explore both historic and contemporary settings. The title "Lammas Fair" refers to a historical annual celebration held across Europe on the 1st August, which heralded the first harvest of wheat.
While on his debut "Silent Spring", Parker paid homage to guitar greats such as Bert Jansch and John Renbourn, here he's evolved into a style that is distinctly his – a meeting between 60s and 70s folk music, the northern moorland landscape and the heavy metal background of his childhood. (2021) 
Psych-folk with a late 60s / early 70s flavour. If you like Nick Drake or Fairport Convention you will enjoy this. It's an observation of change and a celebration of a hazy, high summer harvest. The music transports you to the moorlands and mill towns of Northern England. Dark and open and embellished with beautiful melodies and thoughtful lyrics.
Henry Parker – Vocals, Acoustic Guitar, Electric Guitar
Robert McNicholas – Electric Bass
Louis Berthoud – Drums
Hugh Bradley – Double Bass
Brendan Bache – Congas, Percussion
Theo Travis – Flute, Piano, Fender Rhodes
Richard Curran – Violin, Cello
Out on Cup and Ring Records 5th November 2021