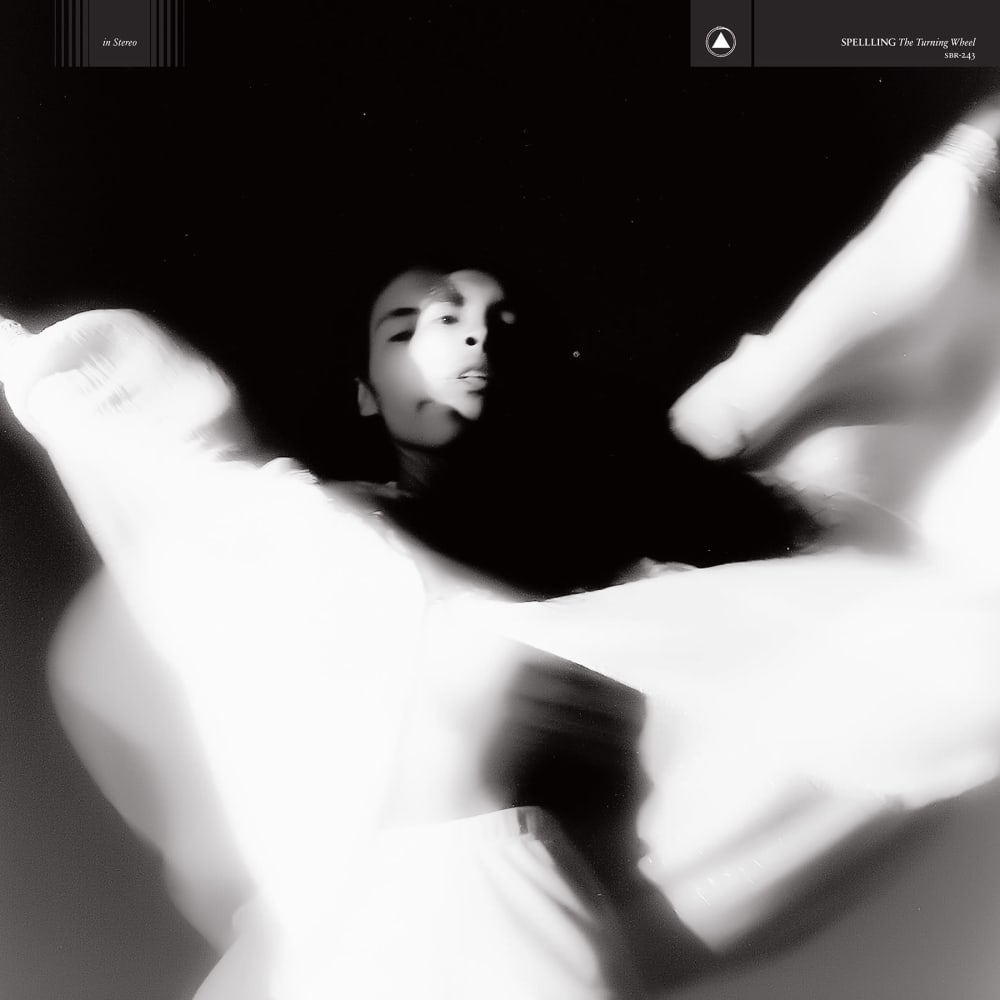 Spellling (aka Chrystia Cabral) is releasing her third studio album, "The Turning Wheel" on June 25th via Sacred Bones. She has shared another song from the album, "Boys At School". The Turning Wheel incorporates a vast range of rich acoustic sounds that cast SPELLLING's work into vibrant new dimensions. The double LP is split into two halves — "Above" and "Below" Lush string quartet shimmer combines with haunting banjo and wandering bassoon leads, as the album progresses from the more jubilant, warm, and dreamy mood of the "Above" tracks to the more chilling and gothic tone of the "Below" tracks. This progression is anchored by SPELLLING's familiar bewitching vocal style that emphasizes the theatrical and folkloric heart of her song writing.
In a press release Cabral explains that the new song "steps back into my younger self, my teenage self to voice my angst, desires and disillusionments. I knew when I created the main motif on the piano that it was striking something really raw and both delicate and fierce. The notes just immediately transported me to the era of my youth, of this time when you are really beginning to confront the mirror of yourself to the outside world."
The Turning Wheel, the third full-length by the Bay Area artist SPELLLING (Chrystia Cabral), revolves around themes of human unity, the future, divine love and the enigmatic ups and downs of being a part of this carnival called life.
Cabral the album's first track and lead single "Little Dear" (which was inspired by the Frida Kahlo painting Wounded Deer). "Little Dear" . The Turning Wheel is described in a press release as revolving around "themes of human unity, the future, divine love, and the enigmatic ups and downs of being a part of this carnival called life." The album, orchestrated and self-produced by Cabral, features an ensemble of 31 collaborating musicians.
The Turning Wheel is a manifestation of this considerable effort, time, and collaborative energy and will surely become a classic for its elegance. And while the artist's eclectic influences, from soul to psych to pop to noise, remain present, something entirely new has also been born in the cosmic soup of this massive undertaking: a grand and genreless adventure. One that allows the artist's authenticity to shine and also marks her as a conduit for something with a magic of its own.
Cabral's her last album, "Mazy Fly" came out in 2019 on Sacred Bones Records. It was her second full length Mazy Fly saw great support from the likes of Pitchfork ("it's the sound of an artist's vision sharpening, pointing outward."), Stereogum ("It's a gorgeous and evocative and provocative record, and it points to a future where Cabral could pretty much do anything."), Paste ("too appealing to resist") and once again found its place in The Best Albums of 2019 at Bandcamp.
From the album The Turning Wheel Out 25th June on Sacred Bones Records.